Bilateral defence consultations with Greece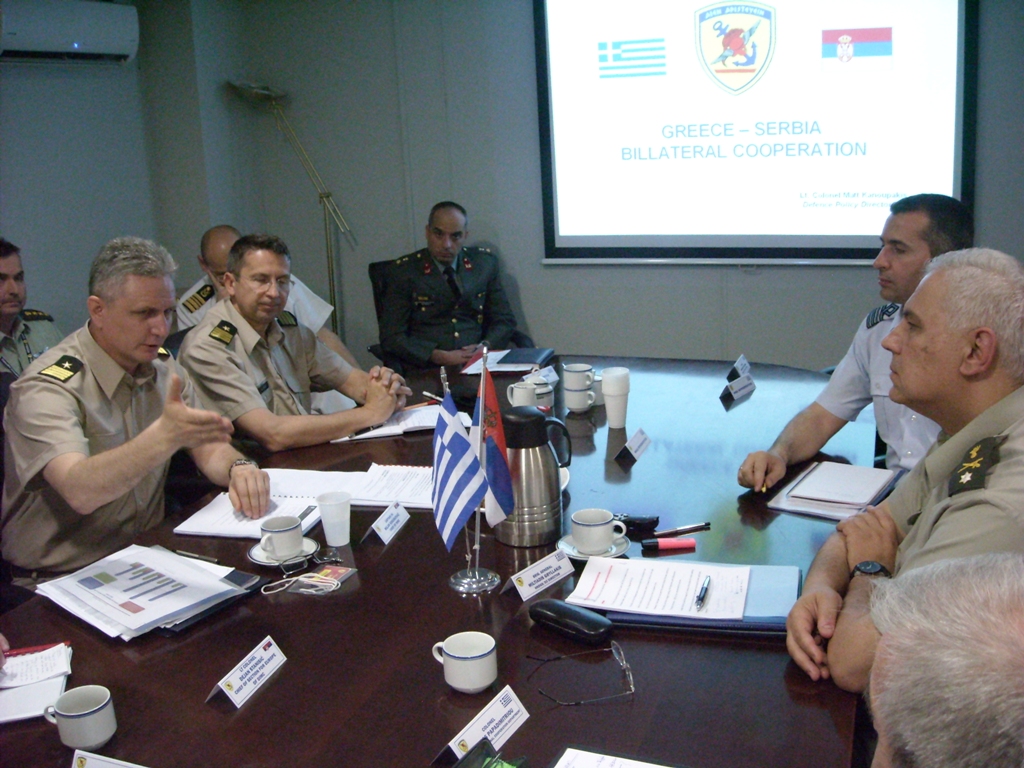 The Heads of Departments for International Military Cooperation of the Serbian Ministry of Defence and the Hellenic Ministry of National Defence, Navy Captain Milan Konjikovac and Brigadier General Miltiadis Grillakis, respectively, during the bilateral defence consultations in Athens, expressed their satisfaction with the level of cooperation in the field of defence.

Analysing the political and security situation in the region, both sides agreed that contemporary security challenges, including the migrant crisis, impose the need for joint action and united response of the entire international community.

Navy Captain Konjikovac thanked Greece for the continued support to the strategic goals of the Serbia's foreign policy. He emphasized gratitude for making significant contribution that Greek soldiers participating in KFOR make to the stabilization of the security situation in Kosovo and Metohija.

He informed his interlocutors about the activities of the MOD and SAF in the EU accession process, participating in mechanisms of the Partnership for Peace and engagement in multinational operations. He expressed the expectations that concrete modalities, level and time of engagement of the MoD and SAF in the HELBROC battle group will soon be defined. He pointed out that improving military-to-military and military-educational cooperation should be a priority to the mutual interest.

Brigadier General Grillakis repeated that Greece would continue to support Serbia and was willing to share its experiences in the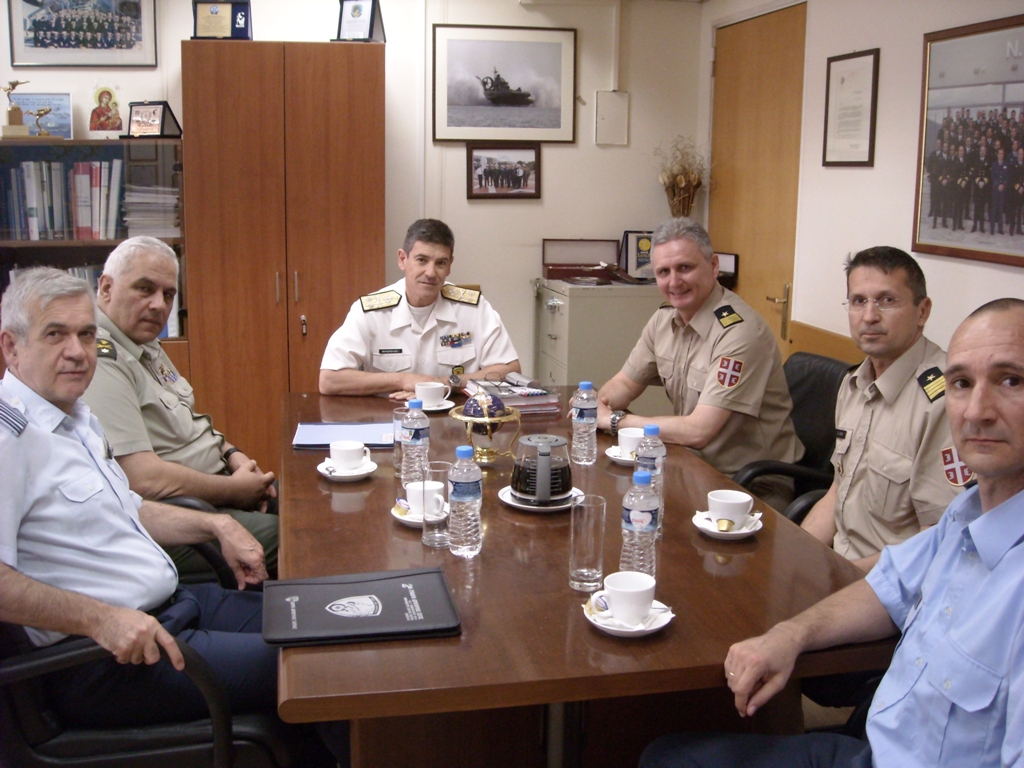 European integration process, and as a lead nation in the HELBROC battle group it will give maximum support to further activities of Serbia in that battle group. He conveyed the interest in joint training of special units, training in the field of search and rescue, using capacity of Athens multinational centre for transport, as well as in promoting cooperation in the field of military medicine.

As a confirmation of the developed cooperation and friendly relations, both sides expressed satisfaction with the continuity of meetings between the two chiefs of defence and the upcoming visit of the Minister of National Defence of Greece to Serbia.

At the end of the meeting they signed the 2016 Bilateral Military Cooperation Programme.

During the visit, the Head of the International Military Cooperation Navy Captain Milan Konjikovac also met with Rear Admiral Ioannis Pavlopoulos, Head of Policy and Strategy Branch, and Rear Admiral Diakopoulos, Commander of the Naval Training Command of the Hellenic Armed Forces.