Title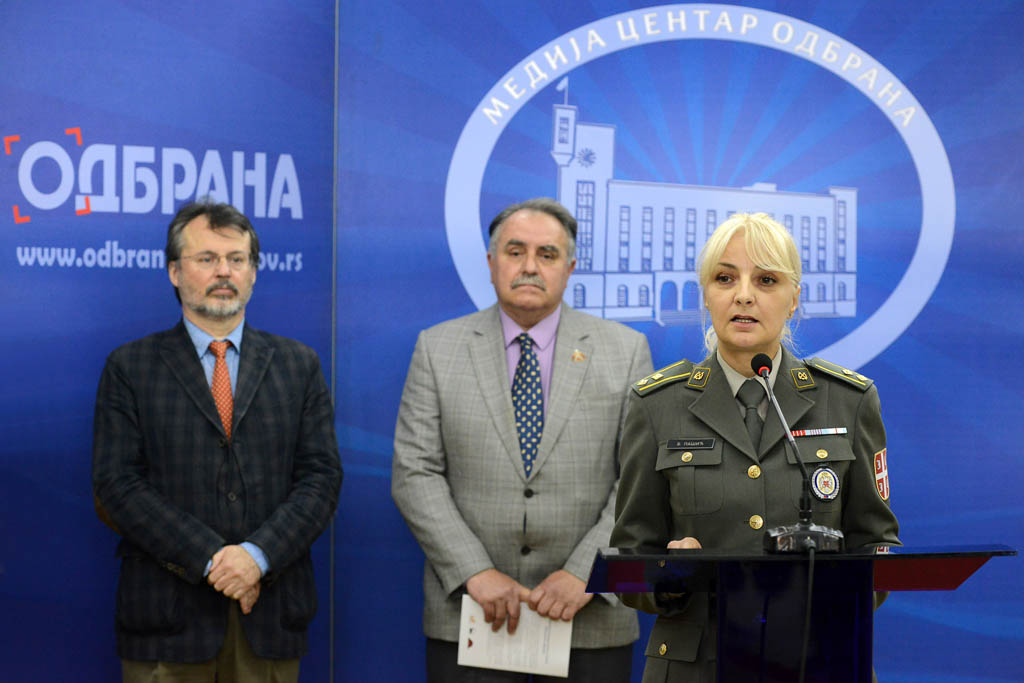 The author exhibition by Dimitrije Vujadinovic "Bread in the Great War" has been opened today at the Odbrana Media Centre. The exhibition consists of 21 boards with documentary photographs and testimonies of participants, as well as documentary films, photo reprints, publications and magazines on the theme of bread in the Great War, as well as a replica of "tain" – military bread with bags in which it was carried.

Opening the exhibition, the director of the Institute for Contemporary History of Serbia, Mile Bjelajac, PhD, recalled the series of historical examples in which he stressed the importance of bread and flour at the time of great wars, noting that bread played an important role among the Serbian troops as well as in the Balkan wars and the First World War. Its relevance in these war years is evidenced also by the fact that the Serbian soldiers exchanged bread with members of other armies, receiving in return the necessary war supplies.

Speaking on behalf of the host, Lieutenant Colonel Biljana Pasic from the Odbrana Media Centre pointed out that this is yet another in a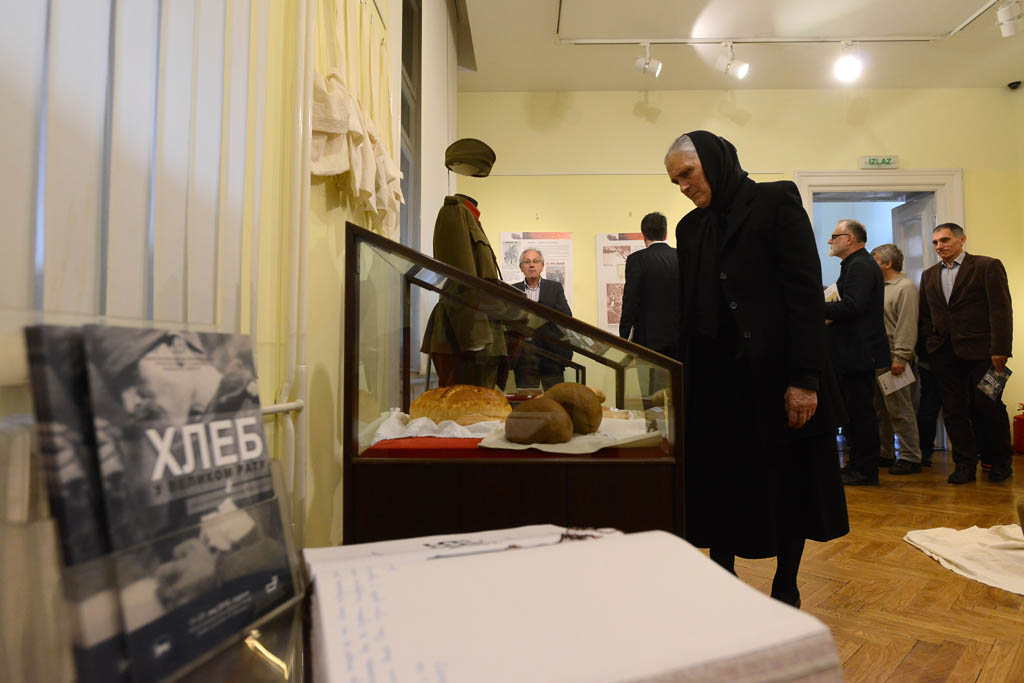 series of exhibitions by which this house is commemorating the centenary of the outbreak of the Great War. Speaking about the exhibition, Lieutenant Colonel Pasic said that it shows, among other things, how the ration of 800 grams of bread in these days of war played an important role in the feats of Serbian troops, adding that the bag for the bread was an integral part of the military uniform at the beginning of this century.

The author of the exhibition Dimitrije Vujadinovic emphasized that he designed the exhibition as a researcher of the culture of bread, wishing to show not only the importance of bread as a food, but also the wonder of bread as a vivid treasury of collective memory and certificates on ethical and symbolic values and downs of people in the most difficult existential conditions, that war is.

All those interested will be able to see the exhibition in the Small Gallery of the Central Military Club every day until 21st May, except Sundays, from 11 am to 7 pm.