Minister Vučević attends commencement of preparatory works for BIO 4 Campus construction
Prime Minister of the Republic of Serbia Ana Brnabić and Deputy Prime Minister and Minister of Defence Miloš Vučević attended today the commencement of preparatory works for the construction of a facility at a site located in Rakovica Selo as part of the BIO4 Project.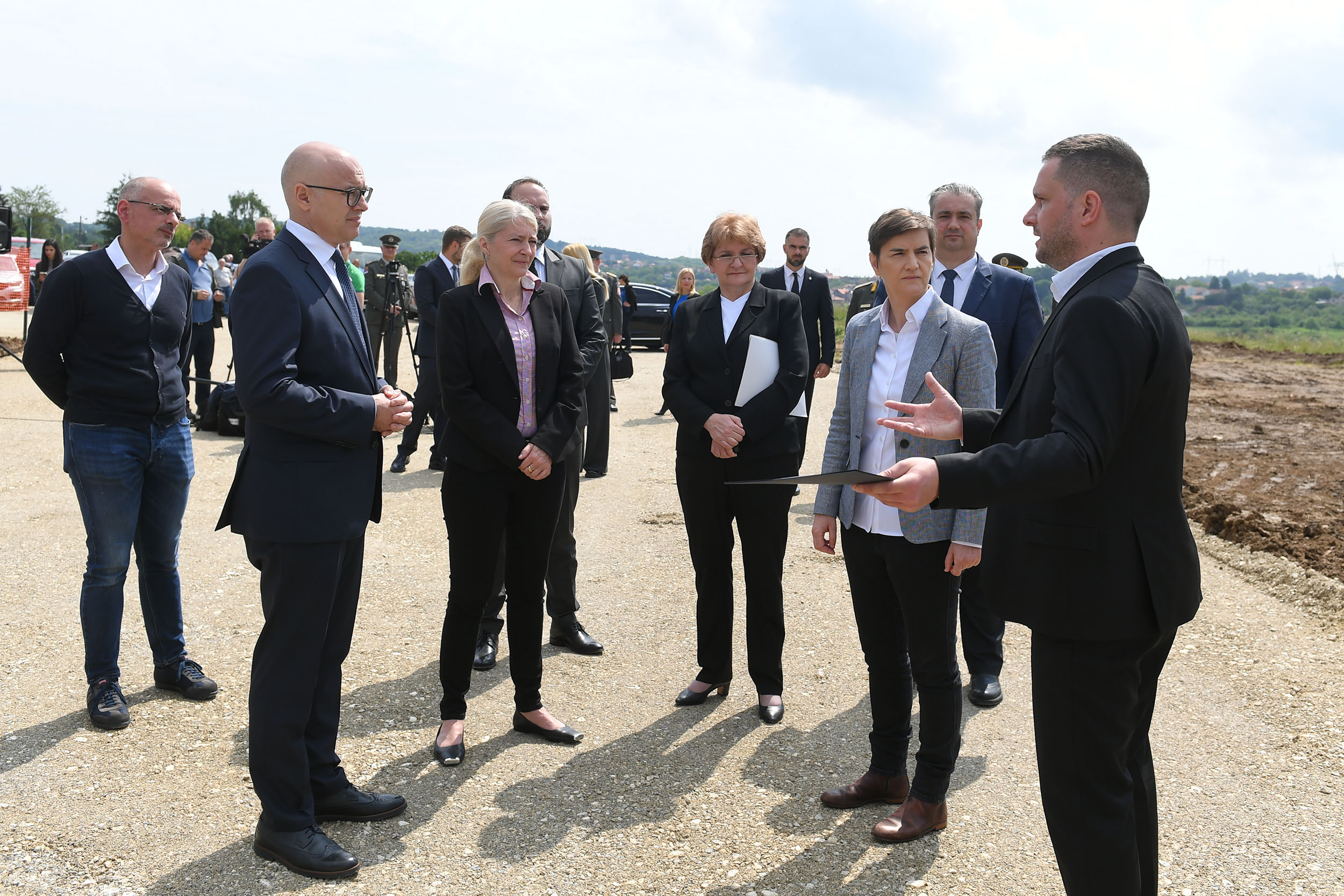 Minister of Health Danica Grujičić, Minister of Science, Technological Development and Innovation Jelena Begović, Minister for Public Investment Marko Blagojević and acting Director of the Institute of Virology, Vaccines and Sera "Torlak" Luka Dragačević took a tour of the construction site.

The BIO4 Campus Project, Prime Minister Brnabić said after the tour, will ensure further sustainable development, helping Serbia keep its place among the European leaders in modern technology, because biotechnology is the future, the synergy between information technology and artificial intelligence and everything that is called the science of life.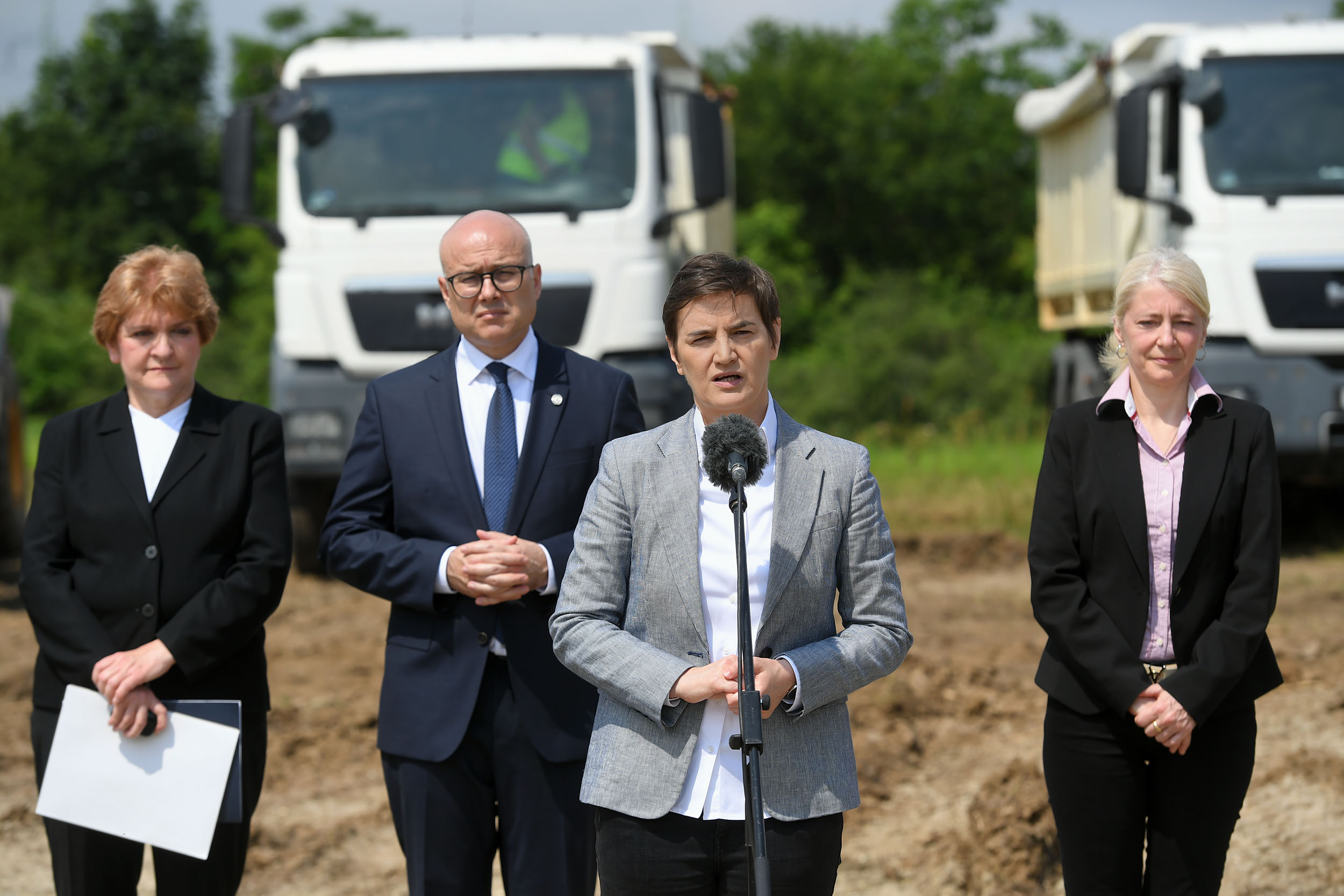 Minister Vučević said that the Ministry of Defence was a reliable partner, along with other ministries, in the implementation of this important project.

- This project may not be extremely attractive for the general public, but it is of the utmost strategic importance for the further development of the Republic of Serbia, primarily in terms of health, but also in terms of the safety of our citizens, i.e. our country. Everything you can see at this site in Rakovica Selo is coordinated with all the ministries involved, the Ministry of Defence being an implementer of the activity - Minister Vučević said.

All efforts will be made, he said, to do everything in accordance with the rules and within the set deadlines.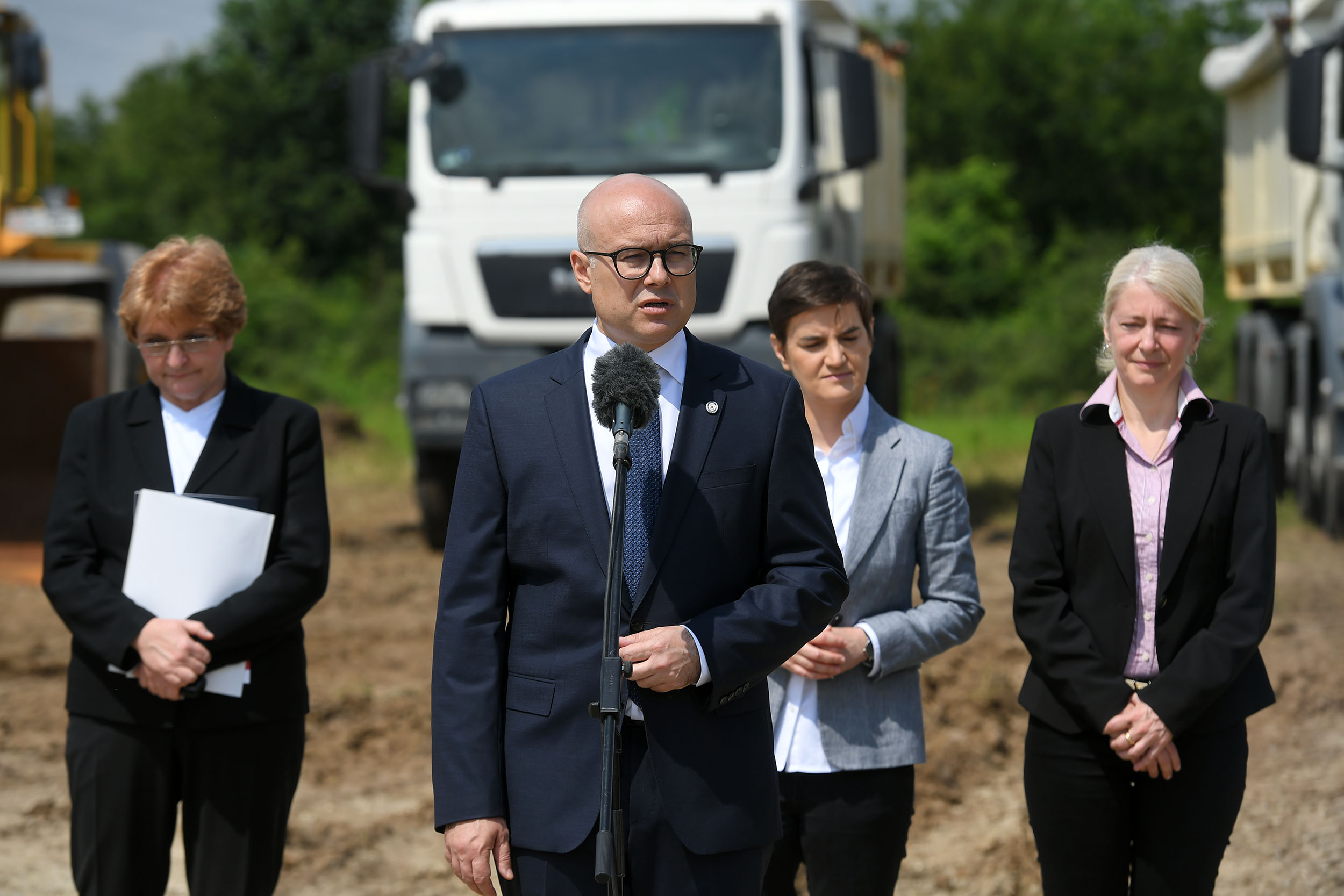 - Congratulations to all those who have started this initiative and decided on the new location and the relocation of the Torlak Institute, both the civilian and the military part, and who have planned the construction of BIO4 Campus which will help provide better health care to all our citizens - said Minister Vučević.

BIO4 Campus, the acronym that stands for four key areas: biomedicine, biotechnology, bioinformatics and biodiversity, is a unique multidisciplinary project in the wider region. The campus is expected to house scientific institutions and faculties.