Minister Vučević meets with Algerian Ambassador
Deputy Prime Minister and Minister of Defence Miloš Vučević met today with the Ambassador of the People's Democratic Republic of Algeria to Serbia, H.E. Fatah Mahraz.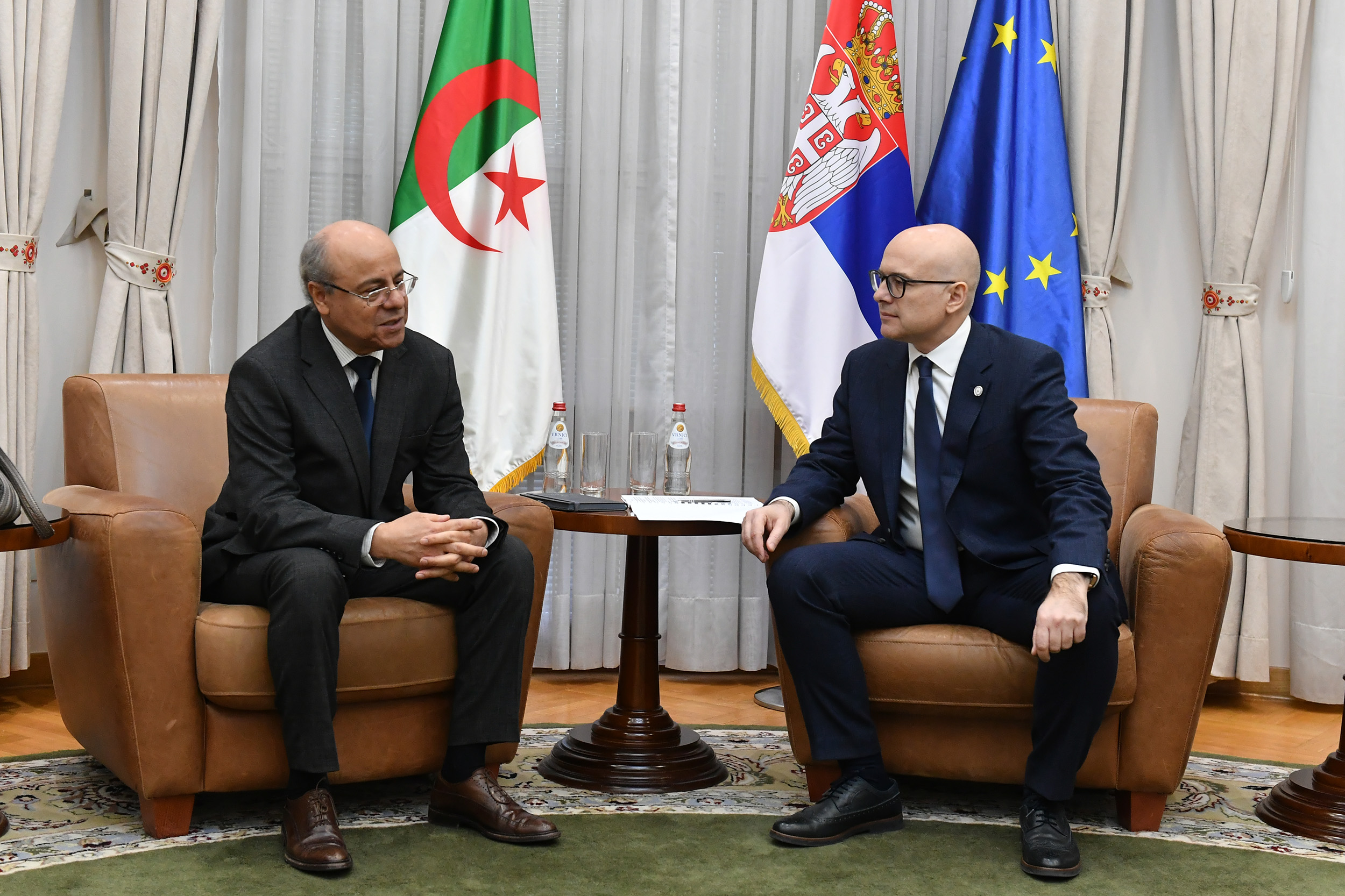 At the beginning of the meeting, Minister Vučević said that Serbia-Algeria relations were traditionally good, friendly and characterized by close partnership. He emphasized that Algeria was one of the most influential countries in the Arab world and on the African continent, and that it was in Serbia's best interest to continue strengthening cooperation with Algeria.

Minister Vučević said he was pleased with the talks between the two delegations held in Belgrade in 2022, during the eighth meeting of the Mixed Committee appointed to oversee the defence cooperation between Serbia and Algeria. He also expects that the following, ninth meeting of the Mixed Committee, which is to be held in Algeria this year, will be of great importance for the advancement in defence cooperation and overall bilateral relations between the two countries.

The Minister of Defence thanked Algeria for its principled and consistent position and not recognizing the unilaterally declared independence of the so-called Kosovo, and for supporting the sovereignty and territorial integrity of our country.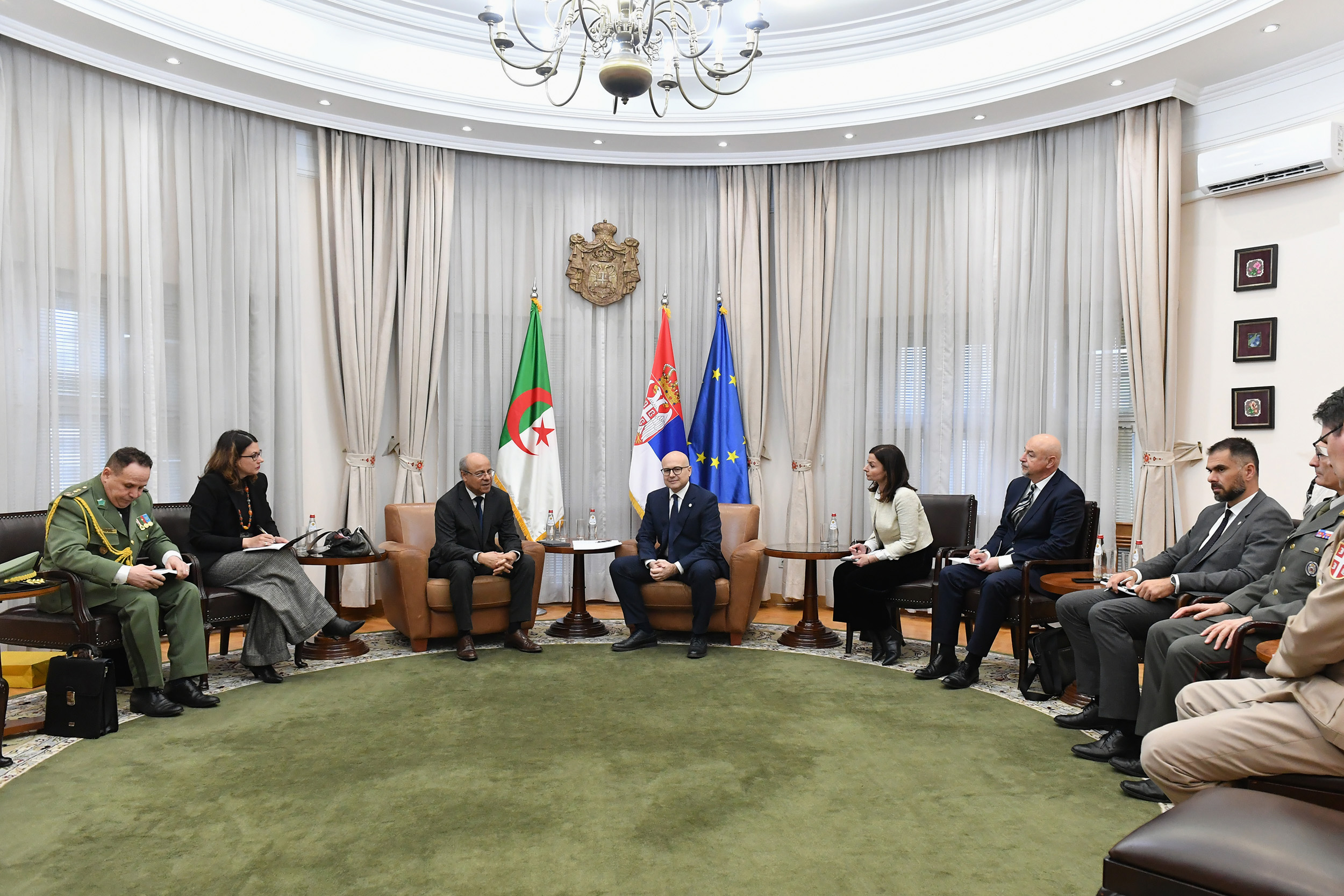 Ambassador Fatah agreed that it was important to strengthen cooperation between the two countries, stressing that the upcoming Mixed Committee meeting in Algeria would be a great opportunity to define guidelines on how to improve cooperation in various areas of mutual interest.

At the end of the meeting, they once again expressed their expectations that the upcoming period would see an increase in activities contributing to further advancement in defence cooperation between the two countries.