Chief of General Staff with KFOR Commander
Today, the Chief of the Serbian Armed Forces General Staff, General Milan Mojsilović, received KFOR Commander, Major General Angelo Michele Ristuccia, with whom he discussed security situation in Kosovo and Metohija.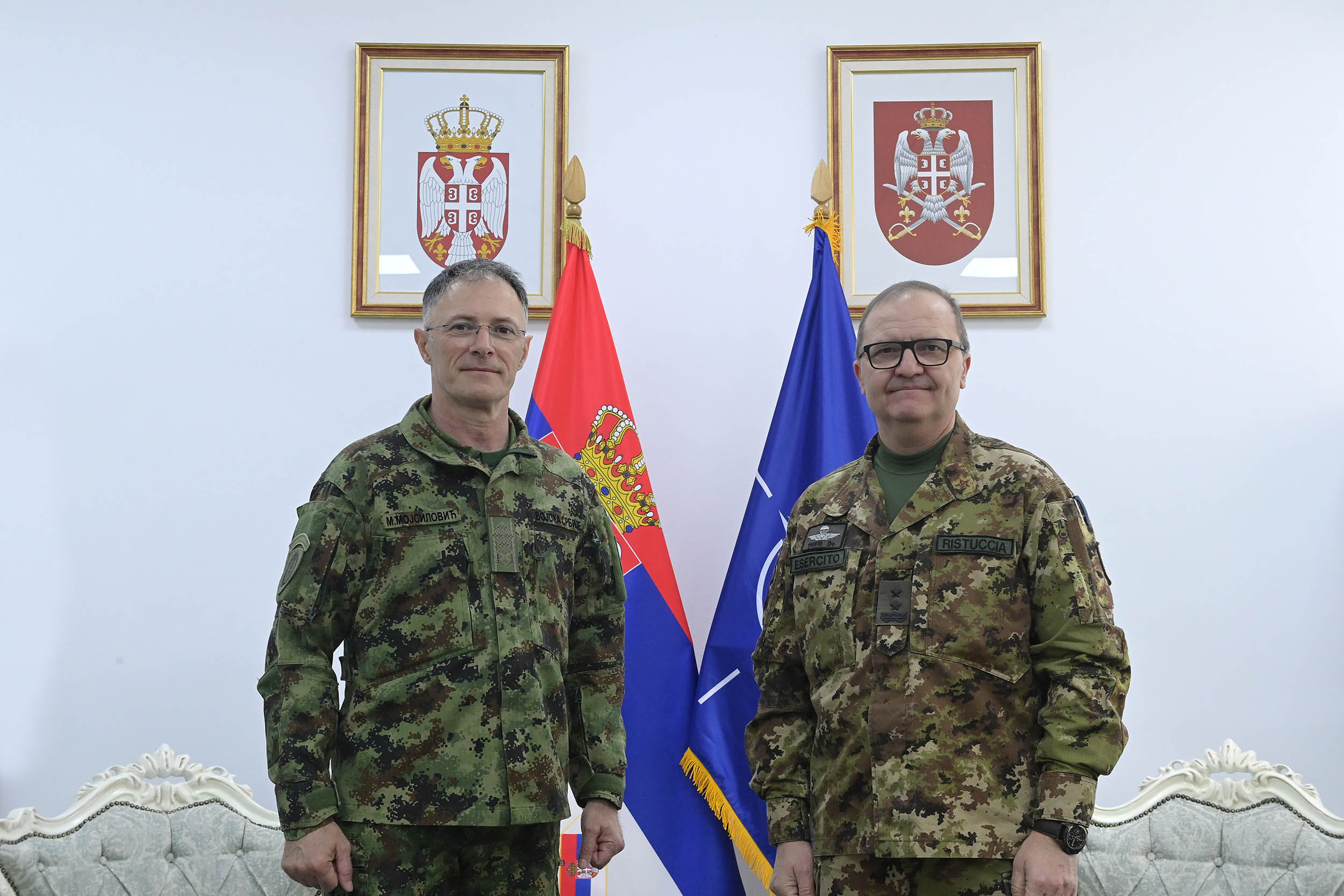 It is a regular high-level meeting carried out with the purpose of maintaining direct communication channels and the creation of preconditions for efficient cooperation between the Serbian Armed Forces and KFOR on building a safe and secure environment in Kosovo and Metohija and along the Administrative line.

During the meeting, the interlocutors talked about joint activities undertaken for continuous monitoring of the situation in the field, and efficient response to possible attempts at threatening the security of primarily non-Albanian population.

During the conversation, they underlined the significance of contacts at all levels between the Serbian Armed Forces and international forces in our southern province, which, as General Mojsilović yet again stressed, in line with the United Nations Security Council Resolution 1244, are obliged to protect the Serbs and Serbian national, cultural, historical and religious heritage in the area of Kosovo and Metohija.