Promotion of Youngest Air Force and Air Defence Non-commissioned Officers
Today, in the Guard Club in Belgrade, a military celebration was held on the occasion of the admission to professional military service of students of 3rd Class of the Course for Air Force and Air Defence Course Non-Commissioned Officers.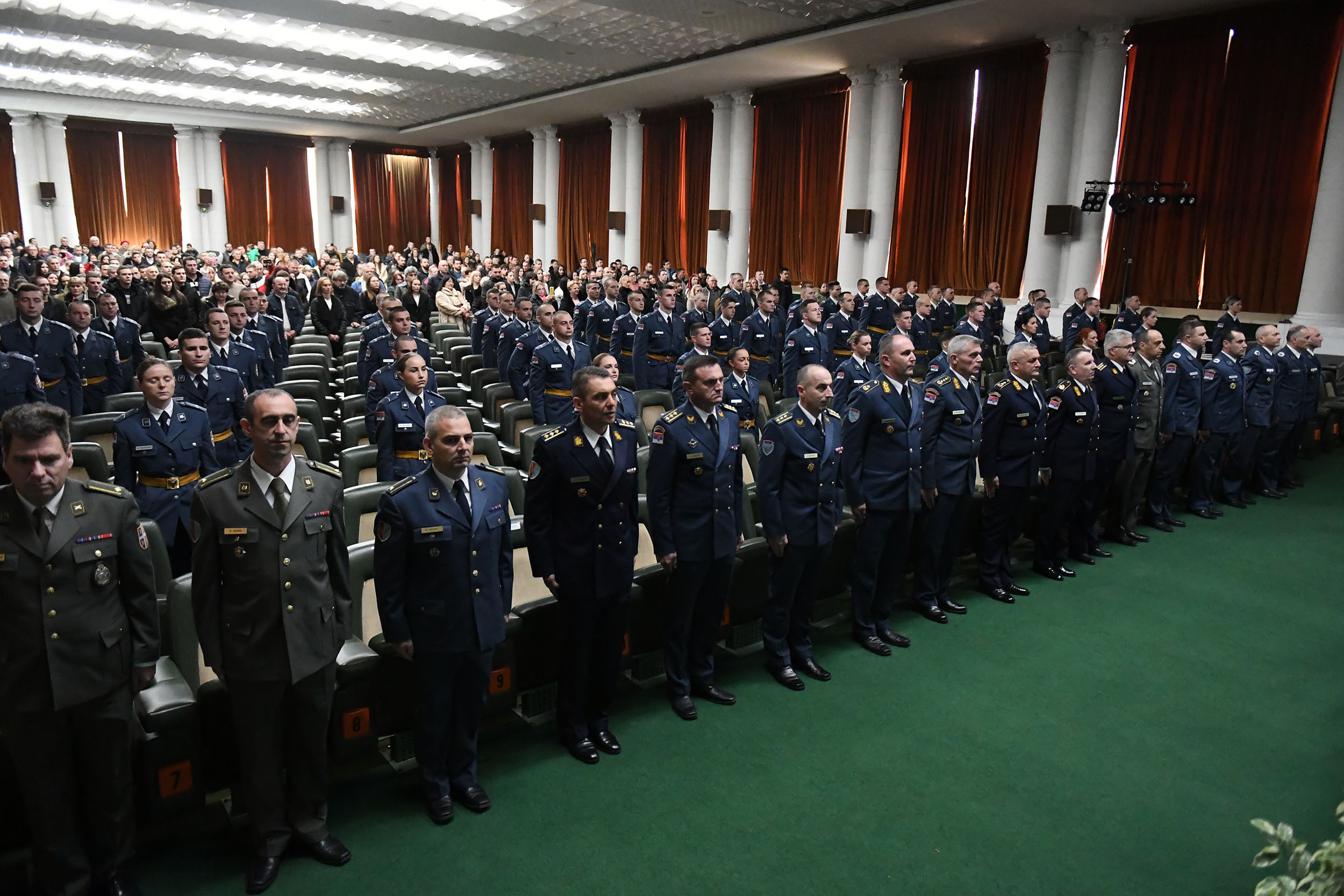 Seventy nine students of the Course have been admitted to professional military service as non-commissioned officers, in sergeant ranks, since they, following competition selection, successfully completed the professional advancement for the jobs of maintaining assets in units of this arm of the Serbian Armed Forces.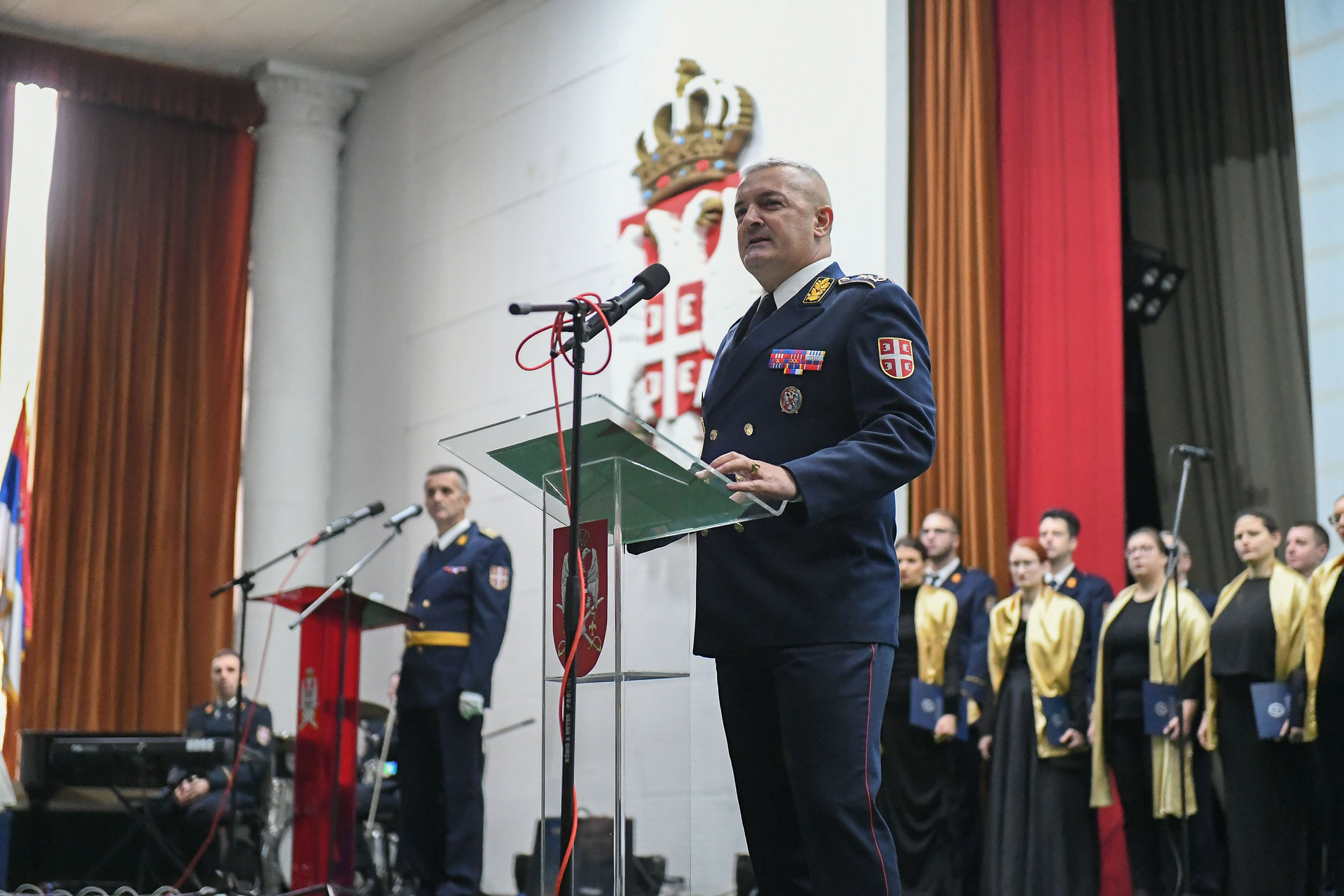 During the six-month long professional advancement, they were trained for duties of aviation gunsmiths, aviation technicians and operators on radar and missile systems, and now they are completely ready to start their NCO career in the Serbian Armed Forces. The best among them - sergeants Marko Aranđelović, Aleksa Đoković and Nikola Ivanović received awards for excellent results achieved at the Course.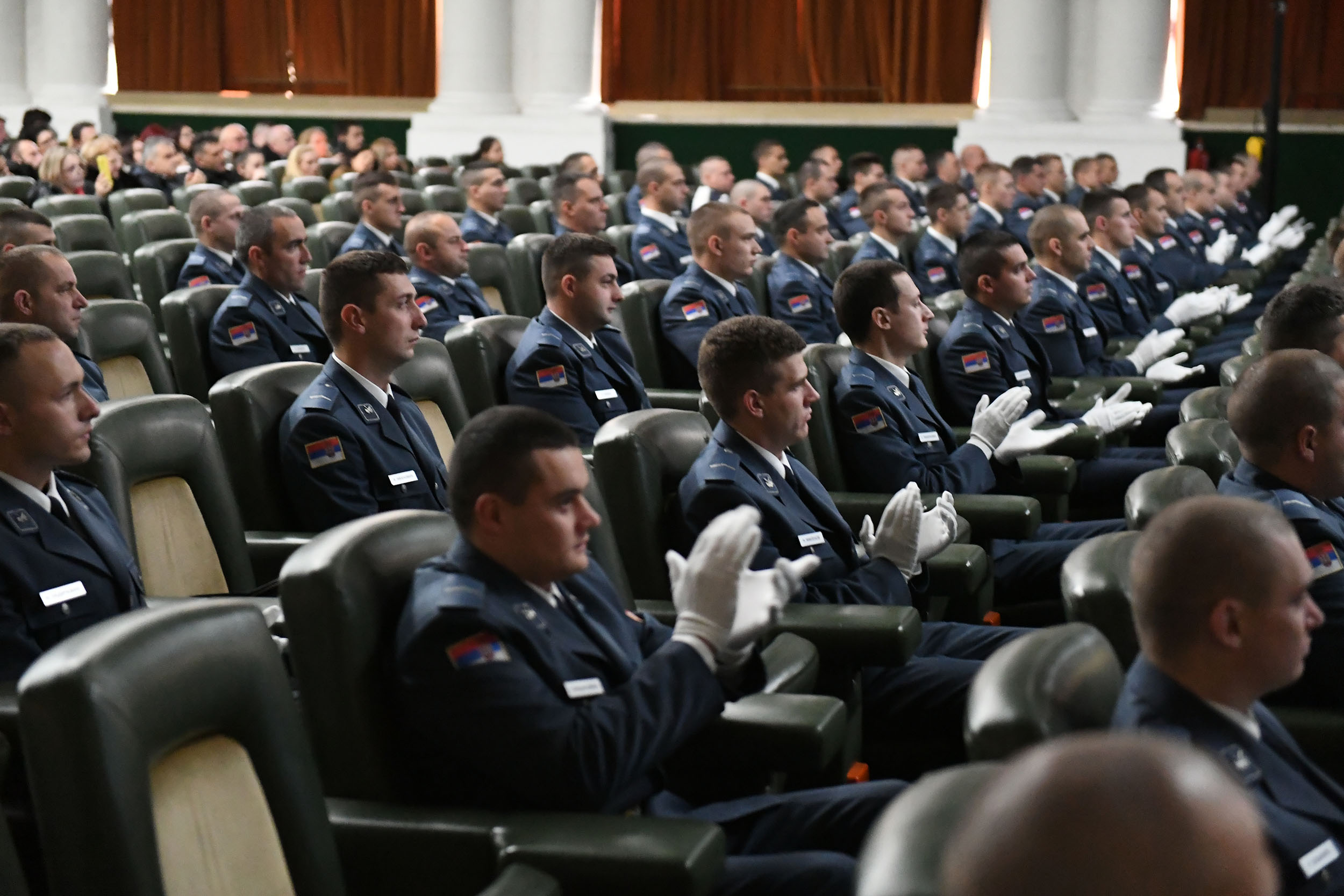 Today's ceremony was attended by Air Force and Air Force Commander Lieutenant General Duško Žarković, Commander of the Training Command Major General Željko Petrović, representatives of Serbian Armed Forces units, and relatives and friends of the youngest non-commissioned officers of the Serbian Armed Forces.