Staff Talks with Delegation of Joint Force Command in Naples
A delegation of the Allied Joint Force Command Naples, led by Lieutenant Colonel Michael Pierson, stayed in the Republic of Serbia to conduct expert staff talks with representatives of the Ministry of Defence of Serbia.


The NATO delegation was received by Head of Department for International Military Cooperation Colonel Nebojša Svjetlica, who underlined the importance of the overall cooperation with NATO, through the Partnership for Peace Programme and joint engagement of the Serbian Armed Forces and KFOR. He reminded that Serbia is a militarily neutral country, dedicated to regional and global security, which improves the capabilities of the Serbian Armed Forces through the participation in activities under the auspices of different cooperation mechanisms.

Lieutenant Colonel Pierson agreed that the cooperation between the two sides under the auspices of the Partnership for Peace Programme is very successful, and he stated that NATO fully respects the orientation and sovereign decisions of Serbia, which is perceived by the Alliance as a reliable partner. He stated that the partnership built over the past sixteen years between NATO and Serbia is founded on the requests of Serbia, and it is mutually beneficial, and he also stated that NATO welcomes the continuation of this partnership. On that occasion, Lieutenant Colonel Pierson stressed that the security is a team work, and that the two sides work together to maintain peace and prosperity of citizens. The talks were attended by a representative of the NATO Military Liaison Office in Belgrade.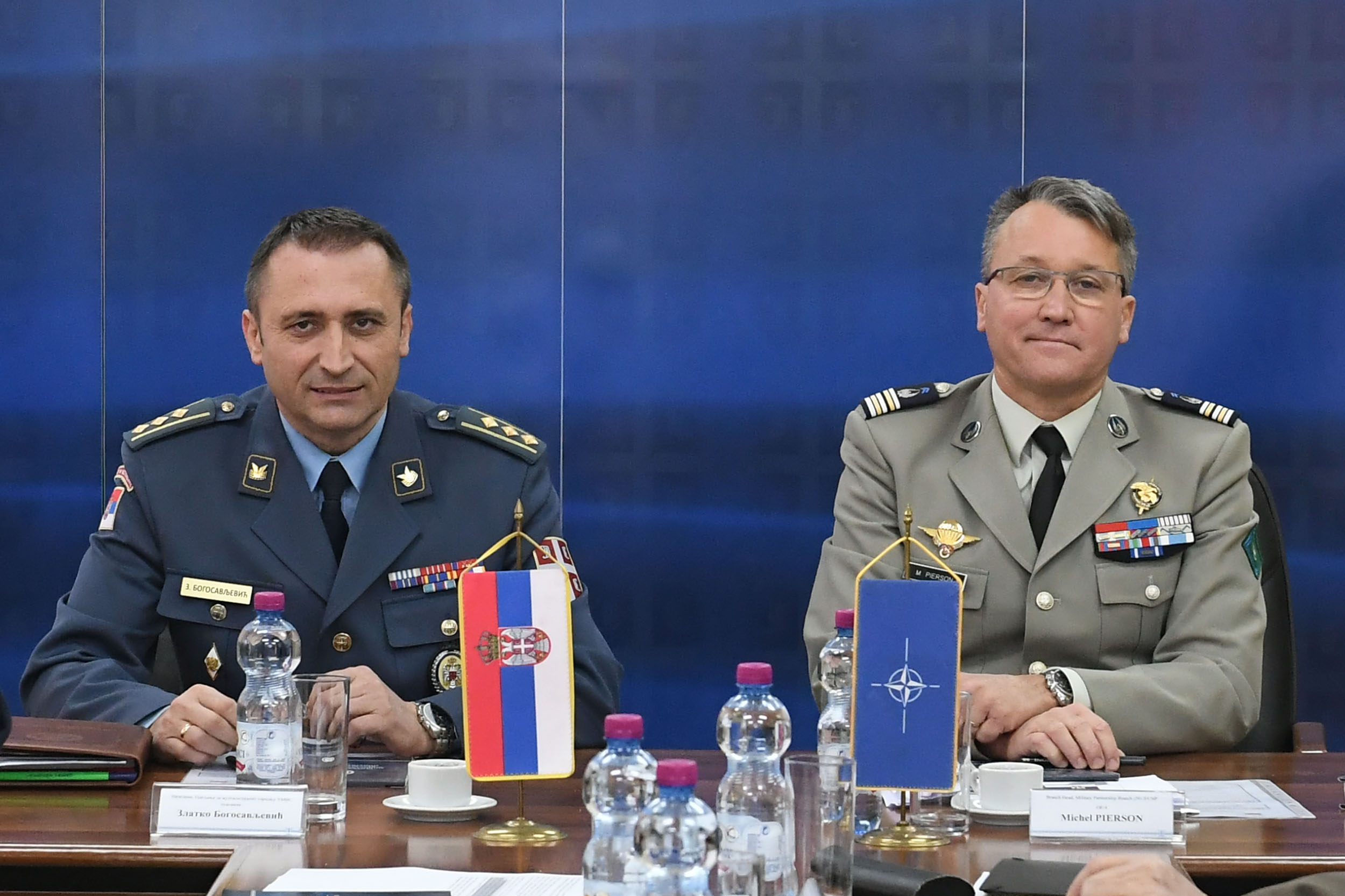 The expert staff talks between representatives of the Ministry of Defence and NATO represent a regular annual activity during which the sides analyse the degree of achieved cooperation in the current year and they also analyse the plans for the cooperation in the following year. The activity is carried out alternately in Belgrade and Naples.