Anniversary of Battle of Kadinjača marked
A state ceremony was held today at the "Kadinjača" Memorial Park near Užice to mark the 81st anniversary of the Battle of Kadinjača, in which 270 soldiers of the Workers Battalion lost their lives on November 29th, 1941.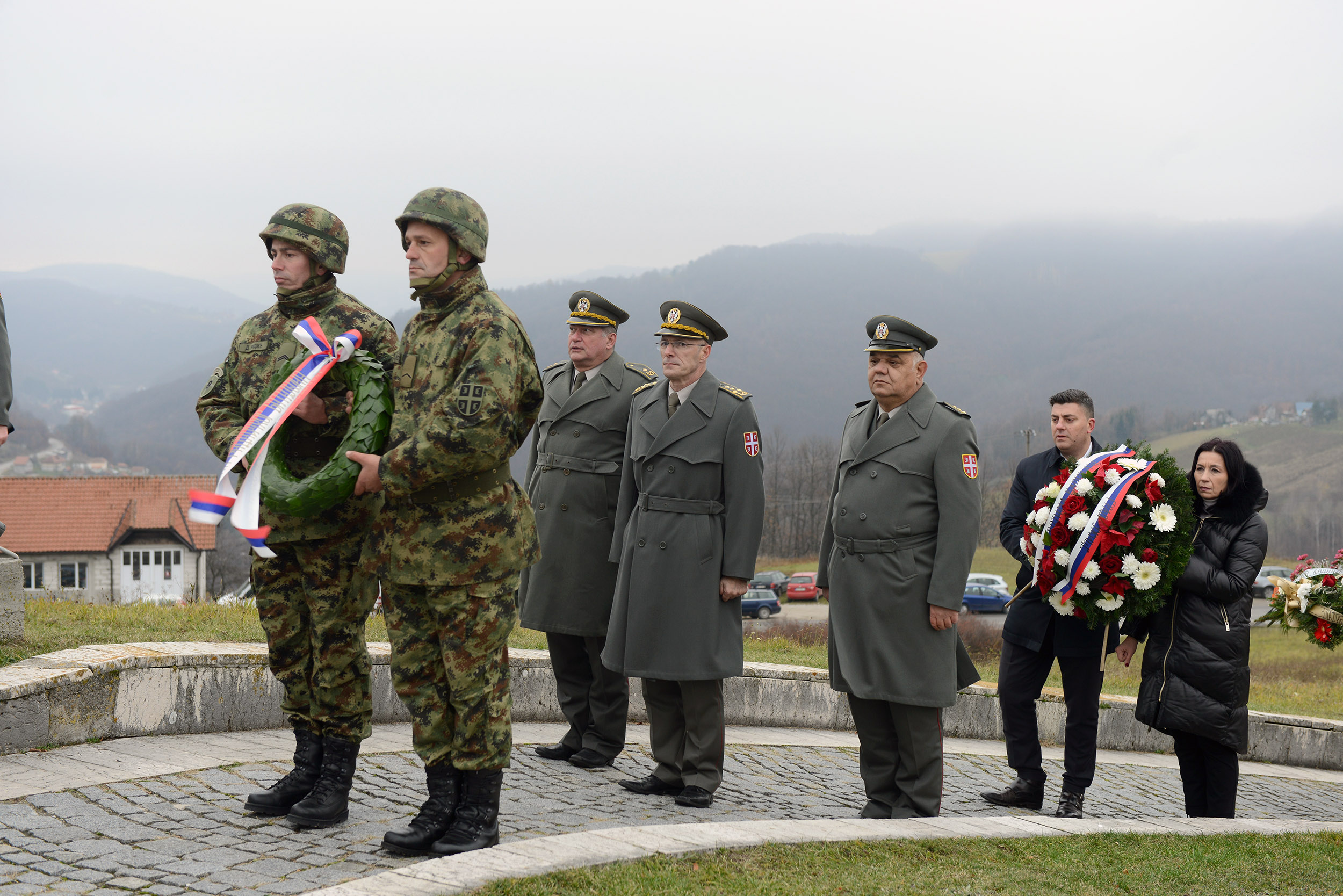 Tribute was paid and wreaths were laid at the memorial ossuary holding the bones of the heroes of Kadanjiča by Minister of Labour, Employment, Veteran and Social Affairs Nikola Selaković, acting on behalf of the Government of the Republic of Serbia, Chief of the Serbian Armed Forces General Staff, General Milan Mojsilović, who led the delegation from the Ministry of Defence and the Serbian Armed Forces, representatives of the local self-government, Union of War Veterans of the National Liberation Wars of Serbia (SUBNOR) and associations fostering the traditions of Serbian liberation wars.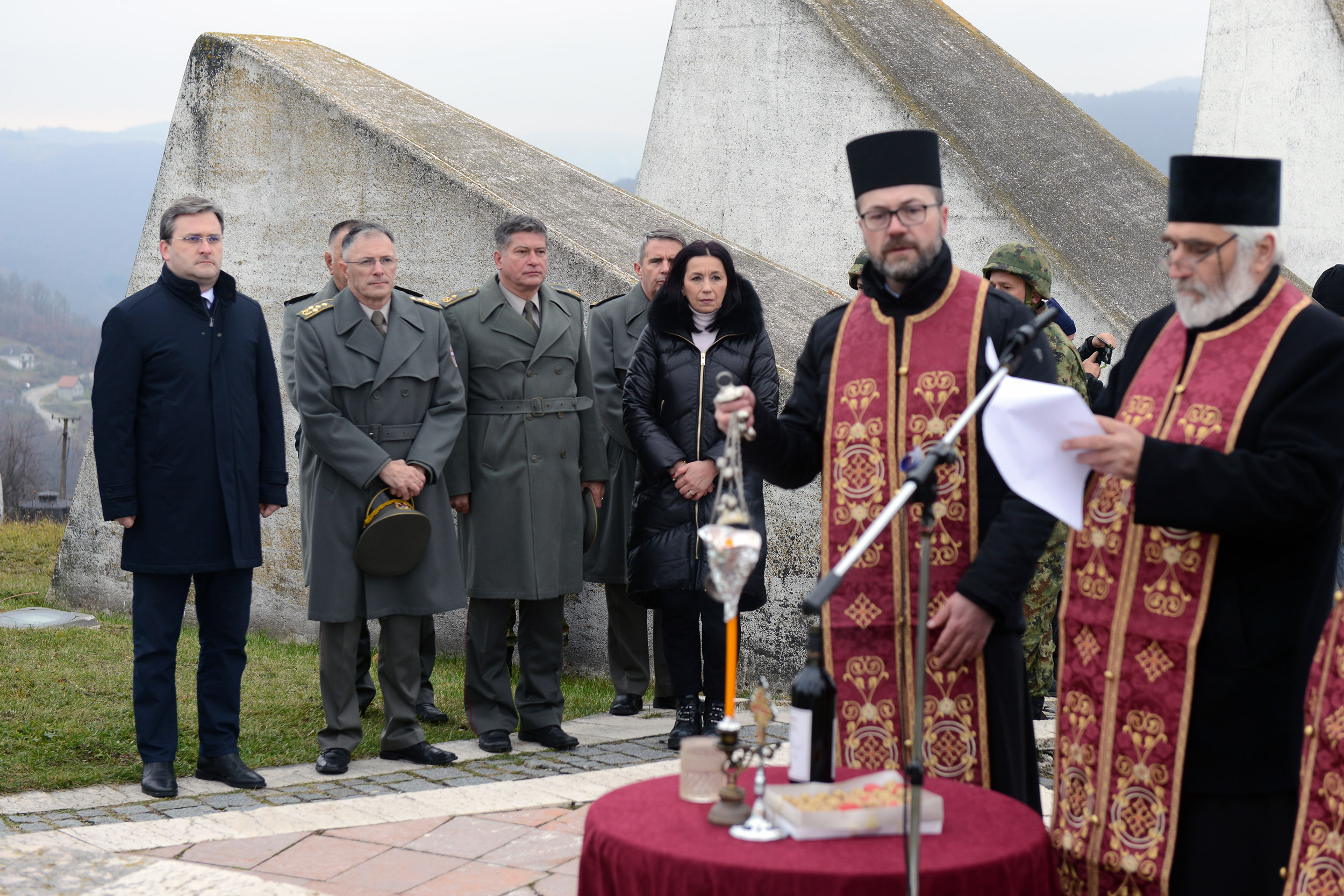 The Kadinjača Memorial Park stands as testimony of the heroic November days in 1941, when the members of the Workers Battalion, along with soldiers serving with the Posavina Detachment's 1st Battalion and the 2nd Šumadija Detachment's Orašac Company put up fierce resistance against a far superior enemy which had launched an offensive against a liberated territory historically called the Republic of Užice.