Meeting with French Ministry of Armed Forces delegation
A delegation from the French Ministry of the Armed Forces - Directorate-General for International Relations and Strategy, led by Vice-Admiral Christophe Lucas, is paying a visit to the Republic of Serbia to hold regular defence consultations. Today, a meeting was held between the French delegation and the Serbian Ministry of Defence delegation, led by Assistant Minister for Defence Policy Predrag Bandić.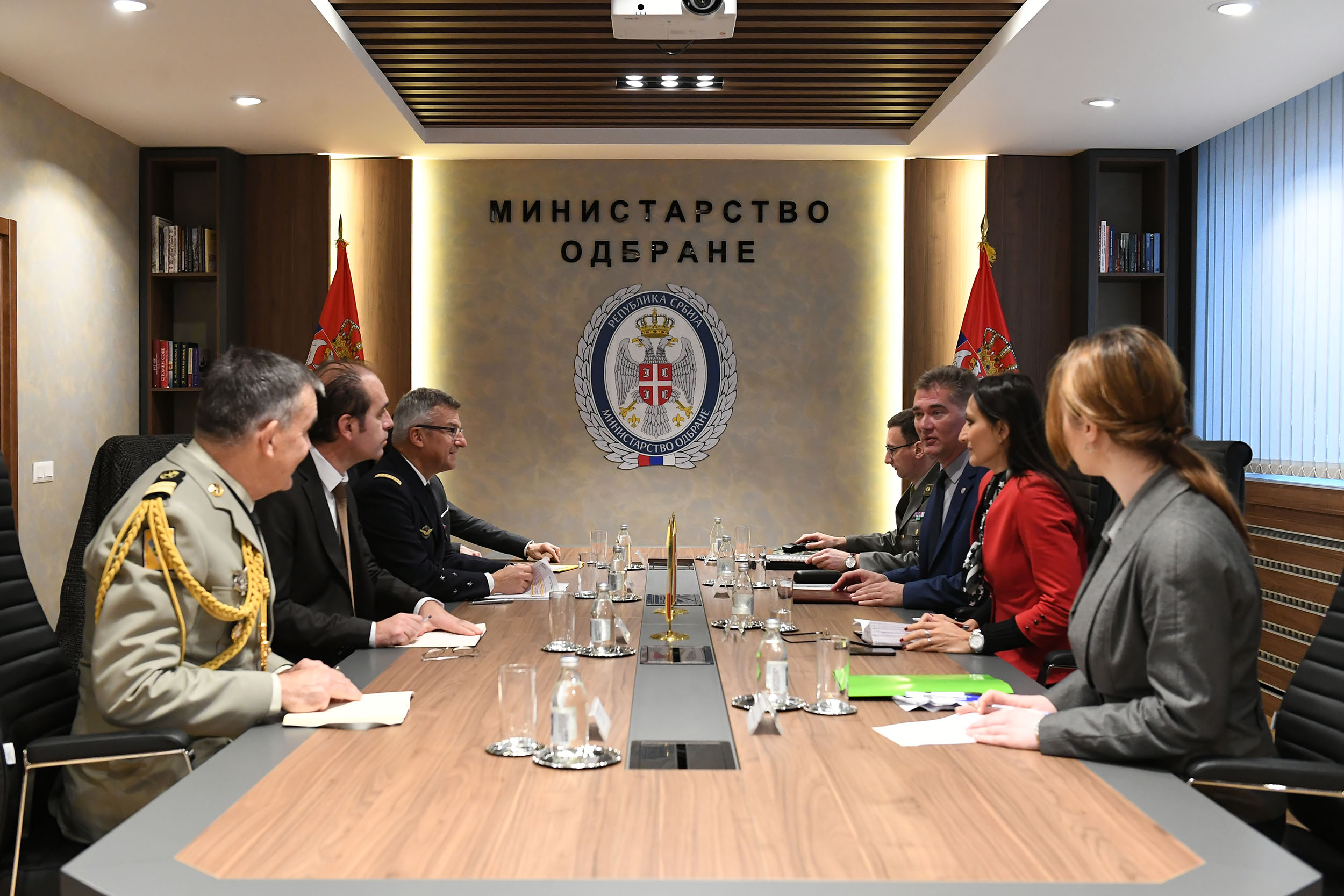 During the meeting, opinions were exchanged on the political and security situation in the Western Balkans region, and on current security issues and developments.

Assistant Minister for Defence Policy Predrag Bandić highlighted Serbia's determination to continue improving and cultivating close relations with France, as a strategic partner, in all areas of mutual interest, which was facilitated by the upward trend in bilateral military cooperation.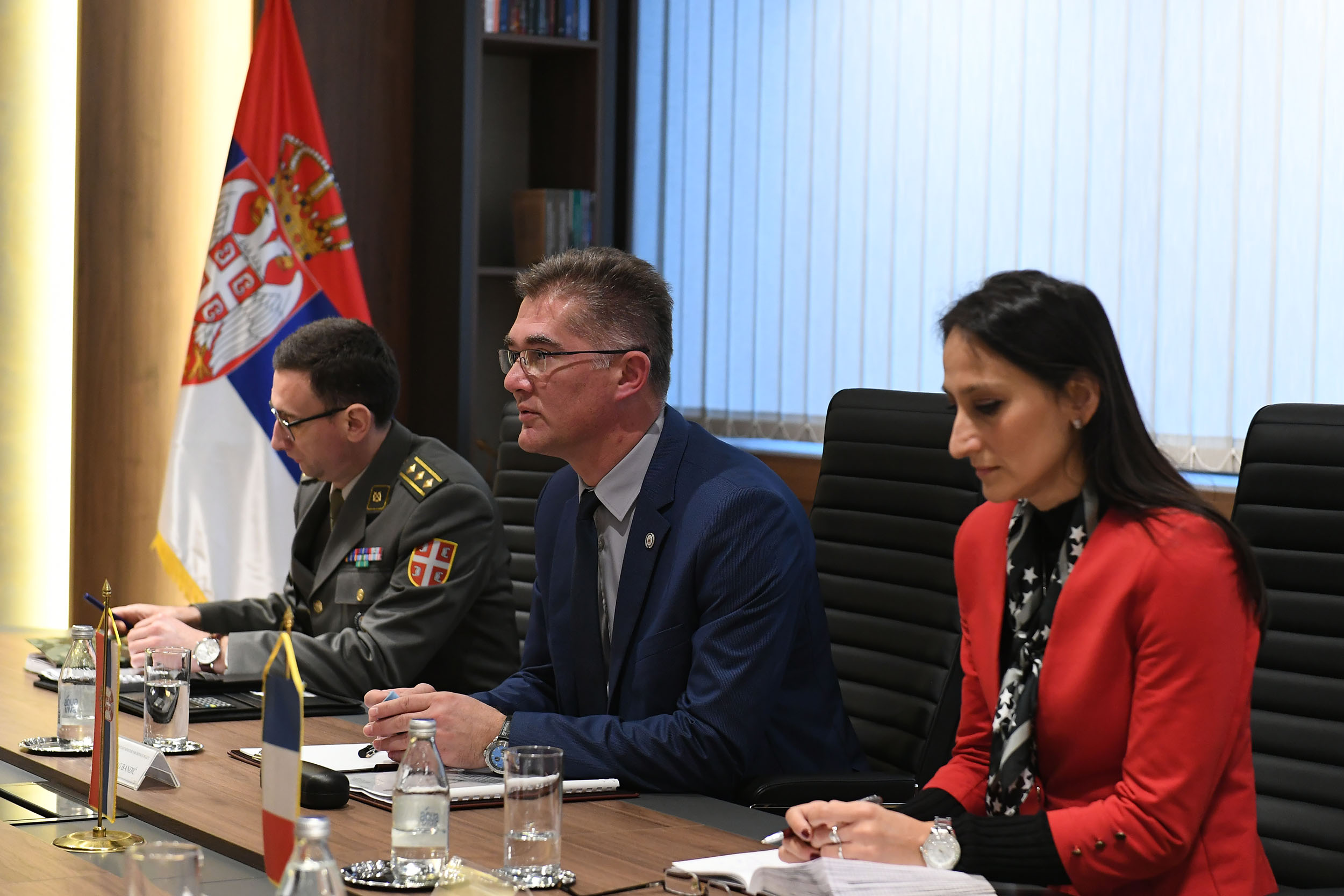 Bandić said that full membership in the European Union was Serbia's foreign policy priority and strategic commitment. According to him, the Ministry of Defence demonstrates this commitment by making a significant contribution to missions and operations under the auspices of the European Union's Common Security and Defence Policy.

Vice-Admiral Lucas agreed that defence cooperation was effective and conveyed France's intention to further improve it in the coming period. He reiterated France's support for Serbia's EU integration process.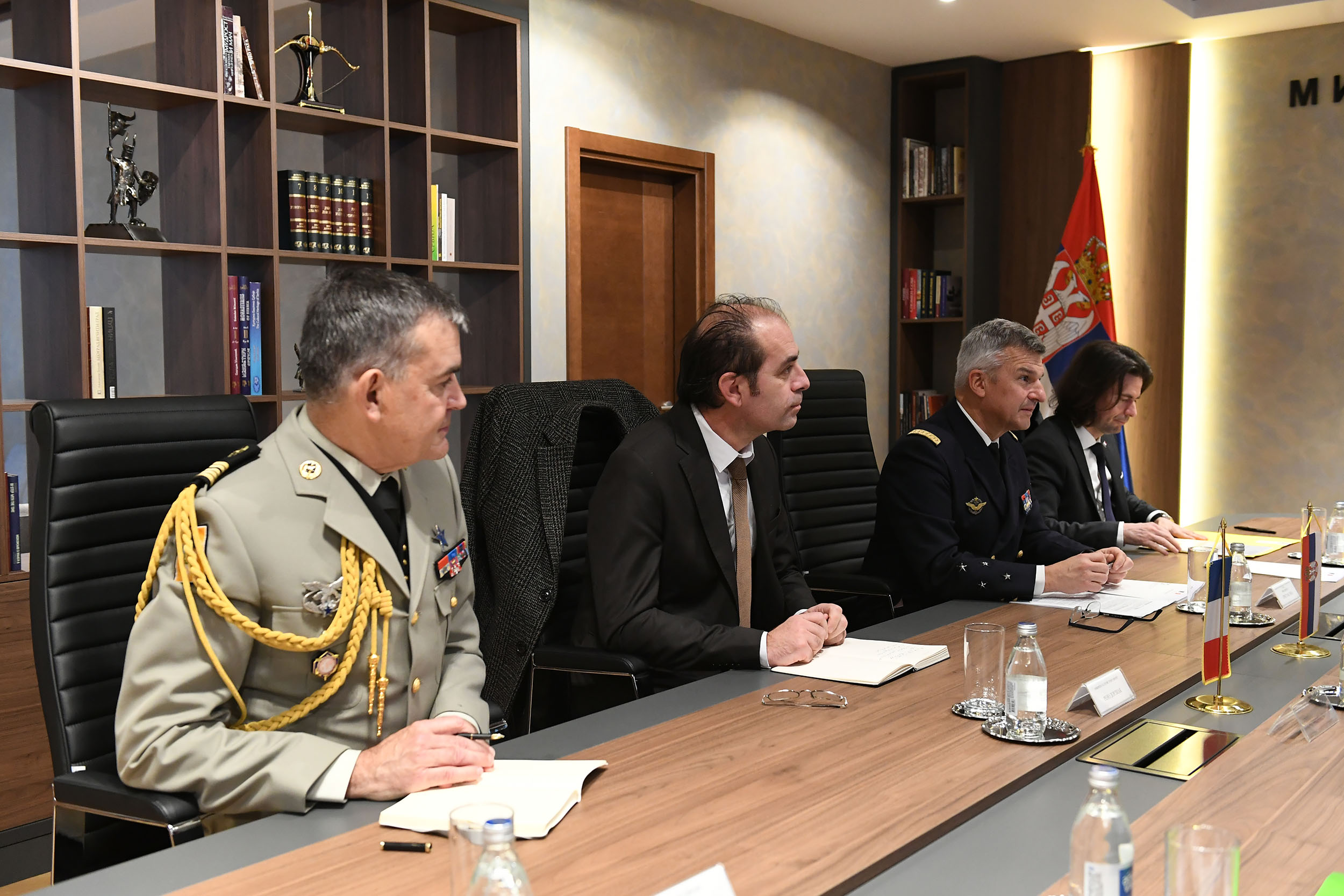 The interlocutors agreed that new opportunities had opened up for the improvement of bilateral military cooperation. They said that the preservation of peace and stability in the Western Balkans region was of the utmost importance.