Demining and unexploded ordnance disposal training
The members of the Third Army Brigade's demining and UXO disposal unit are undergoing regular training in humanitarian demining.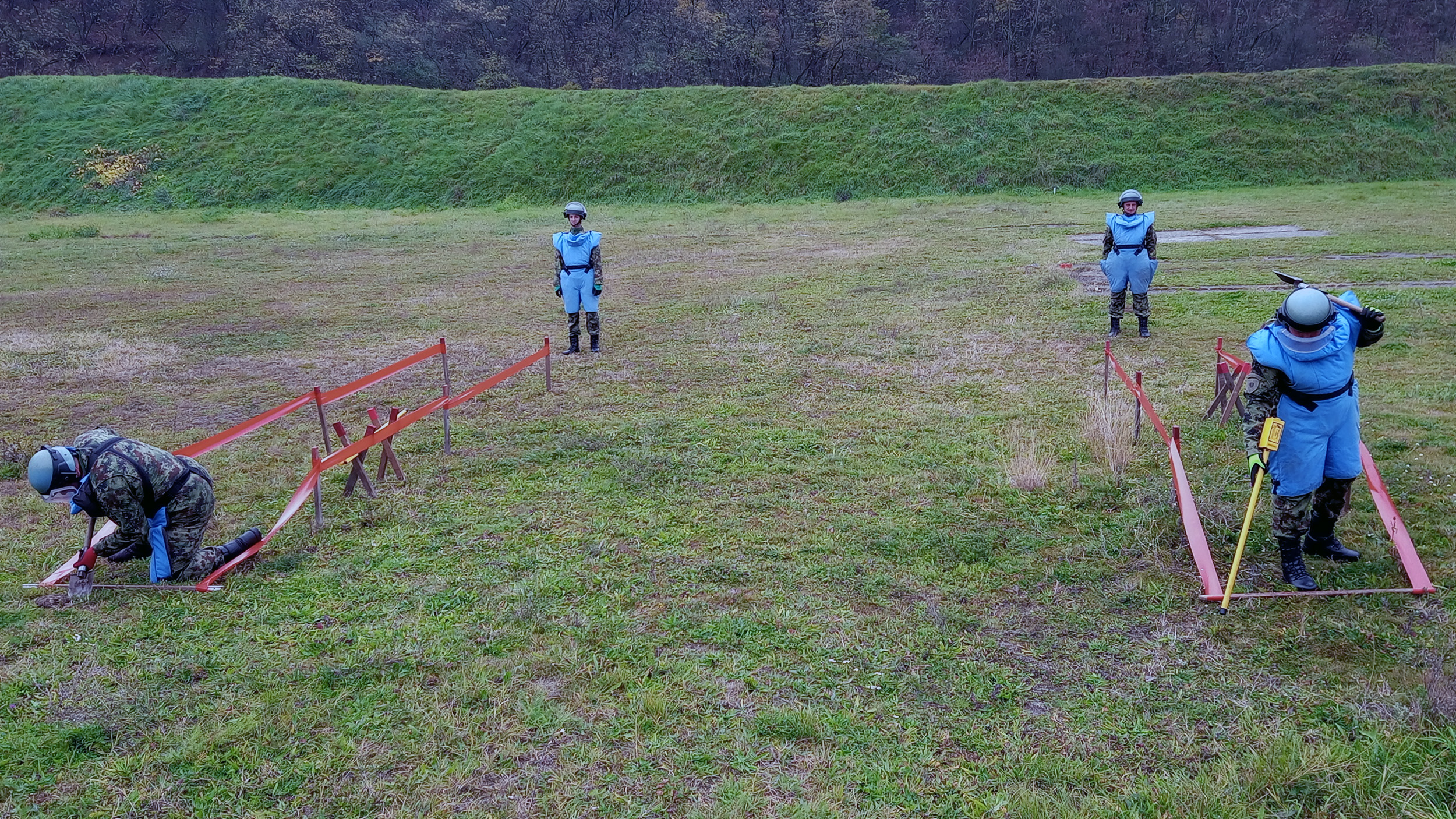 Professional members undergo daily training in order to achieve the required level of skill, and the emphasis is on training newly admitted officers and NCOs so that they can reach the required standards in performing high-risk assignments involving unexploded ordnance as quickly as possible.

The training program includes theoretical and practical instruction in humanitarian demining, applying international mine action standards, such as searching for munitions at great depths, pyrotechnic protection, examination of suspicious holes for unexploded ordnance and handling cluster munitions, aerial bombs and ordnance.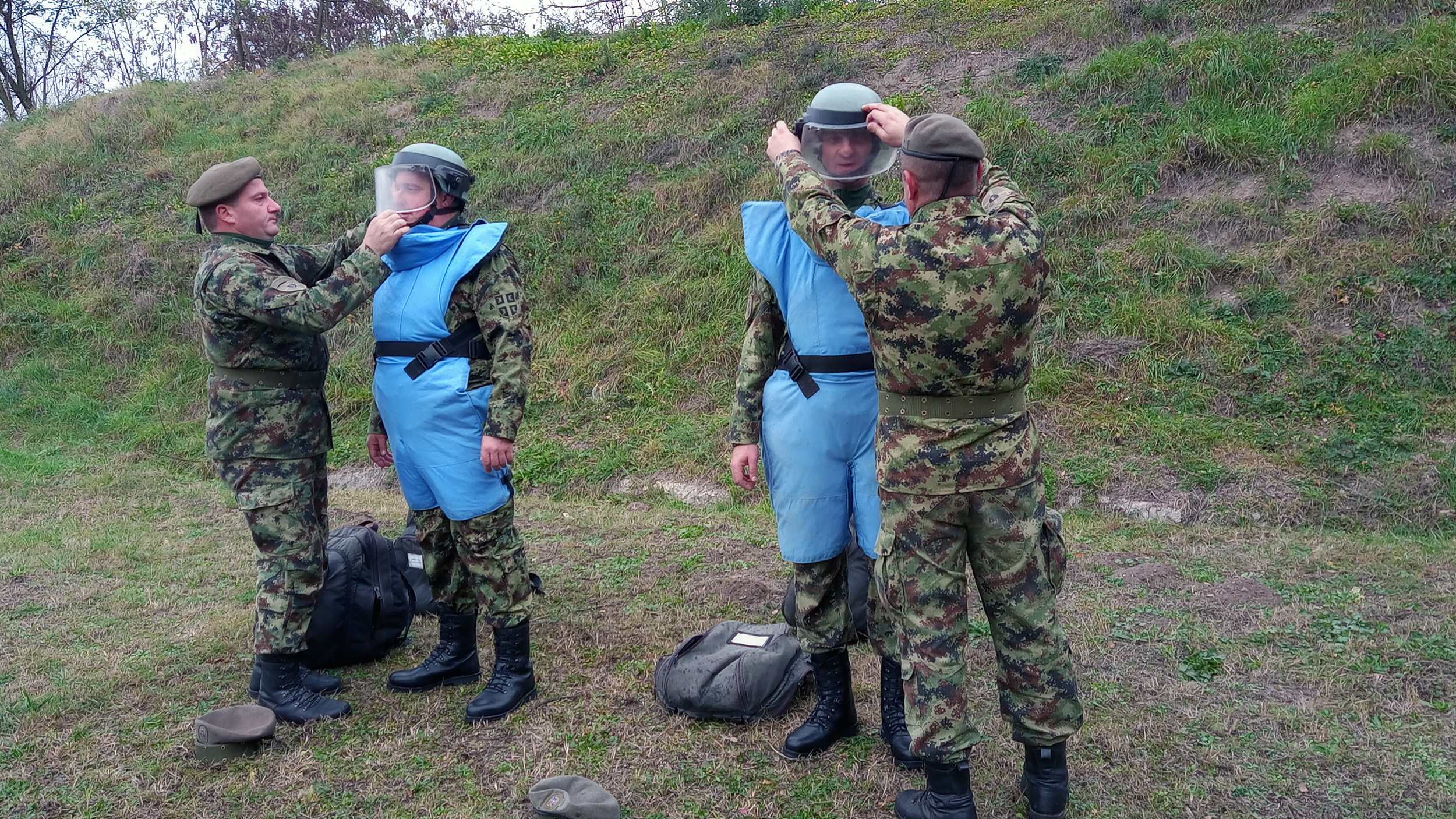 Performing specific tasks in this unit requires good personnel selection, thorough preparation before going to the field, and proper use of protective equipment. Thanks to careful preparation, good organization and a responsible approach to each task, the unit has cleared more than 76 thousand square metres of land and destroyed more than 1,100 UXOs in 2022.