Visit to Central Logistics Base Units
Today, Chief of General Staff of the Serbian Armed Forces General Milan Mojsilović visit the unit of the Central Logistics Base in Požega intended for storing the movables of the Ministry of Defence and Serbian Armed Forces.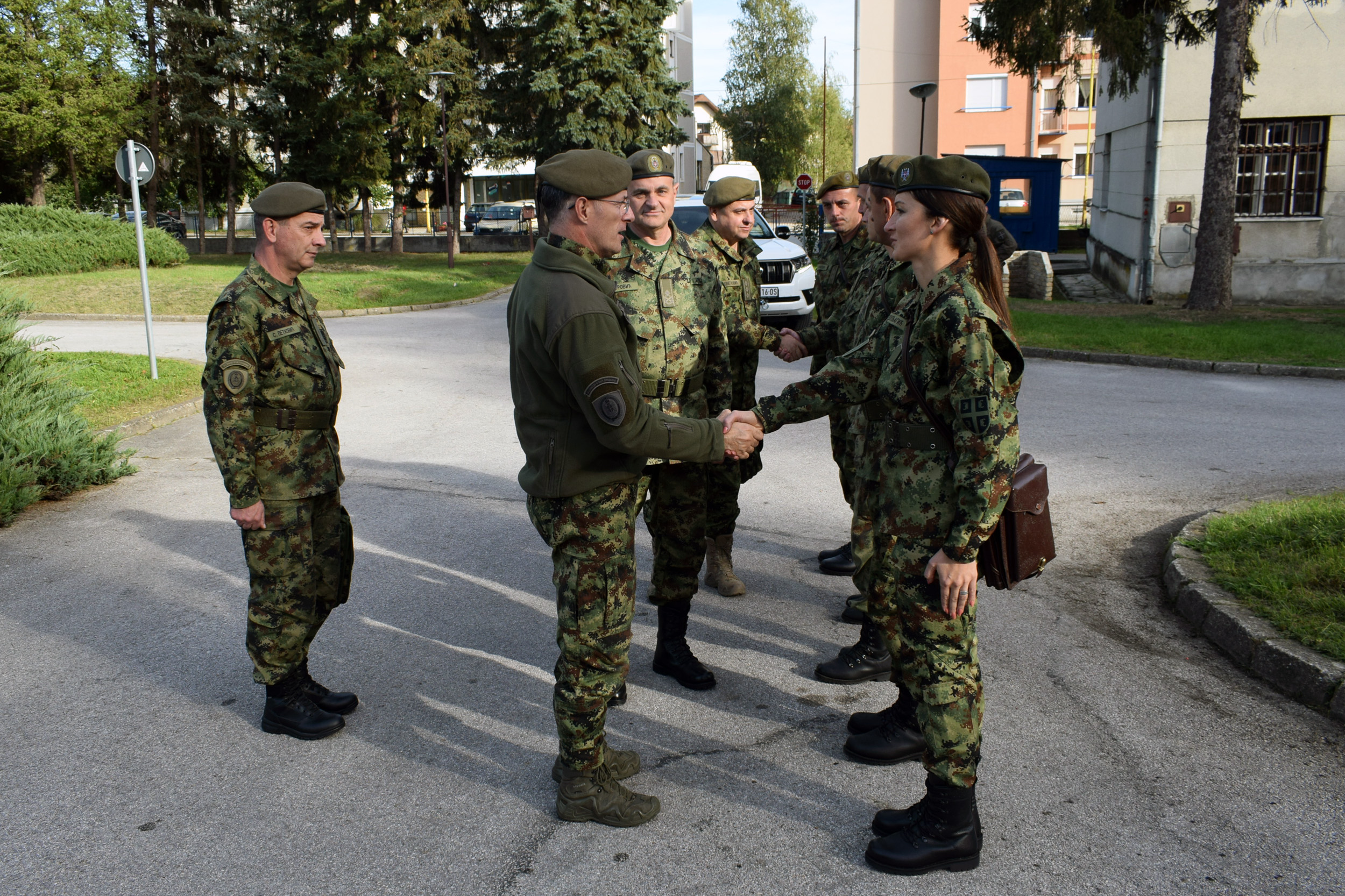 During the visit, General Mojsilović inspected the capacities for storing basic and electric power assets, spare parts and tools, and assured himself of the high level of competence of professional personnel to execute the tasks of receiving material resources from the production and marked, for the distribution and resupplying the end users in defence system.

Expressing satisfaction with the gained knowledge and the manner in which commanding officers, soldiers and civilian personnel treat the entrusted property, the Chief of General Staff underlined that the Serbian Armed Forces would continue further enhancement of the conditions for storing and maintaining troop and extra troop reserves in all units of the Central Logistics Base, which is very important for the unhindered functioning of the Serbian Armed Forces as a whole.

During today's visit, the Chief of General Staff was accompanied by Head of Logistics Directorate (J-4) of the General Staff Major General Srđan Petković and Commander of the Central Logistics Base Brigadier general Saša Petrović.