Minister Stefanović: Serbia is winning today, it is aware of difficulties, but it has solution
Statement by Deputy Prime Minister and Minister of Defence Nebojša Stefanović, PhD:

"Today, Serbia is faced with challenges it has not faced in the recent past. Almost all important state interests and interests of our citizens are under pressure and threatened to a certain degree. Some might say that we remember similar times, that we have already dealt with big problems, that today is no different from the period behind us. But is it really so?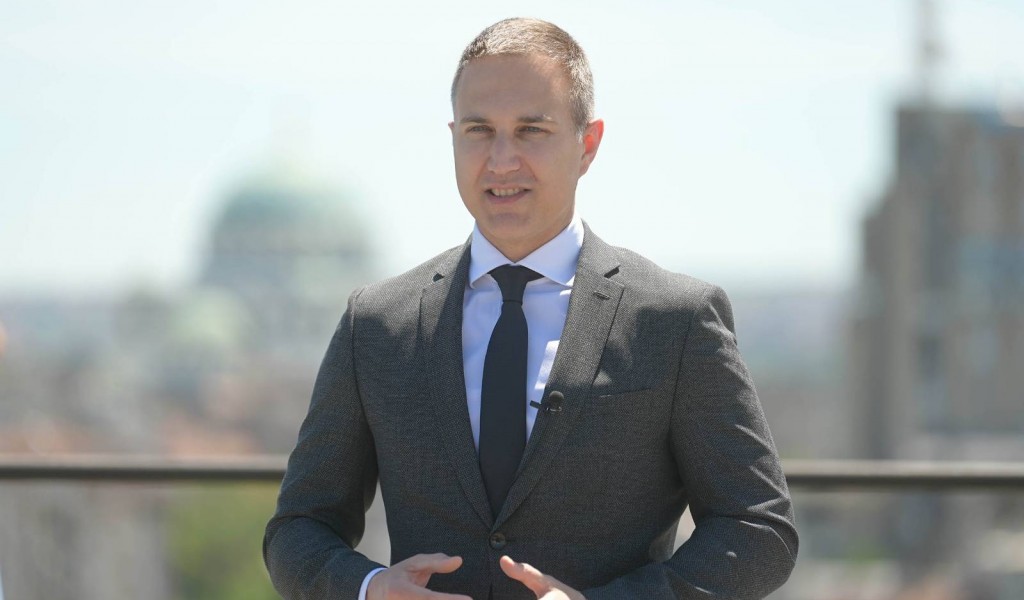 We did deal with great problems, but the difference is that today's Serbia, led by President Aleksandar Vučić, has not put these challenges at our door by any act, decision or policy. On the contrary, Serbia's current leadership is doing everything to foresee in time the problems that we might face, not through our fault, and to make decisions that will protect our country from the risks that are rampant in today's world and whose number is growing every year.

Our successful struggle against the catastrophic consequences of the Covid 19 pandemic is just one example and it puts us at the very top in Europe and the world, not only in terms of healthcare but also economy. Serbia has withstood the turbulence and kept the economy stable, and there has been a continuous economic growth, the level of which put us at the regional and European top. In terms of direct investments, our country keeps an absolute record in this part of Europe. And while even the richest European countries were laying off employees, Serbia was hiring. Moreover, Serbia was investing and building itself.

To make things even more difficult, in its struggle to ensure a normal, stable life for every citizen, without shortages and crises, Serbia is also facing increasing pressures regarding Kosovo and Metohija, the most important national and state interest. Kurti's attempts to threaten the survival of the Serbs by force are stronger than ever in the recent past. He is doing his best to take advantage of the turbulence in Europe and throughout the world and make his unfulfilled dream come true - a Kosovo without Serbs. But even that attempt to deal a blow to Serbia and the Serbs has failed due to Serbia's strength and a responsible and statesmanlike policy of President Vučić.

And while Serbia and Vučić are fighting fierce battles day after day, the attacks continue, coming from none other than those who brought this country to the brink of bankruptcy and poverty and during whose administration the so-called Kosovo declared independence. If, by some misfortune, they still ruled today, the Serbia we know and love would no longer exist. It would collapse under the weight of their greed and its fate would be in the hands of the people who do not wish it well. It would be weak, unprotected, poor and without a plan for tomorrow, for the winter, for this time next year, it would be just the way the ill-intentioned would want it to be.

Fortunately, we have gone far from such a Serbia, because it is headed by a man who established a clear and right, albeit the most difficult, policy long ago – placing Serbia above all else. Nobody and nothing can be more important than Serbia and its citizens. This is President Vučić's attitude towards Serbia, and that is why he and our country are placed under enormous pressures and faced with great challenges.

Serbia is winning today, it is aware of difficulties, but it seeks and finds solutions for them. It is self-sufficient, independent and makes decisions exclusively in the interest of its people and it will keep doing so, because it is led by a man who wishes nothing but the best for it and will not spare a single atom of his strength to achieve that goal. And Serbia will win in the future too, whatever those who attack it in difficult moments might think, because it puts itself first."