Minister Stefanović rewards military policeman Penić
Deputy Prime Minister and Minister of Defence Nebojša Stefanović, PhD, has spoken today to Lance Corporal Vladan Penić, a member of the 25th Military Police Battalion, who has recently impressed the citizens by stopping the traffic in order to help an elderly woman who has difficulty walking cross a busy street in Belgrade.

Minister Stefanović congratulated Penić and expressed his pleasure at meeting a young man just starting on his military career and ready to help whenever needed.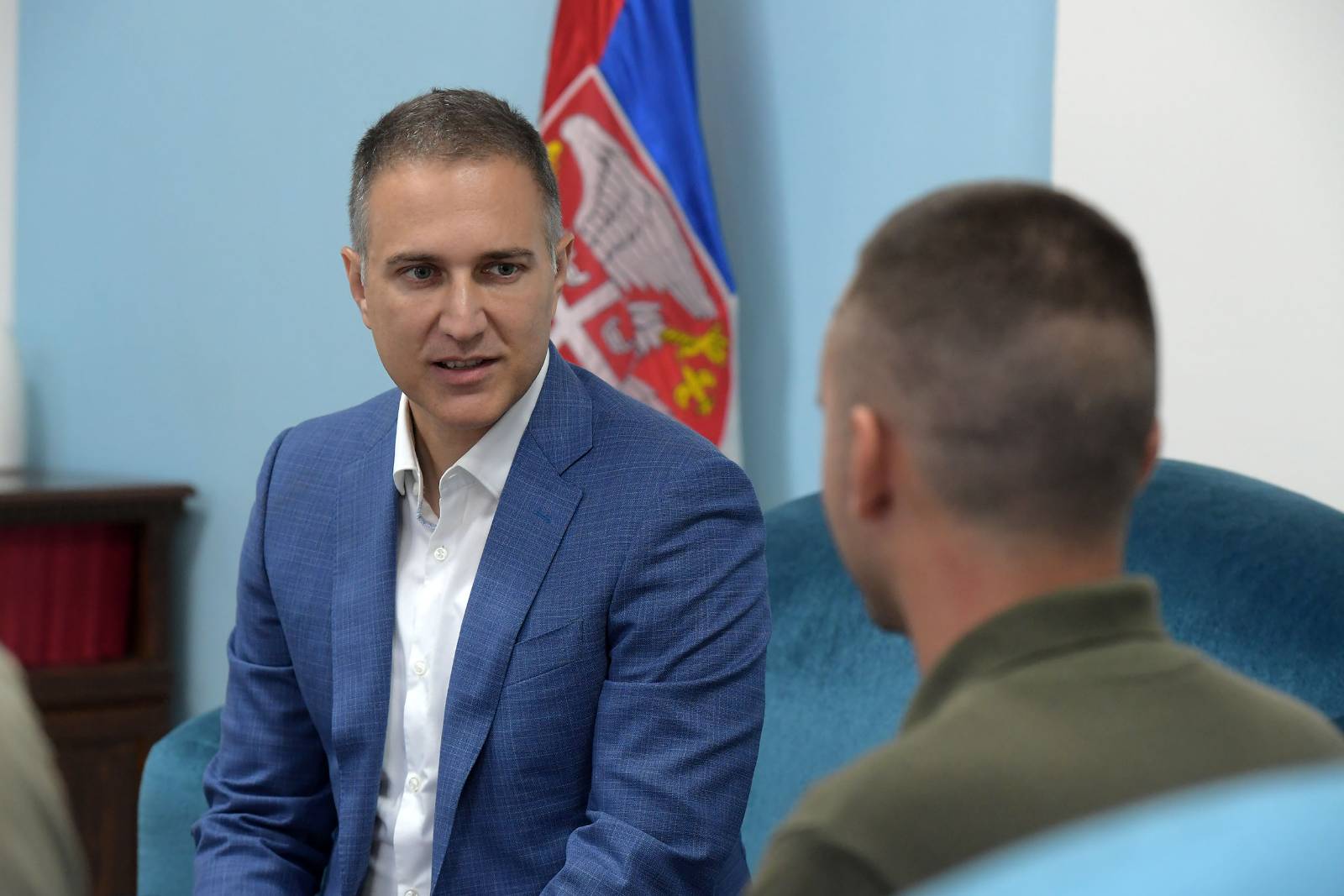 - With his gesture, Vladan has shown that he is a true Serbian soldier. Our soldiers are always there for our people and they are good role-models, but I think it is important that we, as a society, highlight all examples of good behaviour as often as possible, primarily for the sake of our children. We need to teach them that it is important that we feel the need to help people in difficult situations, even though we don't have to - said Minister Stefanović, adding that gestures of goodwill should become common on our streets.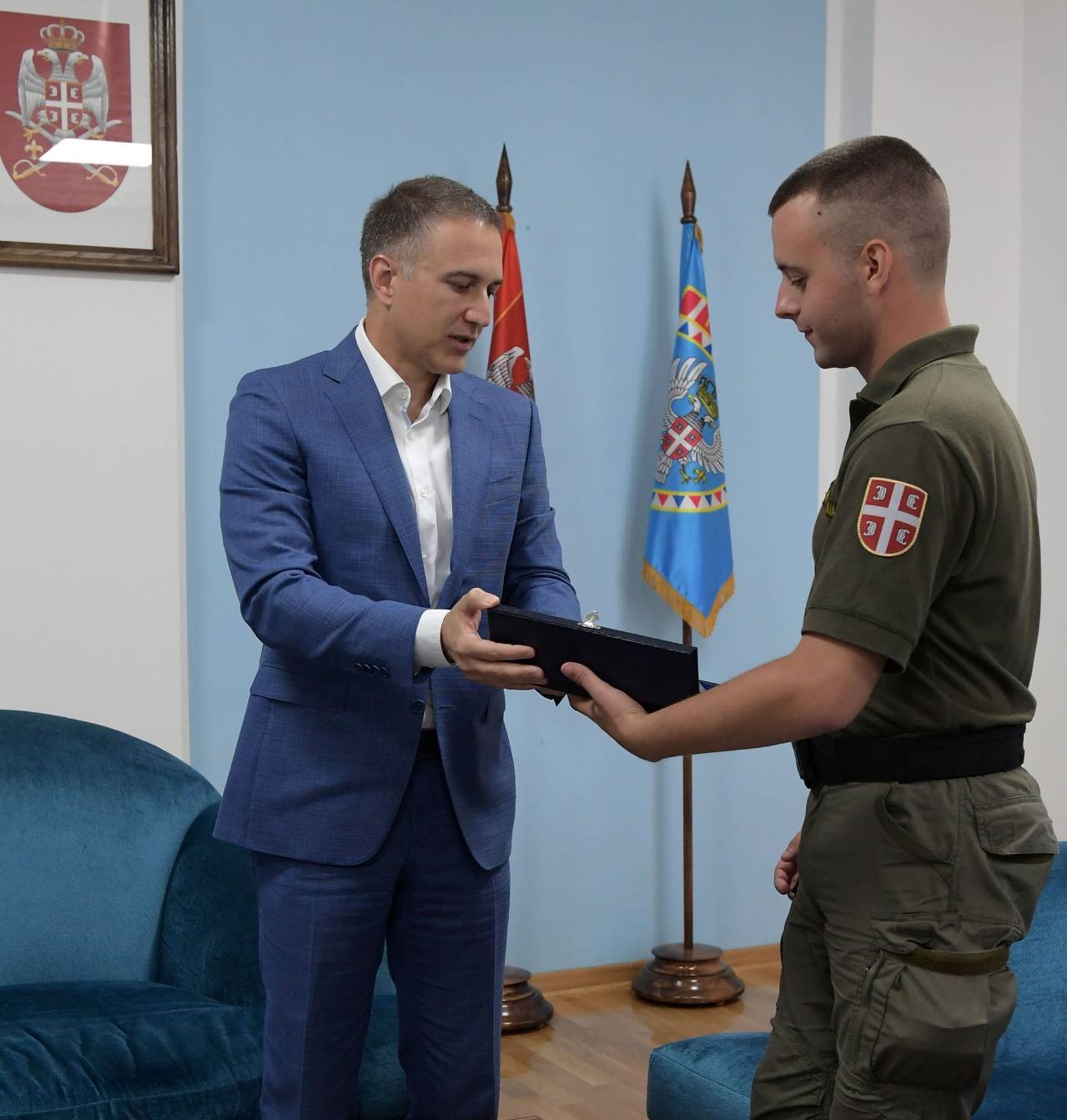 He presented Lance Corporal Penić with a replica of a parade knife and rewarded him with a seven-day holiday in the military rest and recreation facility on Tara Mountain.

Lance Corporal Vladan Penić was born in Vranje in 2001, and after completing his voluntary military service he joined the Serbian Armed Forces and has served in the 25th Military Police Battalion since late April. His noble gesture was spotted by citizens who posted photos of it on social media.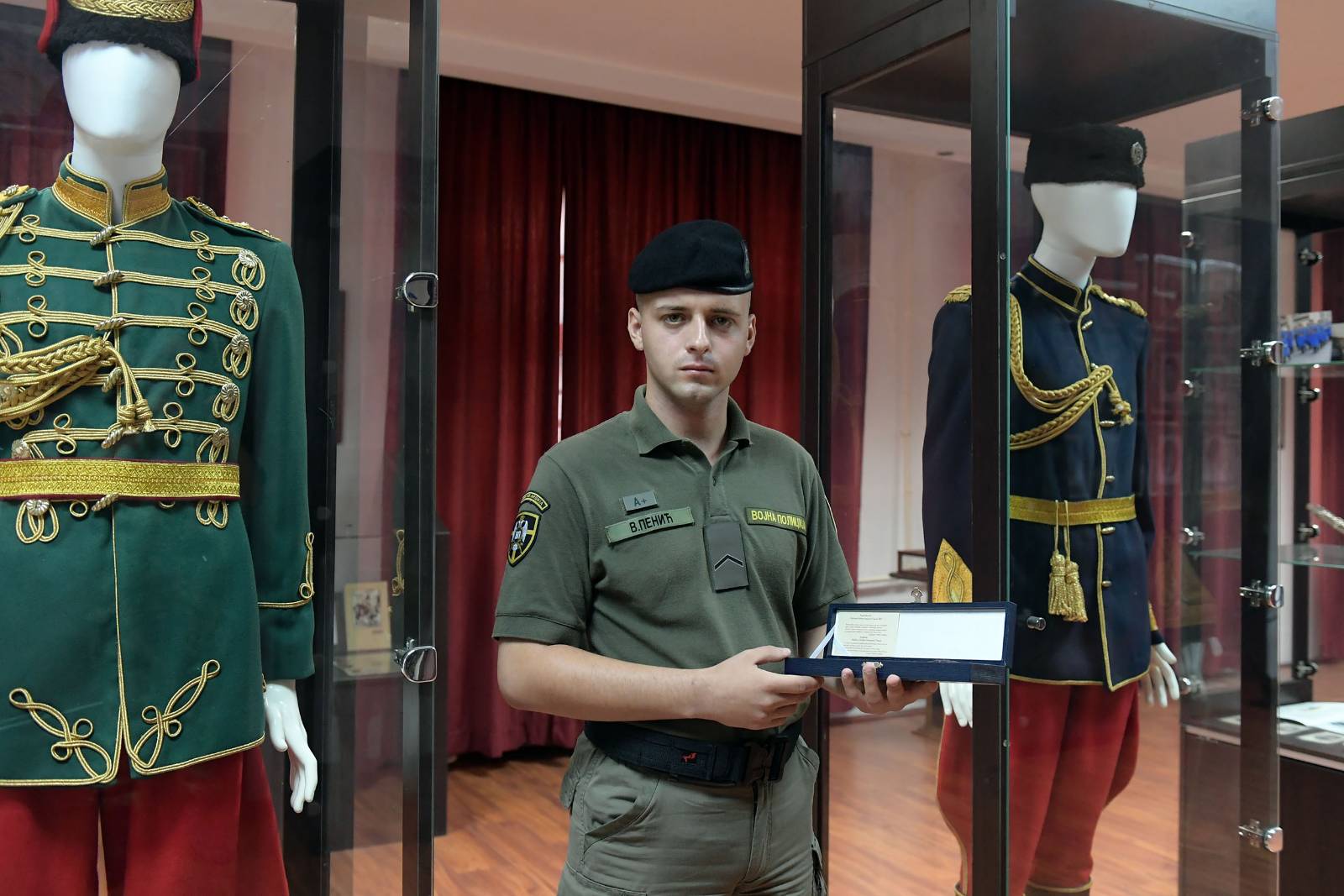 As Penić said in his conversation with Minister Stefanović today, he intends to become a non-commissioned officer of the Serbian Armed Forces, and the minister wished him success in his future career.