Minister Stefanović visits Kraljevo-based artillery units equipped with modernized assets
Today, Deputy Prime Minister and Minister of Defence, Nebojša Stefanović, PhD, visited members of the Second Army Brigade units stationed at the Jovan Kursula Barracks in Kraljevo and attended a display of weapons and military equipment which have recently entered service. The Minister expressed his satisfaction with the level of training reached by the crews manning these modernized assets and pointed out the importance of providing them with equipment manufactured by the domestic defence industry.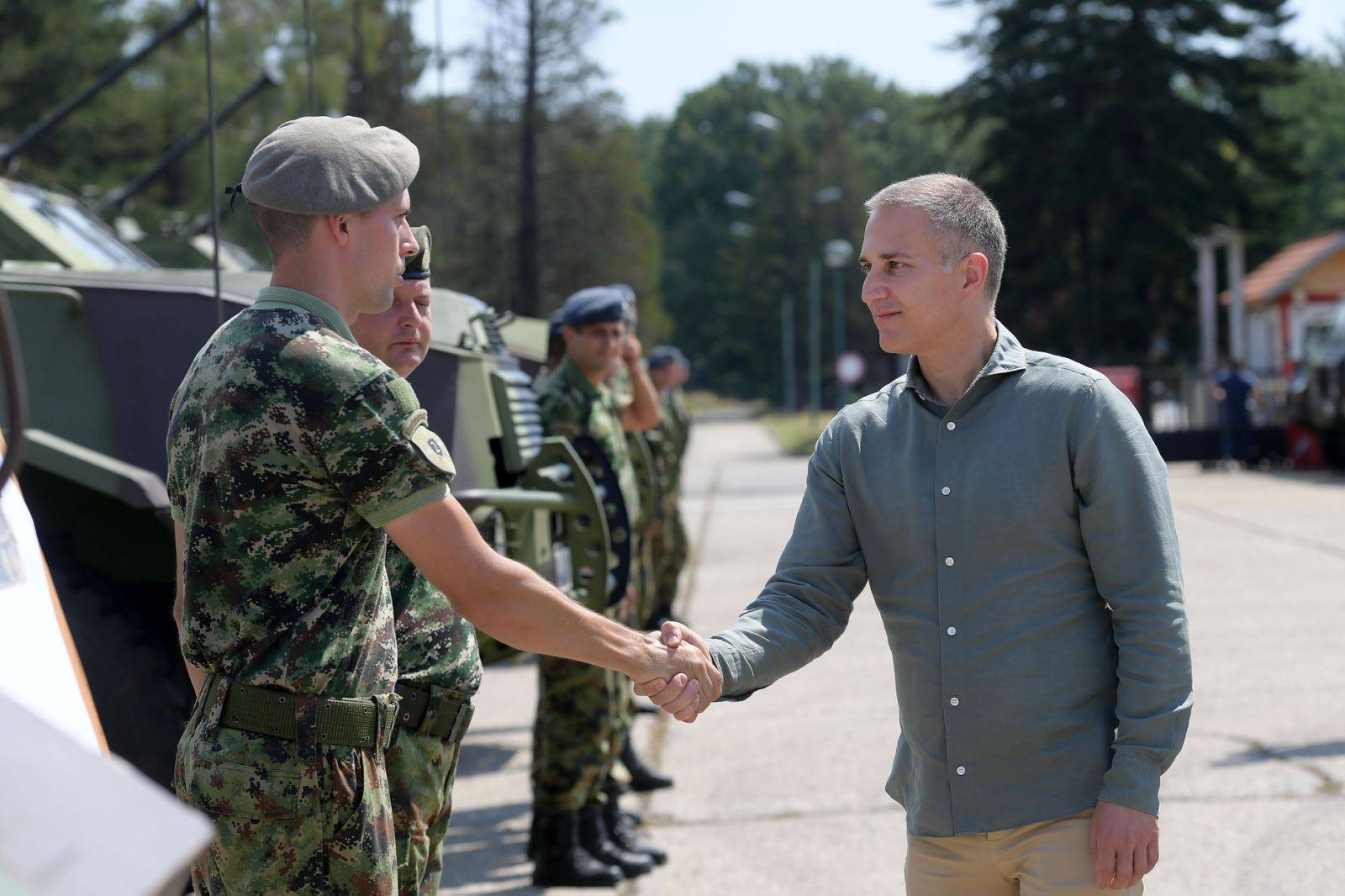 The minister visited members of the 23rd Self-Propelled Howitzer Artillery Battalion and the 25th Artillery Missile Battalion, which are equipped with upgraded 40 mm antiaircraft guns, modernized 122 mm 2S1 self-propelled howitzers and armoured command-post carriers. He was welcomed by the Commander of the Second Brigade, Colonel Siniša Stašević, who informed him about the situation in the brigade and its tasks.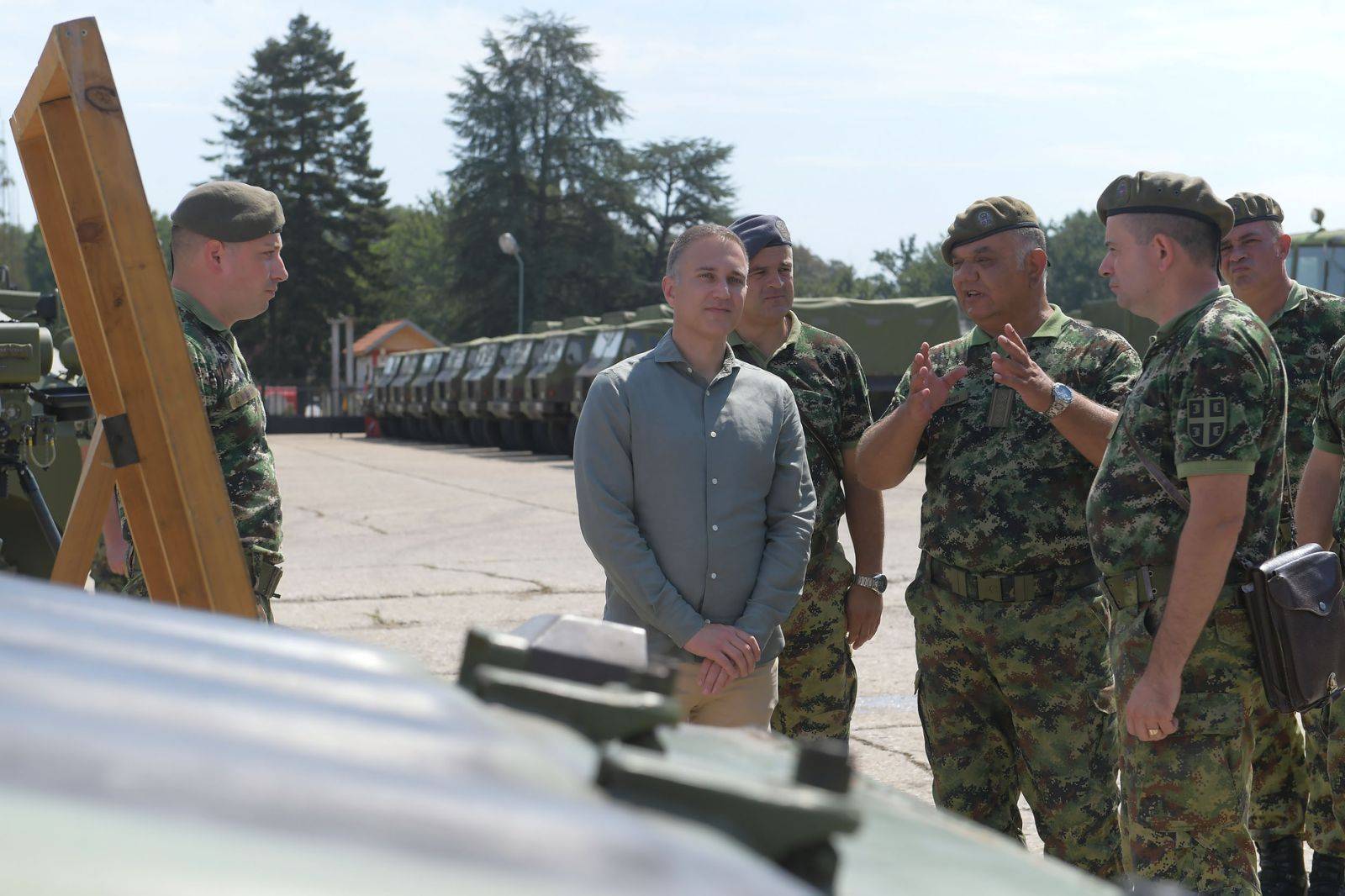 - Today we've had the opportunity to see our well-trained crews man both "Pasars" and the modernized "Gvozdika", and it is clear that the upgrades and modernization of these assets have led to certain improvements, first of all, the time needed to move into fire position has been reduced, the mobility has been increased, so once they have completed their task, these vehicles are capable of moving to a different location in a very short time - said Minister Stefanović.

By modernizing these vehicles, we have been given the opportunity to have a larger number of tools used with the same number of artillerymen in self-propelled "nails" and those who are in the anti-aircraft corps.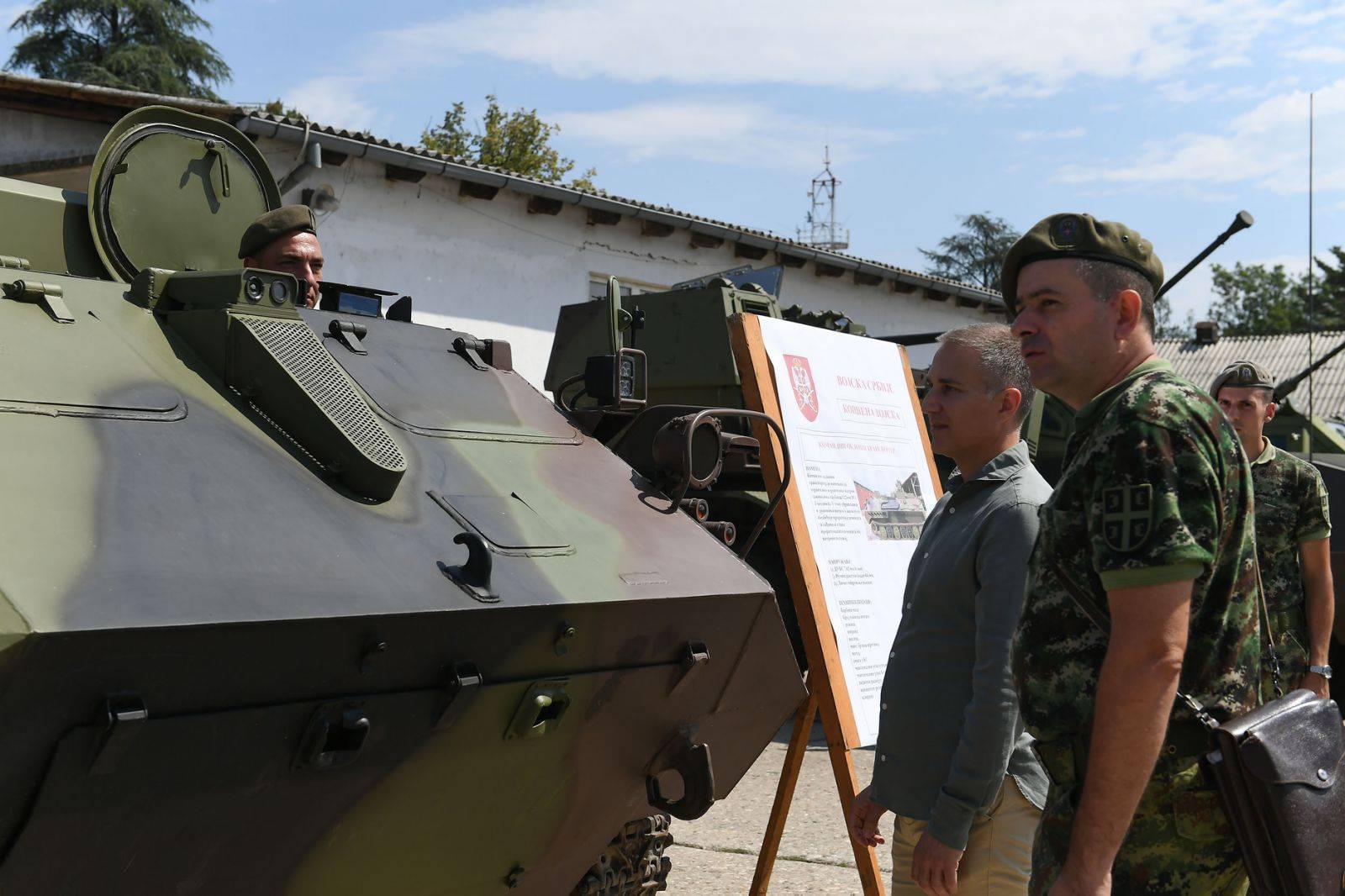 - I am satisfied with the manning and training levels in these units, and that is the key thing – recently, we have worked hard to ensure that soldiers, non-commissioned officers and officers train and prepare as much as they can, so now we have really experienced staff in these units, who are ready to defend Serbia at all times - said Minister Stefanović.

He also pointed out the importance of arming our military with assets that are being developed and manufactured by domestic defence industry.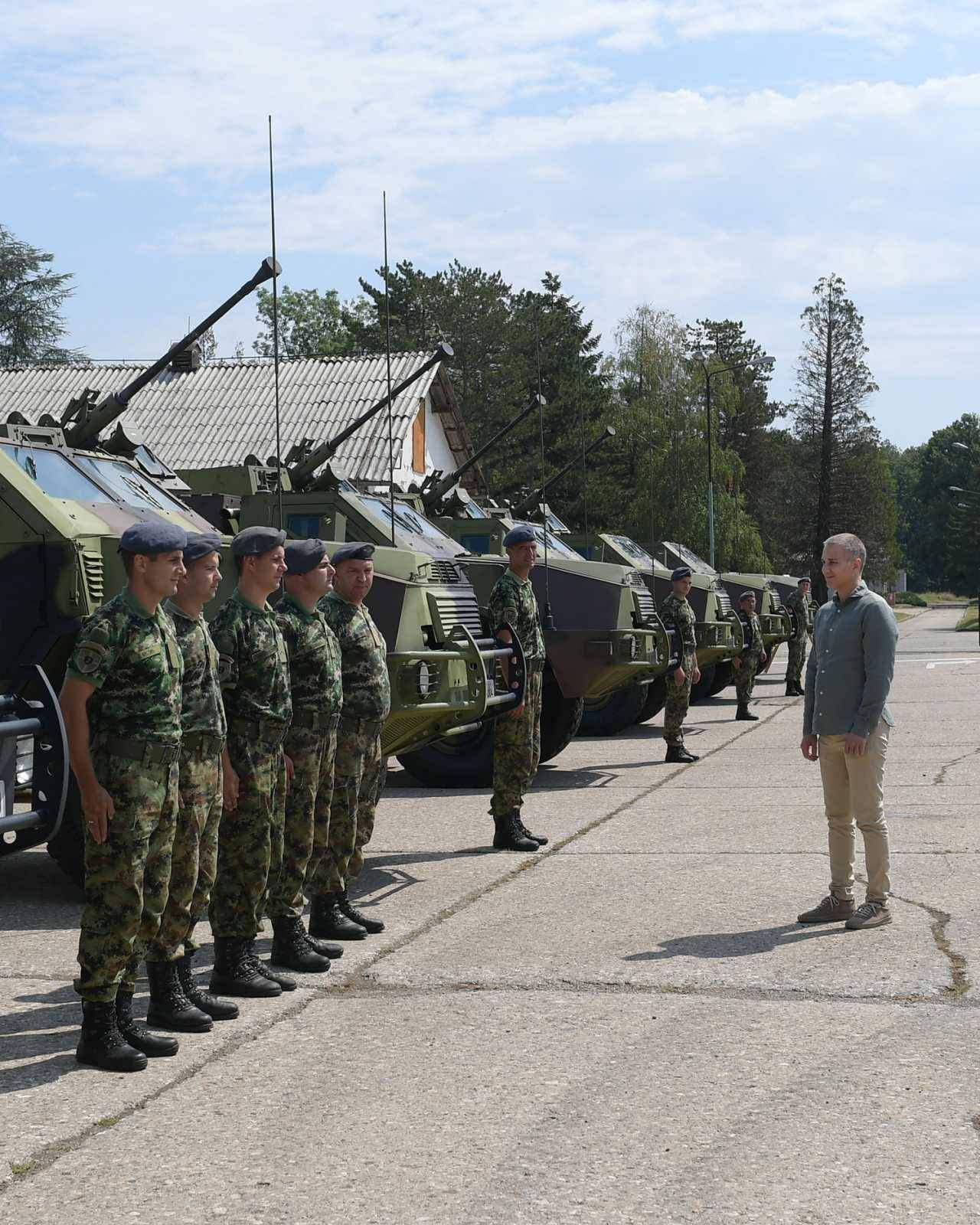 - It is important for us to equip our units with as many domestically produced military assets as possible. Those assets are being developed by our Military Technical Institute and other institutes and we are doing our best to utilize the domestic know-how for achieving the best results and protecting our country. I would like to thank once again the Commander of the Second Army Brigade and all his colleagues for their dedication, for working hard in the sun and heat, for having a single goal - to complete their military task and protect their country as best as they can - said Minister Stefanović.