Minister Stefanović: Our task is to firmly protect Serbia
Deputy Prime Minister and Minister of Defence Nebojša Stefanović, PhD, who attended the ceremony marking the River Units Day and the River Flotilla Day in Novi Sad today, said that members of our flotilla are always ready to set sail and provide assistance to our citizens, making sure that they enjoy and feel safe on the rivers, but that they are also ready to protect their country at all times.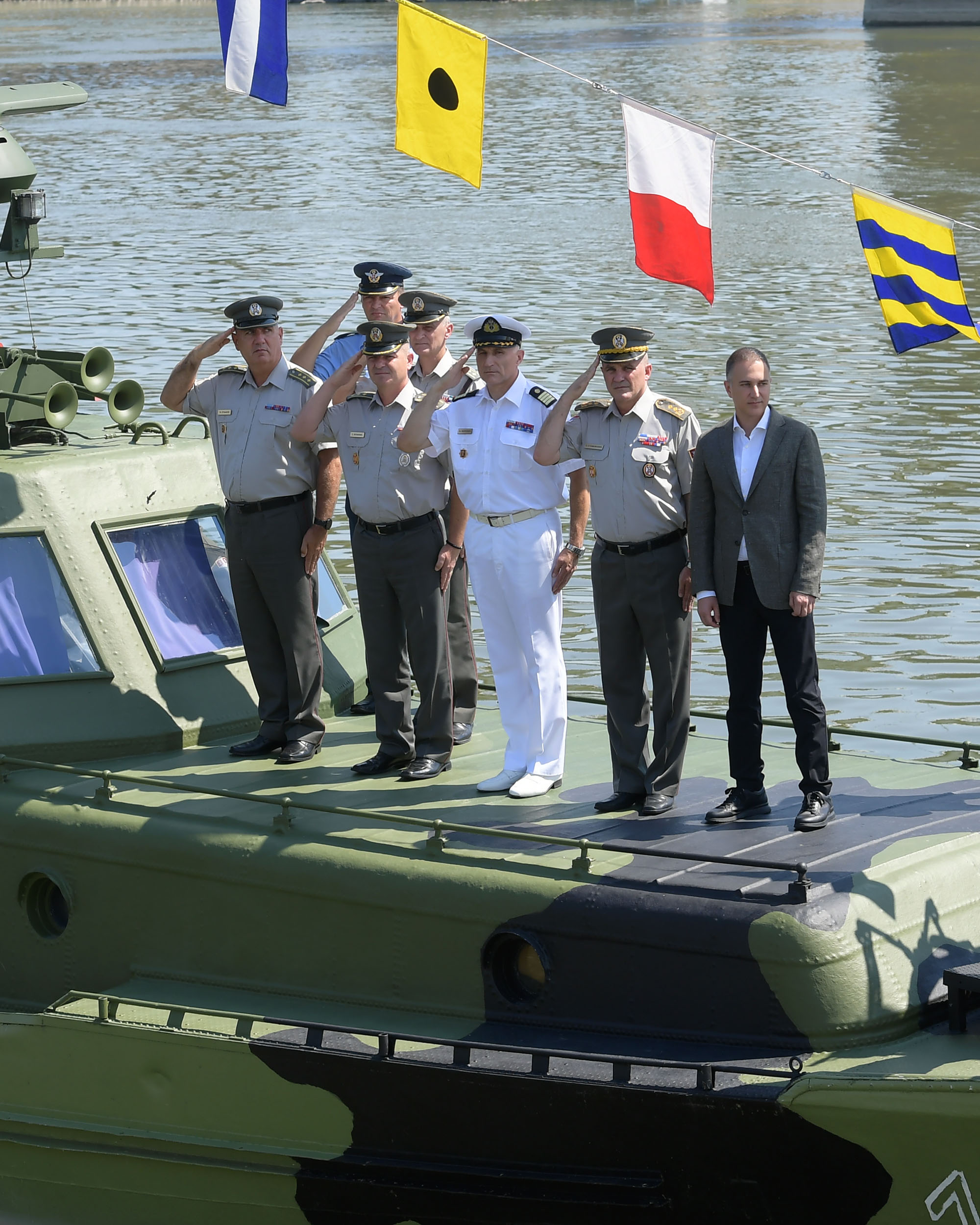 - Even today, as we celebrate this holiday, the River Flotilla personnel are carrying out all their tasks in the basins of the Danube, Sava, Tisza and Morava, and all other rivers where they are needed, providing assistance to the citizens and protecting their homeland. These people standing in front of you today are really special. Everyone who has met them and talked to them at least once knows how much they love our rivers, their profession and their homeland. Visit them and you will see how hard they work and how dedicated they are to their task – making sure that the situation is calm and safe on our rivers - said Minister Stefanović.

According to the Minister of Defence, they are ready to set sail at any moment to help our citizens enjoy the rivers and make their summer safe and even more beautiful.

- But don't forget that behind the smiles of our sailors lie real warriors - always ready to protect their country. They are the true image of the Serbian soldier. They are always there for our people, ready to provide help, and always ready to defend their homeland from any evil - said Minister Stefanović.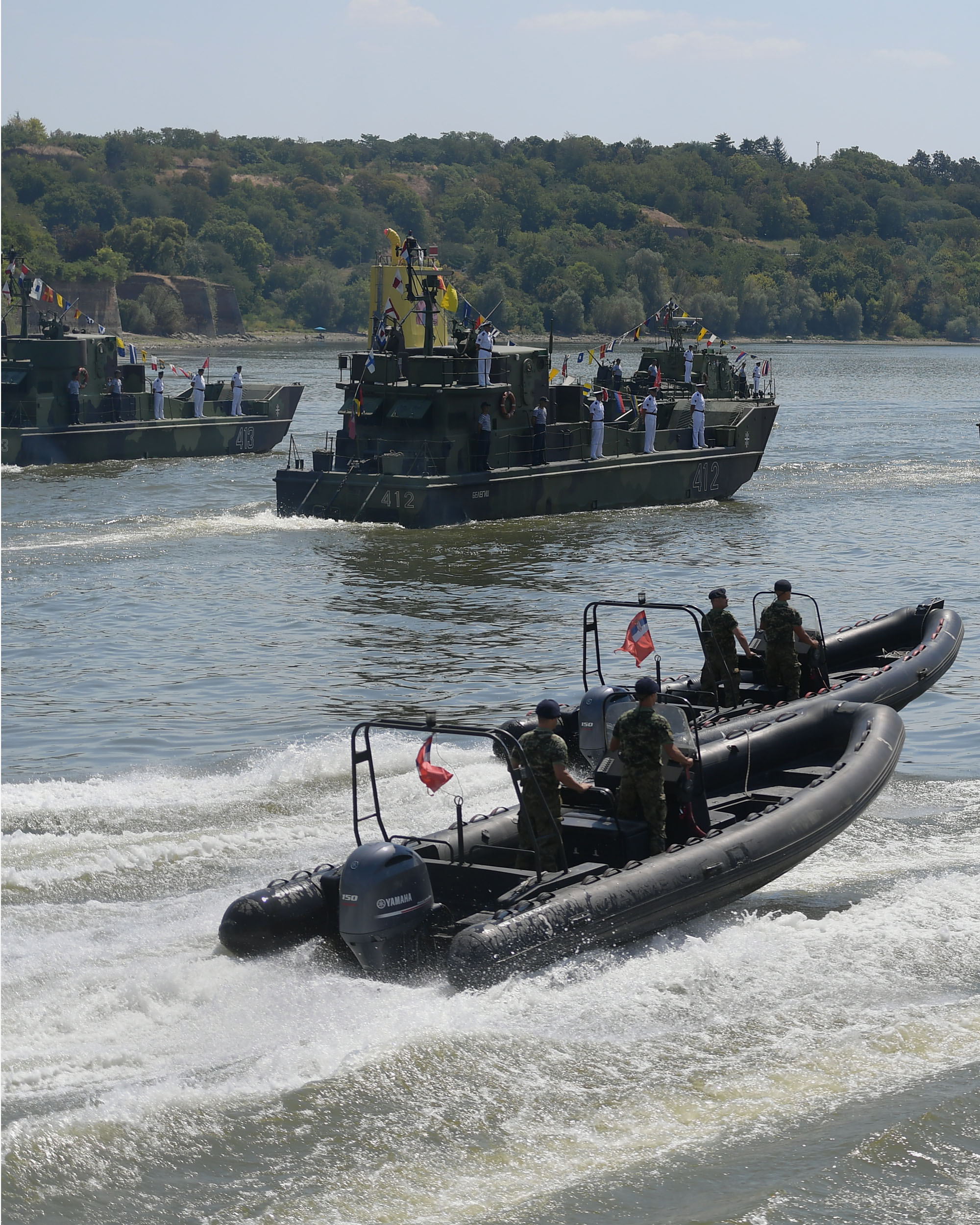 Their determination, courage and a desire to be of assistance when we need them the most, have not diminished due to difficulties, lack of means and negligence they experienced in the past.

- That is why I'm proud of the three salary increases we have secured for our soldiers and of the tremendous support that President Vučić has given us to restore dignity to our military, to build them apartments, but also kindergartens, schools and hospitals, and to show them how much we appreciate and love them and how grateful we are for what they do for us and our country. Thank you to President Vučić for the fact that, even in times of such a great global economic and energy crisis, he is still looking for ways to provide more money for our military, for their salaries, equipment and weapons, and it is our job, and the job of our military, to justify the huge trust and to always be at the service of our people, to firmly protect Serbia by land, air and water and not allow anyone to disrupt the peaceful sleep of our children - said Minister Stefanović.

At today's ceremony, Minister Stefanović also thanked the Army Orchestra, which is always there to enhance military ceremonies.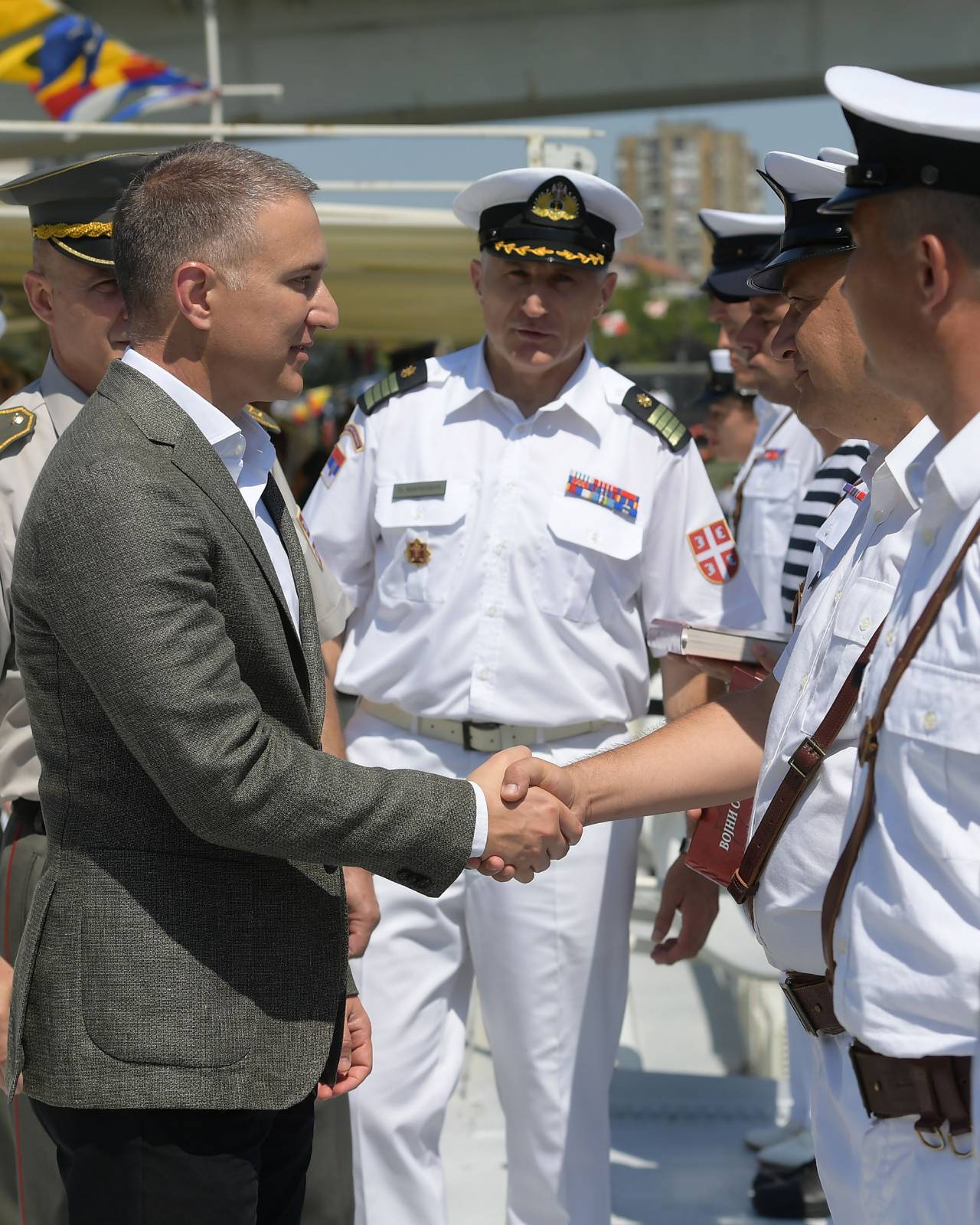 According to the River Flotilla Commander, Captain Ljubiša Marković, the River Flotilla has been executing its tasks in a responsible, honourable and professional manner for 107 years.

- By continuously training individuals and units through regular tasks, and thanks to our rational use of resources and maintenance of vessels, diving equipment and engineering machines, we enhance our operational and functional capabilities. The River Flotilla is equipped and trained to perform all tasks on the waterways and in other areas of the Republic of Serbia. Thanks to our workshops and expert knowledge, military ships, vessels, diving equipment, amphibious vehicles and pontoons are capable of carrying out tasks within all three missions of the Serbian Armed Forces - said Captain Marković.

As part of today's celebration, echelons of vessels held a parade, and prizes and commendations were awarded.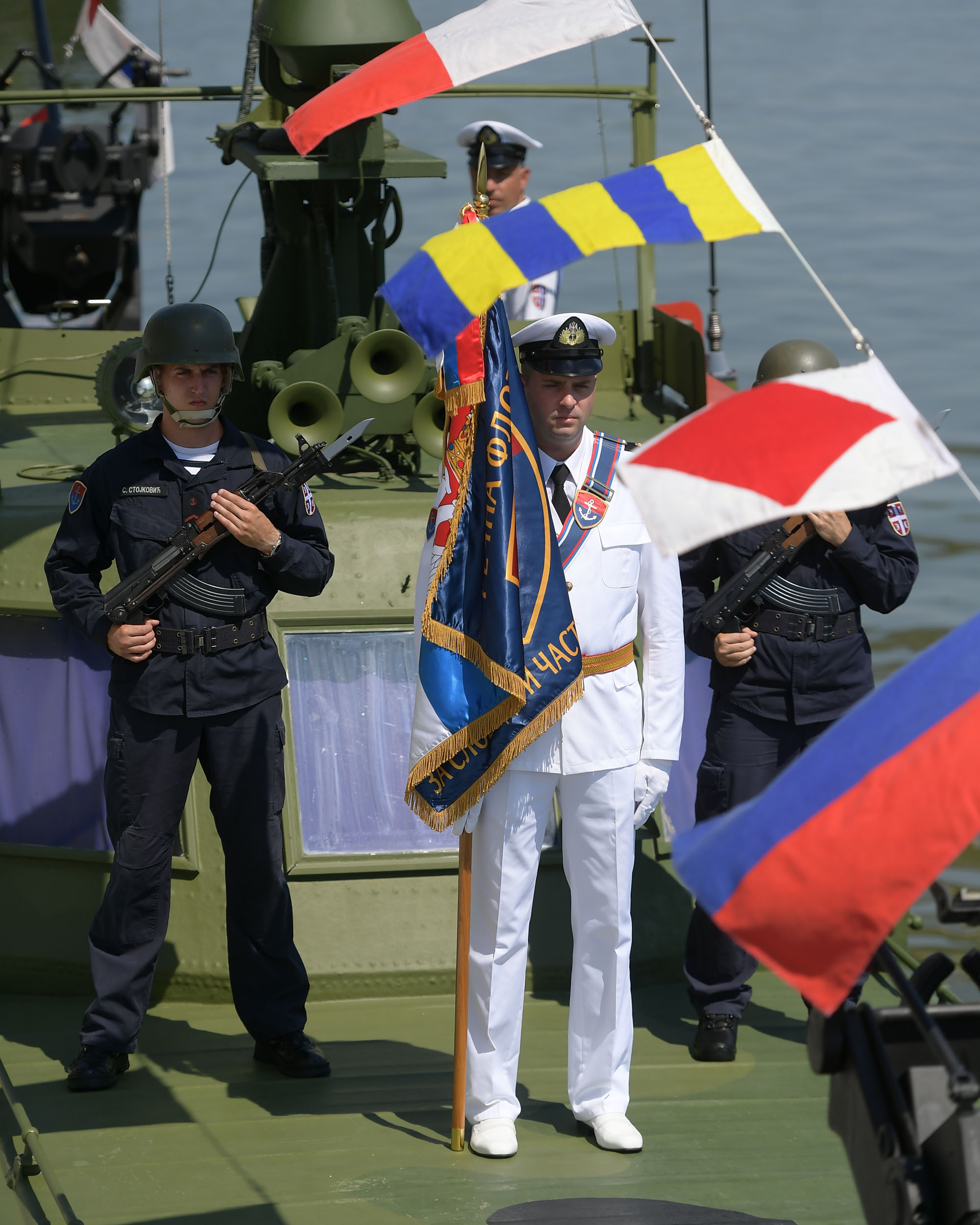 Deputy Army Commander Major General Slađan Stamenković, Head of the Defence Minister's Office Colonel Stevan Kotarlić, Deputy Commander of the First Army Brigade Colonel Živica Ognjanov, former unit commanders, and local self-government representatives were also in attendance at the celebration.

The River Units Day and the River Flotilla Day are commemorated in memory of August 6, 1915, when the first Serbian warship, the armoured boat "Jadar", was launched from the Čukarica slipway, which marked the beginning of the history of the Serbian River Flotilla.