Minister Stefanović's remarks on occasion of 27th anniversary of Croatia's Operation Storm
Statement by Deputy Prime Minister and Minister of Defence Nebojša Stefanović, PhD:

"Today, Croatia will once again celebrate its Operation Storm, an operation in which sense of humanity completely collapsed, was lost without a trace. They will say how proud they are that they managed to carry out the most brutal ethnic cleansing in Europe after the Second World War.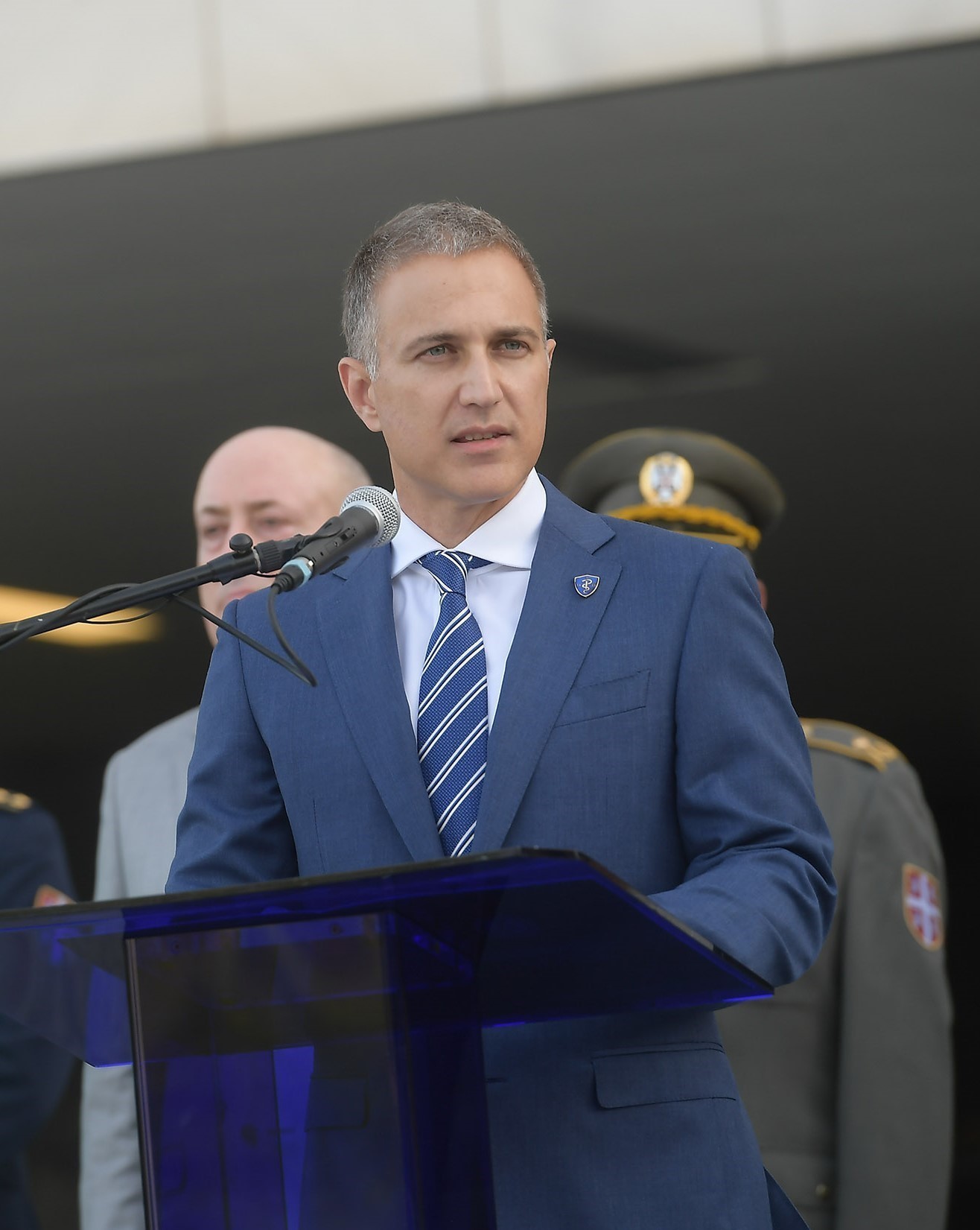 They will probably brag that they expelled more than 250,000 Serbs, who were the citizens of Croatia, that soldiers broke into people's houses and killed helpless Serbian old men and women, that they bombed Serbian children in refugee columns so that they would not get away, that even today they are exhuming the remains of Serbs, and that thousands are still missing. And this is all happening 27 years after Operation Storm.

Serbia will mourn today, church bells will ring, requiem masses will be served and candles will be lit. We will never forget the Serbian victims, nor will we allow those who committed the crimes and those who silently watched and approved of them to forget them either. The world let those crimes happen, it did nothing to prevent them and to this day has done nothing to bring justice to the murdered and exiled Serbs.

We will constantly and persistently remind them about those crimes. And we will be proud of ourselves, because we are a nation that does not hate, that does not bow down before the ghosts of fascism and that has no concentration camps, such as Jasenovac, Jadovno and Gradiška, to hide. But we will certainly not allow them to carry out another Operation Storm against our people ever again."