Training of Soldiers of Pontonier Specialities
The River Flotilla units are conducting intensive training of soldiers of pontonier specialities who have started their military service this year in March.

The training is being carried out within the framework of the second period of the military service, during which the soldiers are trained for the execution of collective tasks of branches and services for which they were recruited. Those who are trained in the River Flotilla to become pontoniers, are undergoing practical river training for the duties of pontoon bridge and tugboat crew members.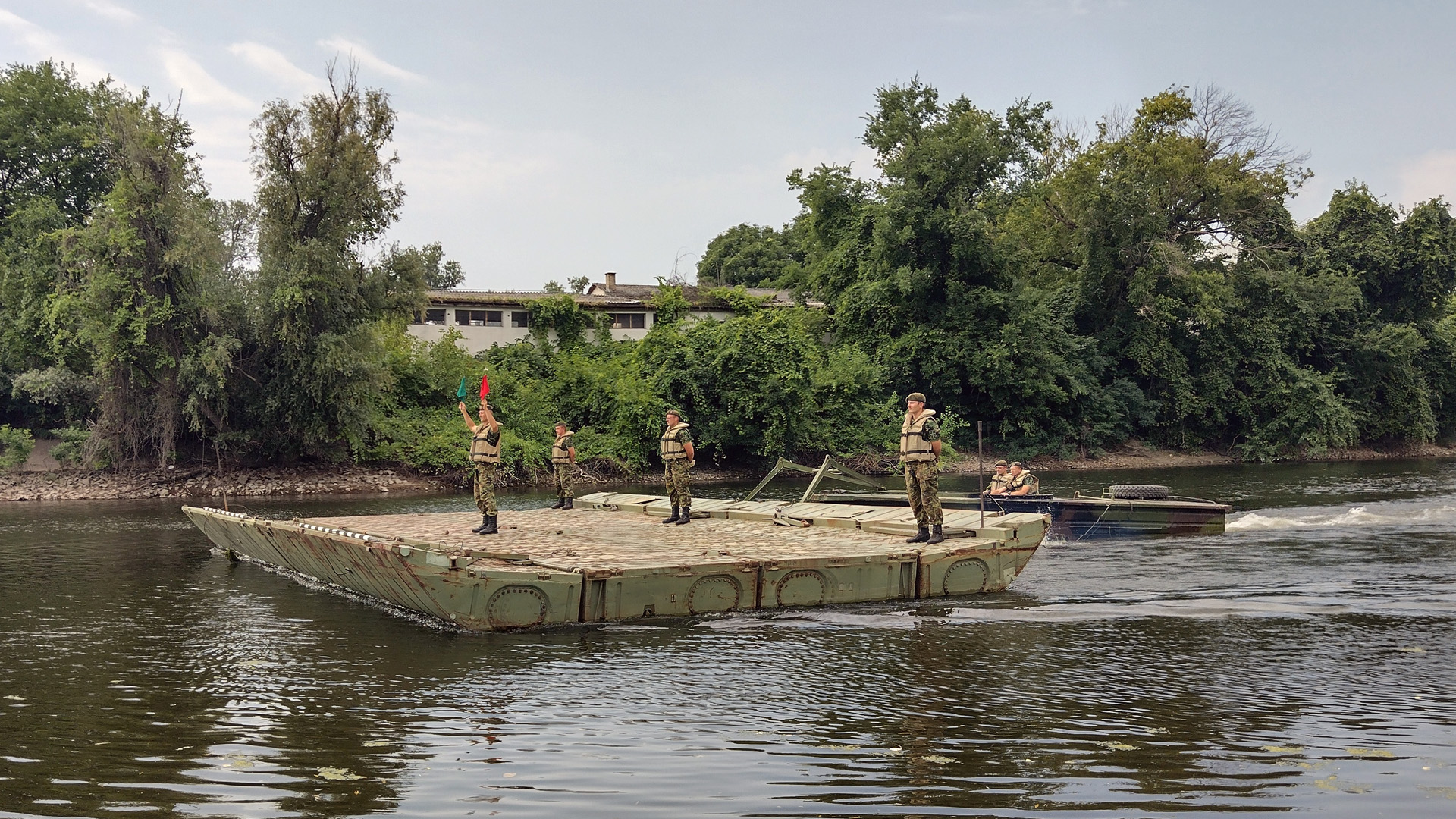 In line with the programme for soldiers on voluntary military service, the training is carried out in assembling ferries and pontoon bridges, overcoming water obstacles by means of assault boats and in basic maintenance of motor vehicles and vessels used by the unit. The goal is to get a physically fit and motivated soldier, fully trained to perform collective tasks.

In this period of the military service, the soldiers are actively involved in the life and work of the unit and the execution of daily tasks, by which they additionally upgrade their knowledge and skills that they have gained in both this unit, and the Serbian Armed Forces centres for basic and specialist training.

The soldiers of "March 2022" intake are extremely motivated and they achieve excellent results during the training, while many of them show interest in joining the ranks of the Serbian Armed Forces upon the completion of their military service as professional soldiers, which is something that they can immediately apply for.