Assignment of Officers upon Completion of General Staff Course
Today, Chief of General Staff of the Serbian Armed Forces General Milan Mojsilović talked to the officers assigned to the duties in the Serbian Armed Forces following the completion of the General Staff Course.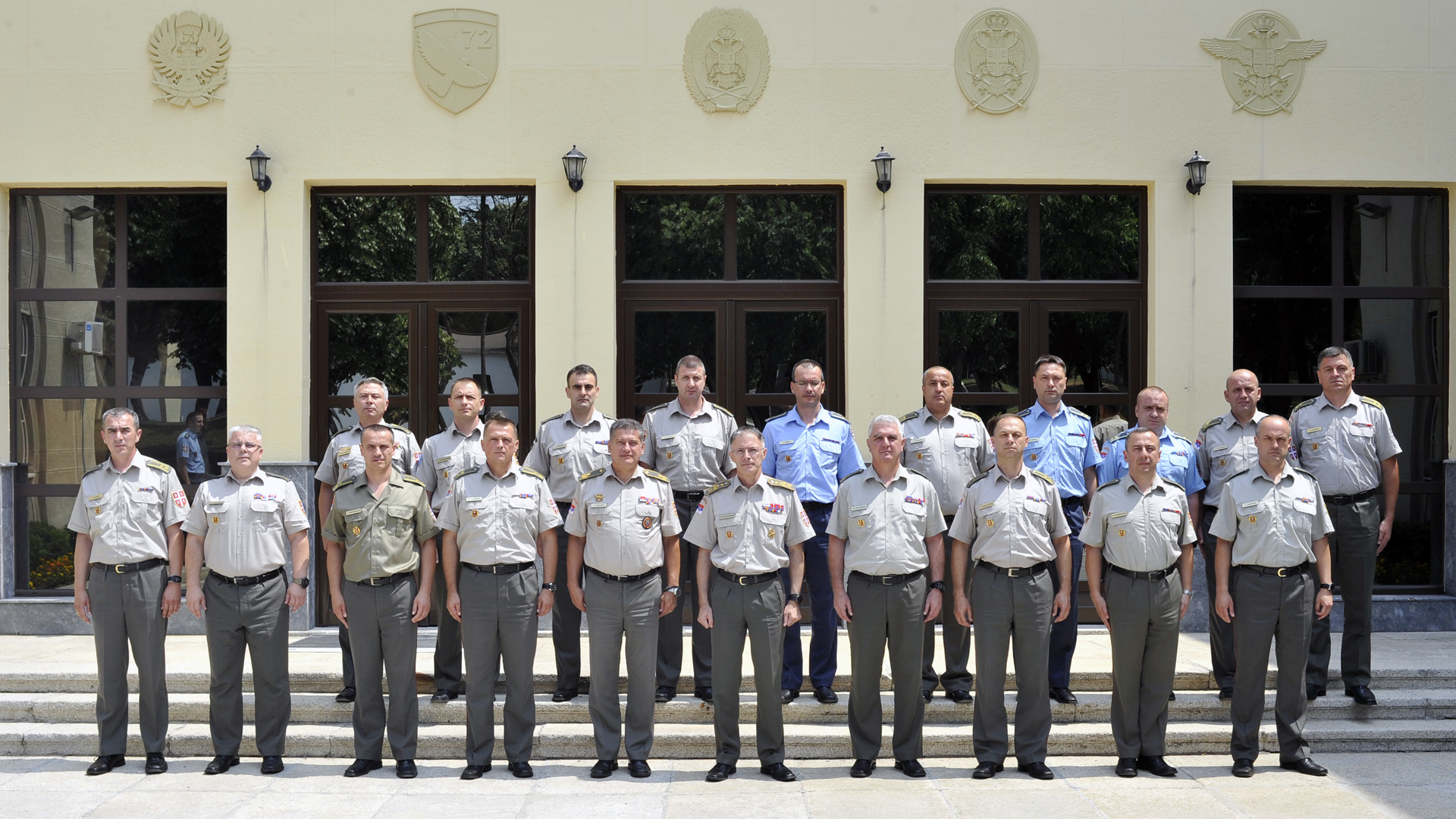 General Mojsilović informed the officers, the attenders of 65th class of the highest military professional advancement within the system of defence, about key tasks which the Serbian Armed Forces perform in this period, assessing that they will give significant contribution on their new responsible duties to the strengthening of operational and functional capabilities of the Serbian Armed Forces.

The Chief of General Staff underlined that the officers who have completed the General Staff Course are expected to apply in their work the knowledge that they have acquired in the National Defence School, and to demonstrate leaders' skills and creativity in the execution of tasks and, with their attitude to tasks, to set example for younger officers.

The General Staff Course of the National Defence School "Vojvoda Radomir Putnik" represents the third level of specific programmes of the University of Defence for professional advancement of officers, and it is carried out with the view of training officers for the highest duties in the Ministry of Defence and Serbian Armed Forces.