Visit to Norwegian Ministry of Defence
A Ministry of Defence delegation has visited the Kingdom of Norway led by Assistant Minister for Human Resources Katarina Tomašević.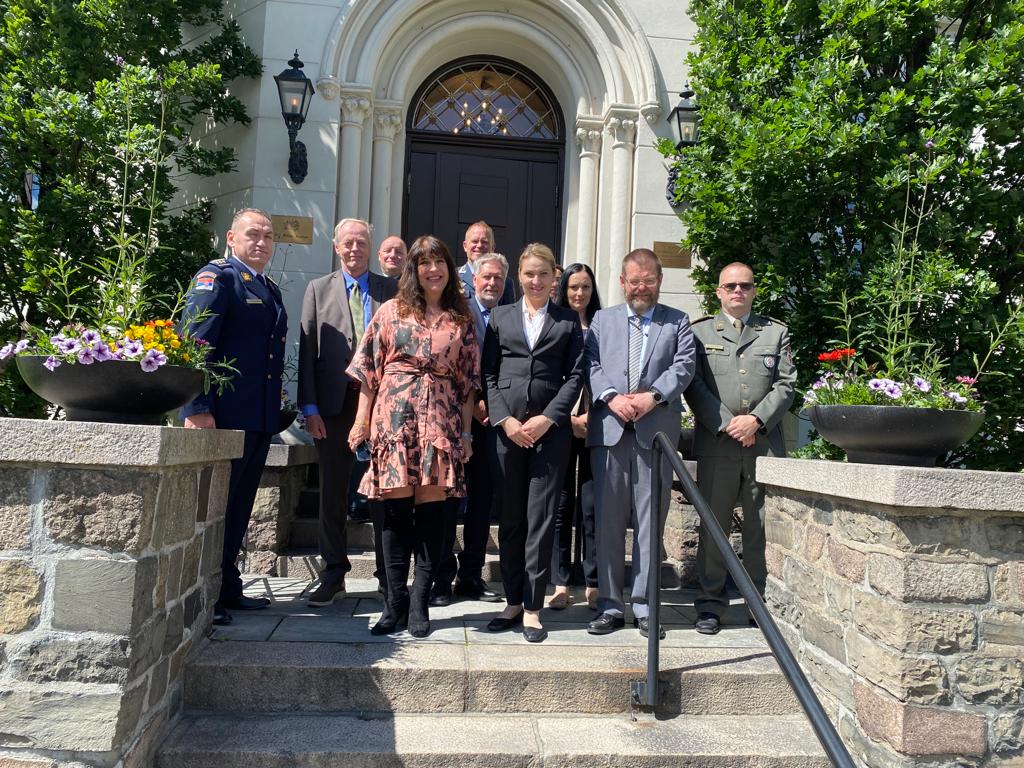 The delegation was received in Oslo by Kjersti Cristina Klæboe, Director General of the Department of Personnel Policy, Competence and Joint Legal Services, and Per Christensen, Director of the Centre for Integrity in the Defence Sector, Norwegian Ministry of Defence.

The main aim of the visit was to discuss collaboration on the project entitled "Improvement of human resources management in the Ministry of Defence and the Serbian Armed Forces".

The project, which the Norwegian side is interested in supporting, aims to improve personnel policy, strengthen integrity and professionalism through human resources management activities, from the planning, recruitment and selection process to improving the legislative framework and administrative procedures.

During the talks, the representatives of the Ministry of Defence and the Armed Forces of the Kingdom of Norway presented the human resources management framework, procedures and competencies, and they also talked about compulsory military service.