Lieutenant Colonel Dejan Stanojević laid to rest
Lieutenant Colonel Dejan Stanojević, who was killed while undertaking a regular aerial reconnaissance mission in the UN Organization Stabilization Mission in the DR Congo (MONUSCO), has been laid to rest today with full military honours in his native village of Zagužanje near Surdulica.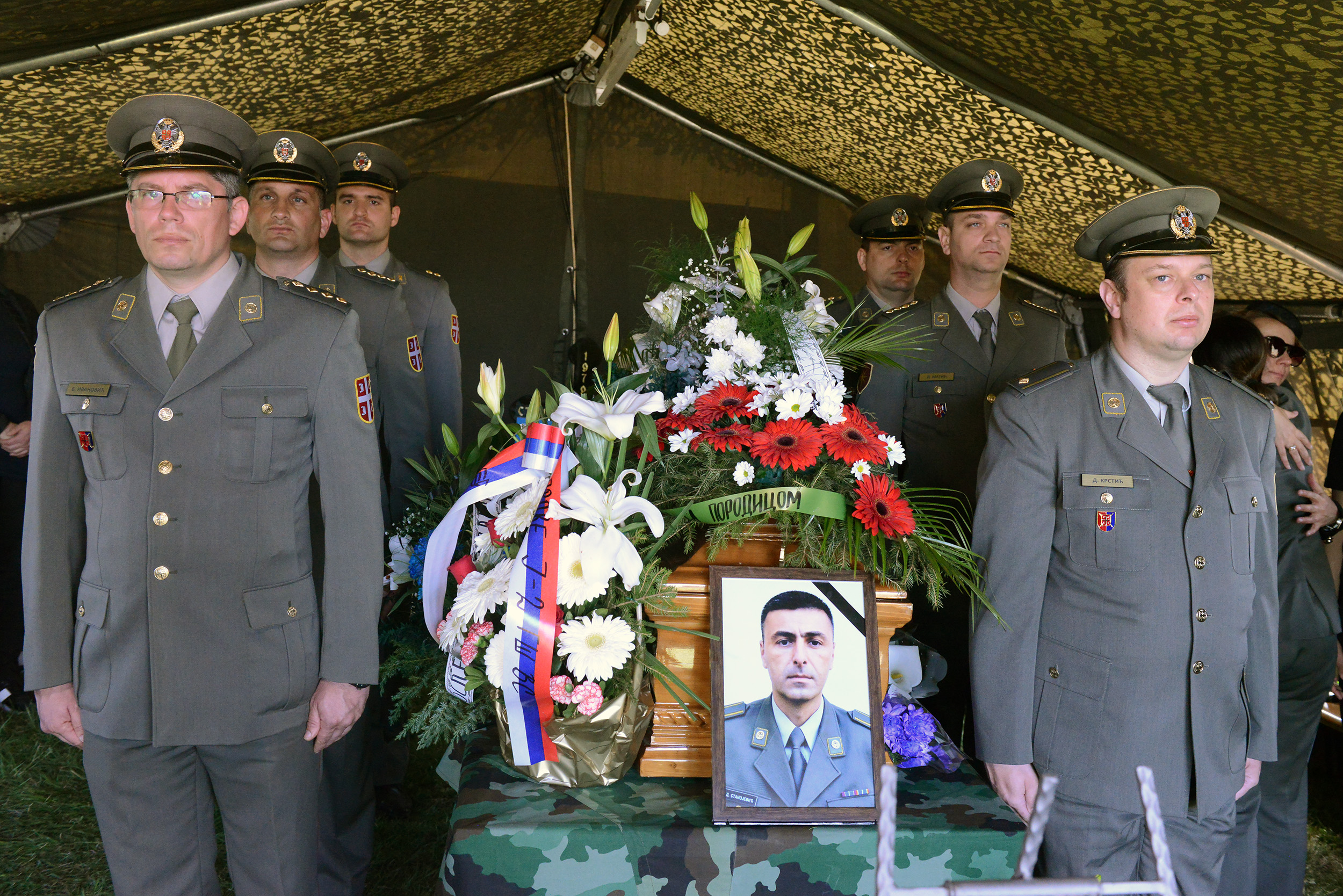 Besides family members, relatives, colleagues and friends, his funeral was attended by Chief of the Serbian Armed Forces General Staff, General Milan Mojsilović, State Secretary Aleksandar Živković, Assistant Minister for Defence Policy, Predrag Bandić, Head of the Operations Department (J-3, General Staff) Lieutenant General Želimir Glišović, Head of the Intelligence and Reconnaissance Department (J-2, General Staff), Brigadier General Miroljub Čupić, and the Fourth Army Brigade Commander, Brigadier General Novica Petrović.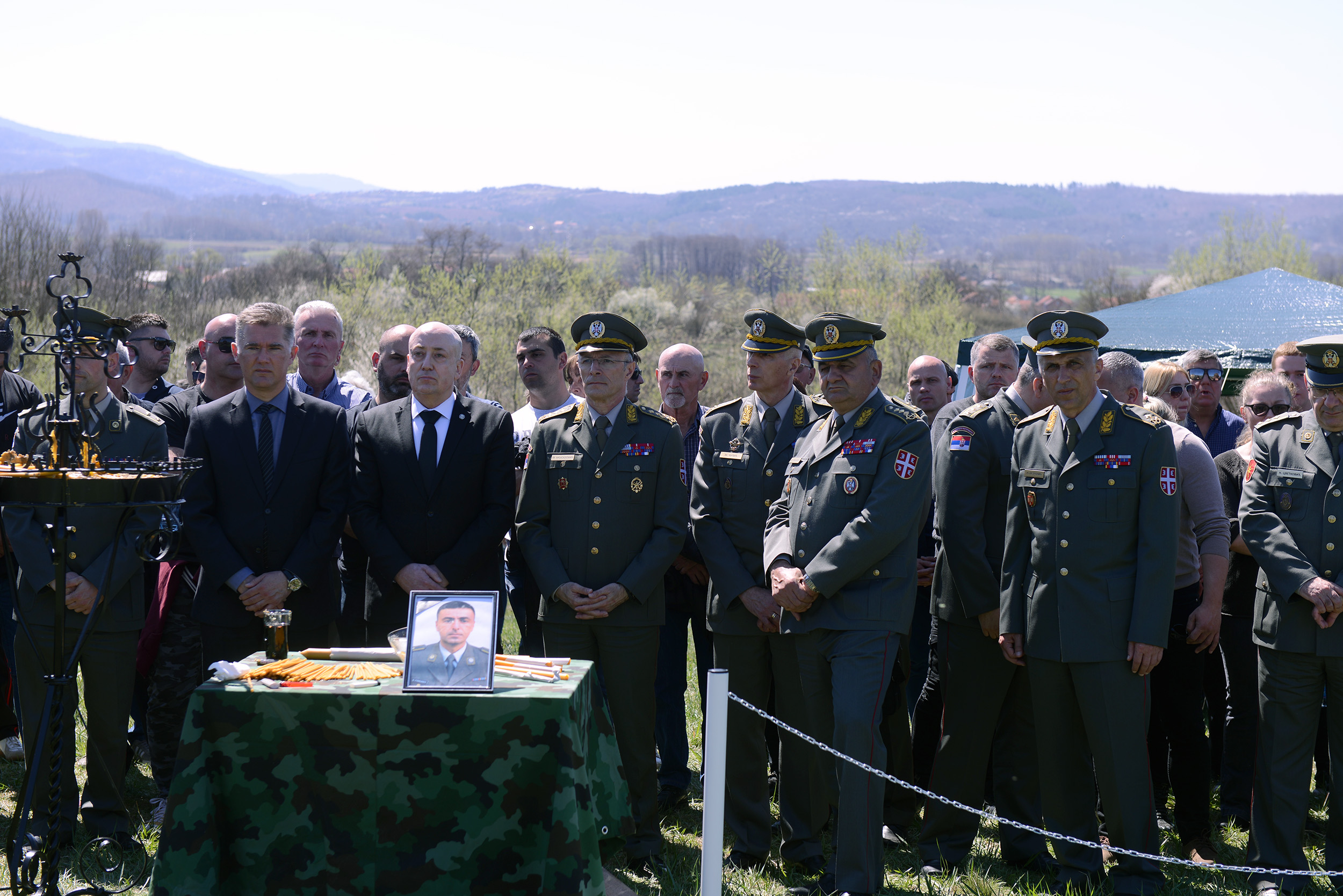 As a token of eternal gratitude of the homeland for everything that LTC Dejan Stanojević had done during his professional military career, the flag of the Republic of Serbia was presented to his wife Bojana.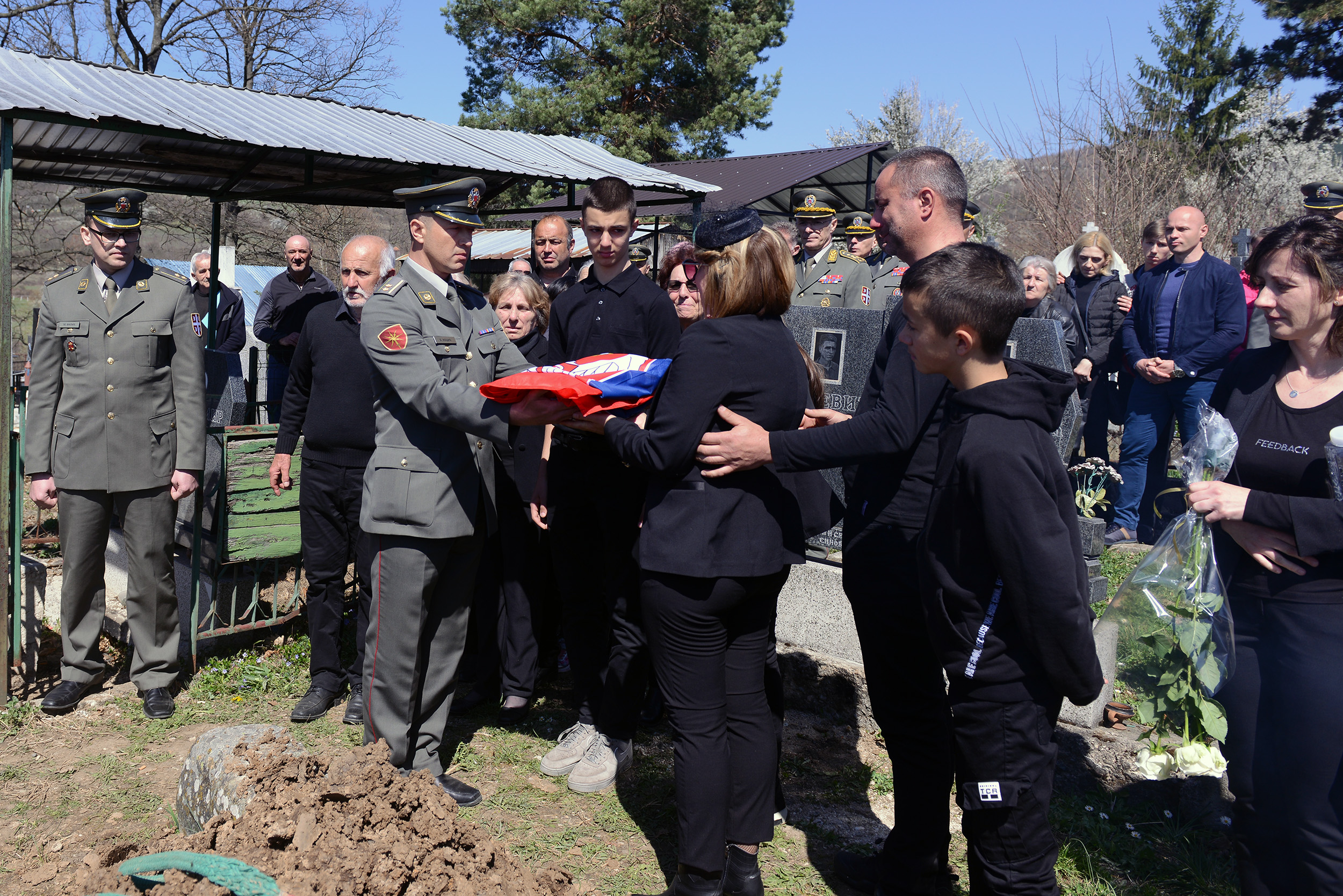 Lieutenant Colonel Dejan Stanojević was born on December 22, 1979. He served in the Serbian Armed Forces since September 28, 2002 and was awarded and commended several times in his successful military career. He is survived by his wife and two children.