Minister Stefanović announces arrival of new Noras in Serbian Armed Forces
Deputy Prime Minister and Minister of Defence Nebojša Stefanović, PhD, has visited the "Complex Combat Systems" factory in Velika Plana today. He has announced that this week, six new Nora self-propelled howitzers will be delivered to the Serbian Armed Forces, and that the factory is currently working on six new Lazar multi-role armoured vehicles and new volumes of Miloš armoured combat vehicles.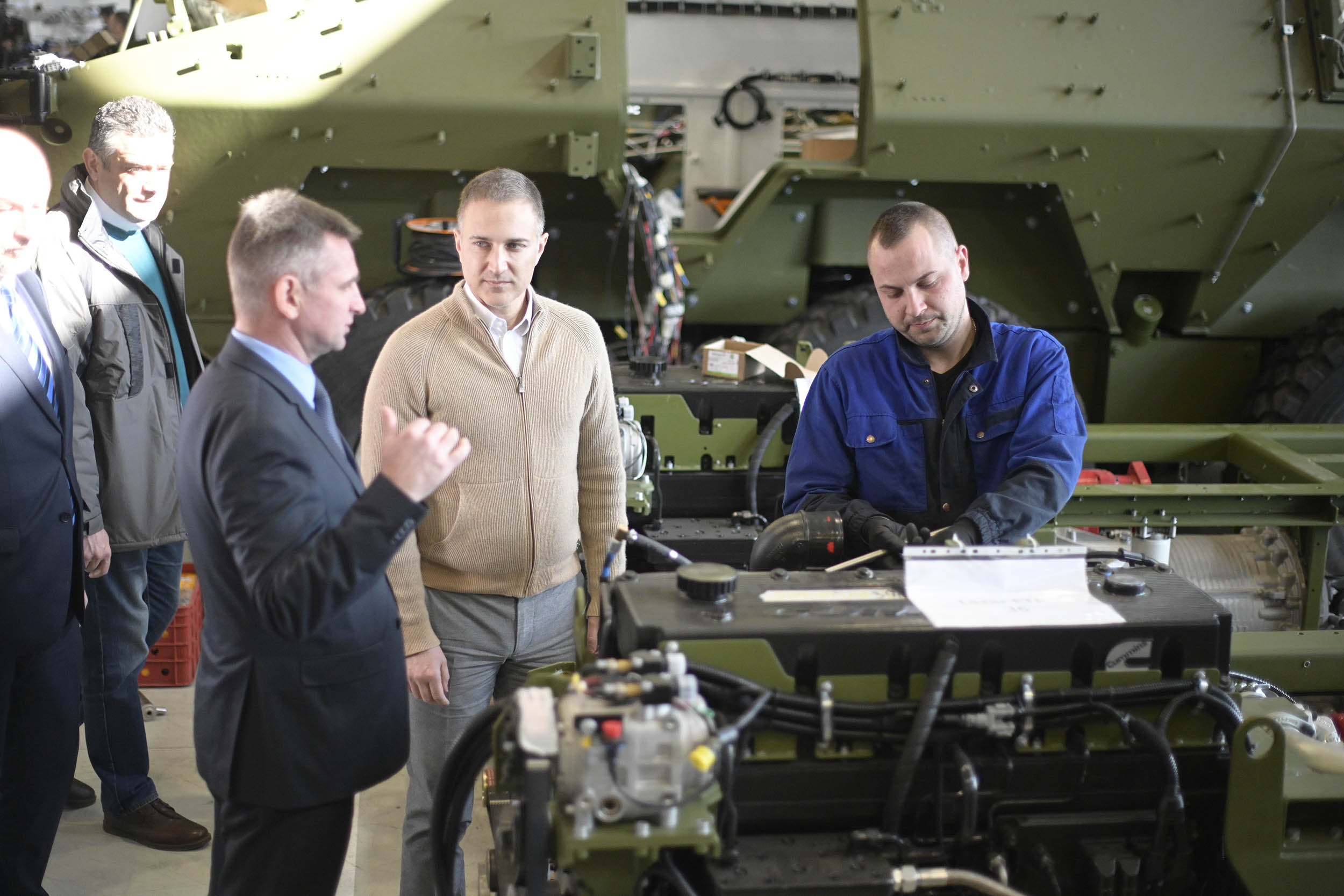 - Talks with our partners in the defence industry continue, and here you can see the impressive speed with which the Serbian Armed Forces are being armed with our domestically produced weapons. We could see here six new "NORA" howitzers, which will be delivered to our Armed Forces this week, six new "Lazars" and new volumes of "Miloš" armoured combat vehicles that are being manufactured - said Minister Stefanović, after the tour of the factory.

According to him, new volumes of complex combat systems for our units are being considered, but other development projects are also underway.

- In times like these, it is very important that our country can rely on its military industry and that the people who work there thought on time about procuring materials and everything else that was needed, so that we don't have to buy those at the highest prices now. I am glad that they also thought about the production of gun barrels, since we have a gun barrel production facility, which means that those barrels can be used for our tanks and artillery weapons in the future – Minister Stefanović said.

He thanked Jugoslav Petković, Director of Yugoimport SDPR Company, Ognjen Oliverić, Director of SDPR's "Complex Combat Systems" factory, and Nenad Miloradović, Assistant Minister for Material Resources, for their hard work.

- Thanks to their great effort, the domestic industrial production has been both impressive and efficient over the past few years. Thank you to all the workers who work here day and night, as you can see, so that our armed forces are armed and our soldiers are protected in the best possible way - said Minister Stefanović.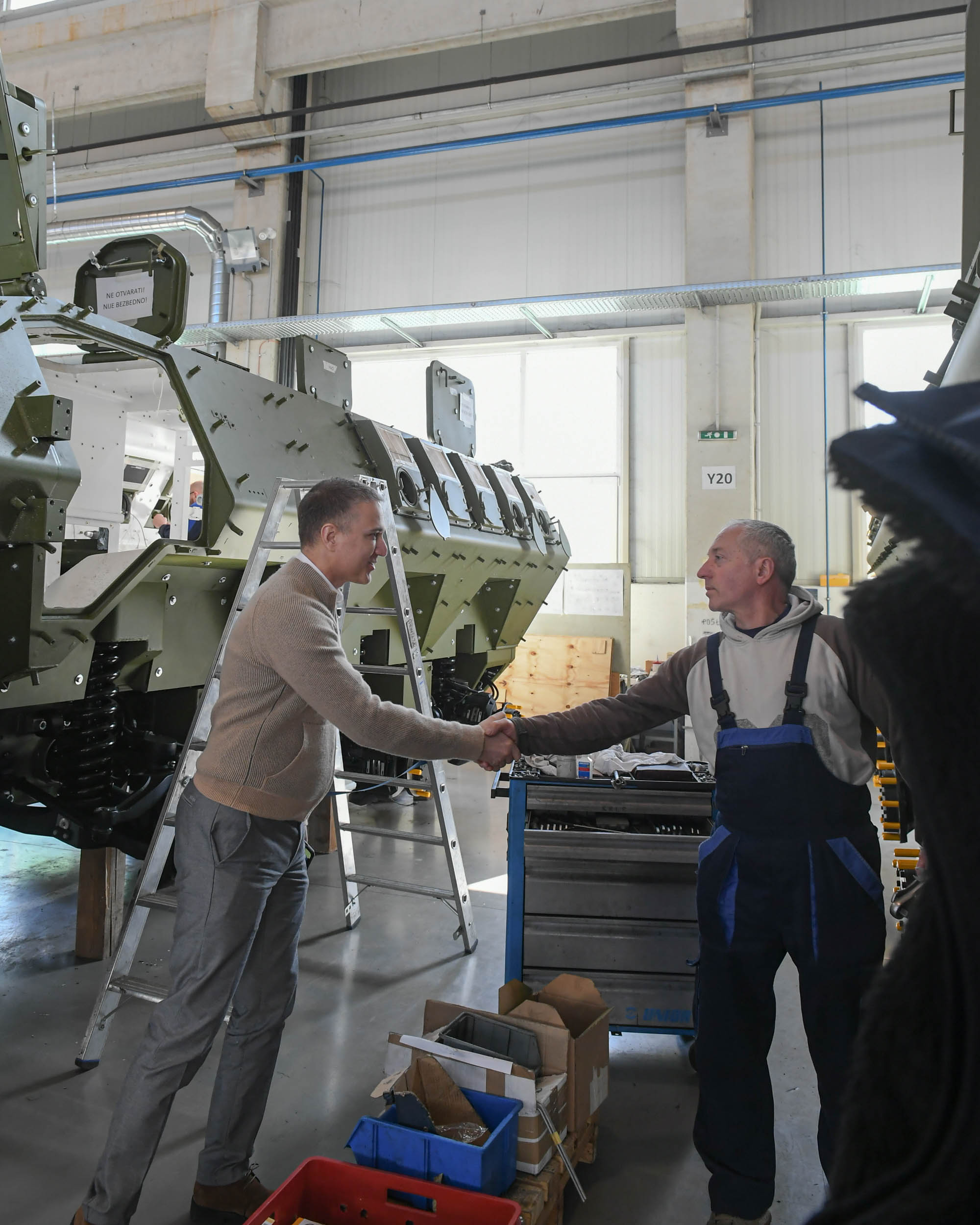 The Minister of Defence was accompanied on his visit by Assistant Minister of Defence for Material Resources Nenad Miloradović, PhD, Director of "Yugoimport SDPR" Jugoslav Petković, Director of the "Combat Complex Systems" factory Ognjen Oliverić and Head of the Defence Minister's Office Colonel Stevan Kotarlić.