Training of Soldiers in Serbian Armed Forces Guard
Soldiers of "September 2021" intake, who have been assigned to the Guard for the second phase of their voluntary military service, are undergoing training for the execution of collective tasks of the unit in the barracks "Dedinje" in Belgrade.

After having successfully overcome all elements of individual training conducted in centres of the Training Command, in this period, the soldiers have the opportunity to acquire diverse knowledge and get familiarised with specific tasks executed by this elite unite of the Serbian Armed Forces.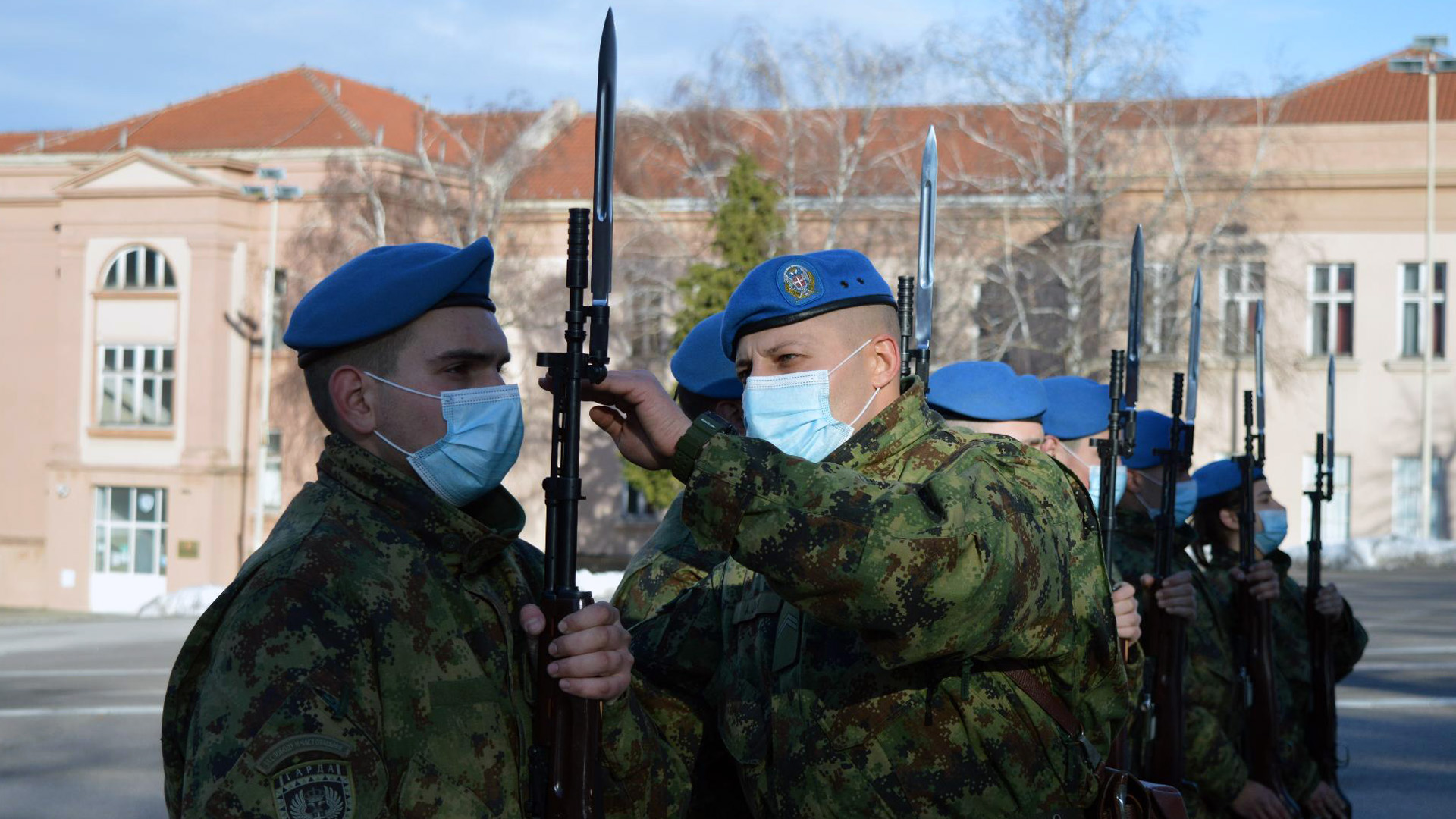 In the Guard, the soldiers are trained in realisation of tasks of giving military honours, execution of security service for facilities and individuals, handling different light weapons and in the use of telecommunication assets, all in line with the specialities they were recruited for, with the focus on supreme drill that has to be a characteristic of every member of the Guard.

Once they complete the voluntary military service, the soldiers will be offered the opportunity of employment in the Serbian Armed Forces, and the majority will apply for the service in the Guard, where they will as professional soldier perform responsible duties of the realisation of protocol state activities and providing security to the facilities of vital importance for the Republic of Serbia.