Meeting between Minister Stefanović and German State Secretary Silberhorn
Deputy Prime Minister and Minister of Defence, Nebojša Stefanović, PhD, met today with the Parliamentary State Secretary at the Federal Ministry of Defence of Germany, Thomas Silberhorn.

Stefanović and Silberhorn stated that the relations between Serbia and Germany are characterized by intensive cooperation in all fields and a close high-level dialogue, as well as mutual aspirations towards further improvement.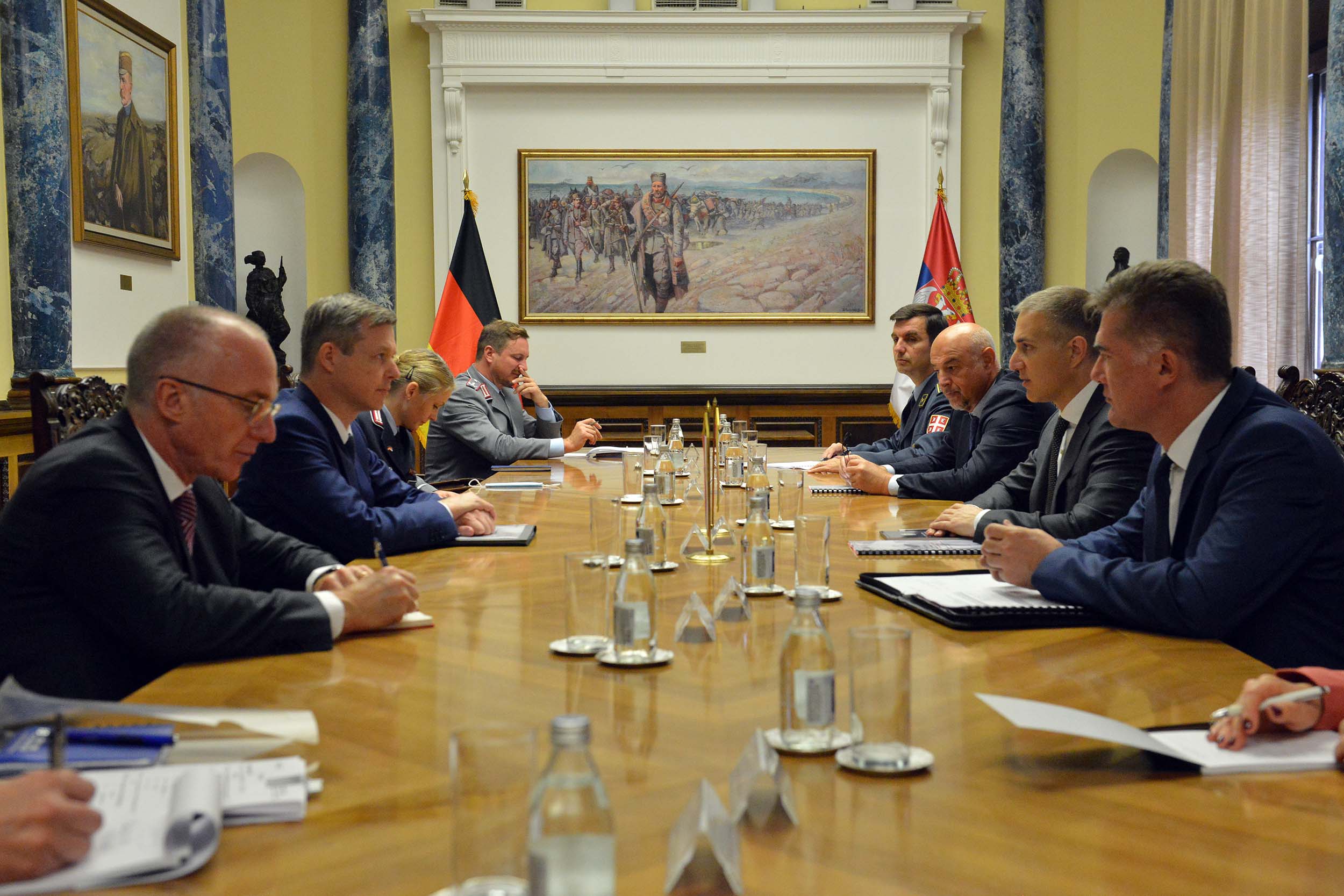 Minister Stefanović said that the defence cooperation is developed, substantial and diverse, and conveyed our commitment to developing and intensifying it further in areas of mutual interest. The Parliamentary State Secretary confirmed Germany's readiness to intensify defence cooperation.

In his conversation with Silberhorn, Minister Stefanović said that although Serbia and Germany have different views on the so-called Kosovo's unilateral declaration of independence, he wants to emphasize that the security situation in our southern province does not allow reducing the number of KFOR troops.

The Minister also said that the ongoing unilateral and extremely irresponsible moves by the temporary Pristina institutions are absolutely unacceptable, cause harm to the Brussels dialogue and contribute to the destabilization of the entire region.

State Secretary Silberhorn emphasized the importance of continuing the Belgrade-Pristina dialogue for stabilizing the situation in the region.