Meeting between Minister Stefanović and Ambassador of Russian Federation Kharchenko
Deputy Prime Minister and Minister of Defence, Nebojša Stefanović, PhD, met today with the Ambassador of the Russian Federation to Serbia, Alexander Botsan-Kharchenko, with whom he discussed defence cooperation between our two countries.

According to the Minister of Defence, defence cooperation between Serbia and the Russian Federation is extremely good, and the fact that Serbia was one of the 11 countries co-organizing the International Army Games this year, hosting the "Guardian of Order" contest, is particularly significant.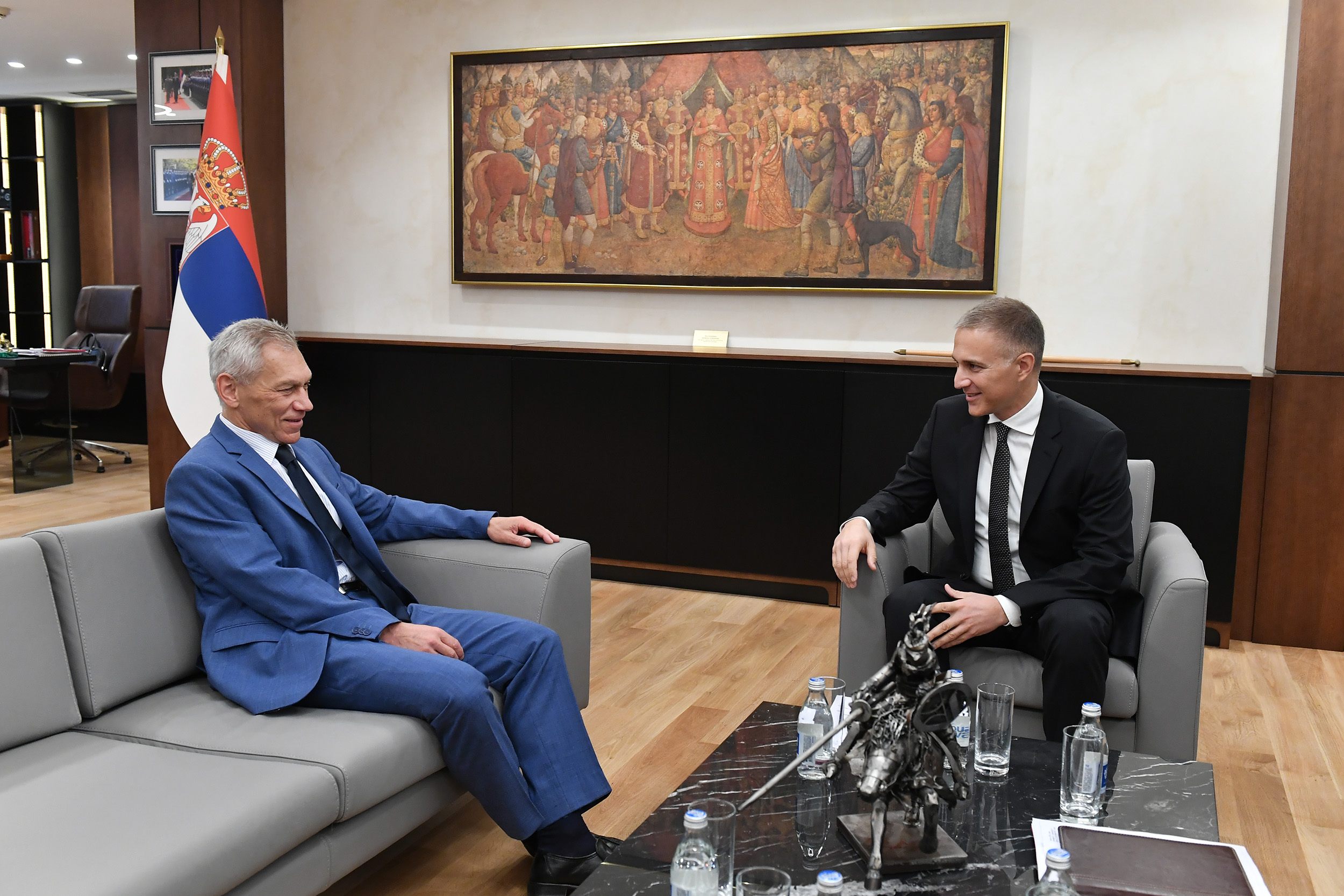 He expressed satisfaction with the continued military-technical cooperation between the two countries and also invited Russian representatives to participate in the upcoming arms and military equipment fair "Partner 2021", which is to be held in Belgrade in October.

Minister Stefanović also expressed gratitude for the firm and consistent support that the Russian Federation provides to Serbia in preserving territorial integrity and sovereignty, especially at this time of crisis that the Serbian population is experiencing in Kosovo and Metohija. According to him, the current situation, with Pristina violating the right to freedom of movement by imposing new unilateral measures, is a continuation of the Brussels Agreement violation.

He says that the Ministry of Defence and the Serbian Armed Forces follow the policy of President Aleksandar Vučić that Serbia should be a factor of stability in this part of Europe, but not allow the security of Serbs living in our southern province to be compromised.