Minister Stefanović hands over 22 employment contracts
At today's ceremony held at the old General Staff, Deputy Prime Minister and Minister of Defence, Nebojša Stefanović, PhD, handed over employment contracts to 22 persons who will take up employment with the Personnel and the Defence Obligations Departments, Human Resources Sector. On this occasion, Minister Stefanović announced that members of the Ministry of Defence and the Serbian Armed Forces will soon receive another salary increase, the third this year.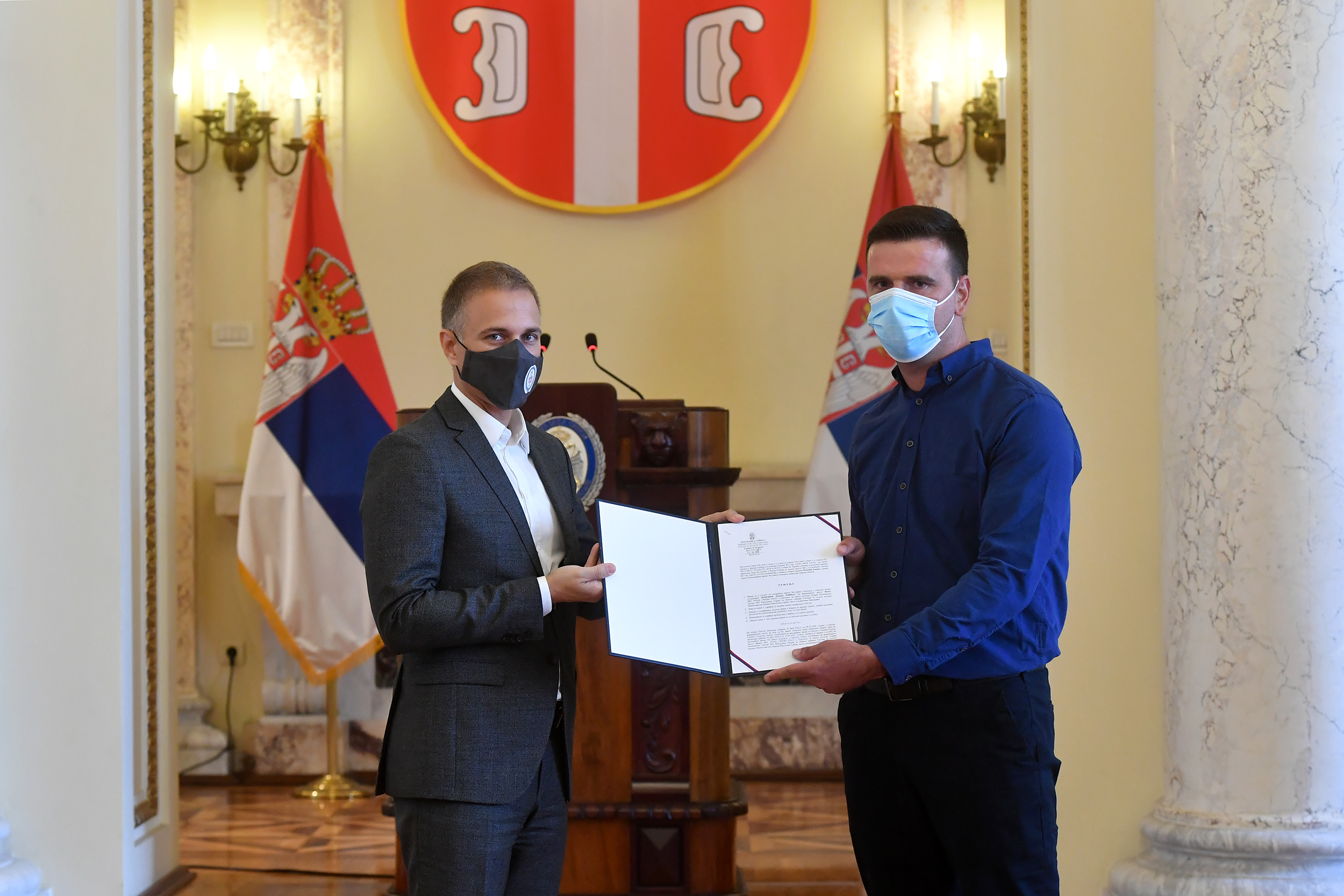 At the very beginning, Stefanović said that this is a great day for the Ministry of Defence because the sector in charge of the most important thing in the defence system, the people, has received reinforcements.

- Dedication, morals, strength, patriotism, love for Serbia have always characterised the Serbian soldier. And when you come to the Human Resources Sector, you know that you have come to the right place, because the people who are in charge of taking care of our soldiers work there - said Minister Stefanović.

This is important staff reinforcement, he added, especially since we are considering the reintroduction of compulsory military service, for which we must be ready.

- There is a public debate on this issue and we know that, if we decide to reintroduce it, it cannot be done overnight. That is why we need to be fully prepared and all the people working in the Human Resources Sector will have their hands full. We must prepare our system to receive a large number of young people to our barracks in the future. It is not an easy process. In addition to recruitment, medical examinations, registration, we also need to take care of these people. It is not easy at all, but it is a beautiful, noble job, that gives you the feeling that you are doing something good for your country - said Minister Stefanović.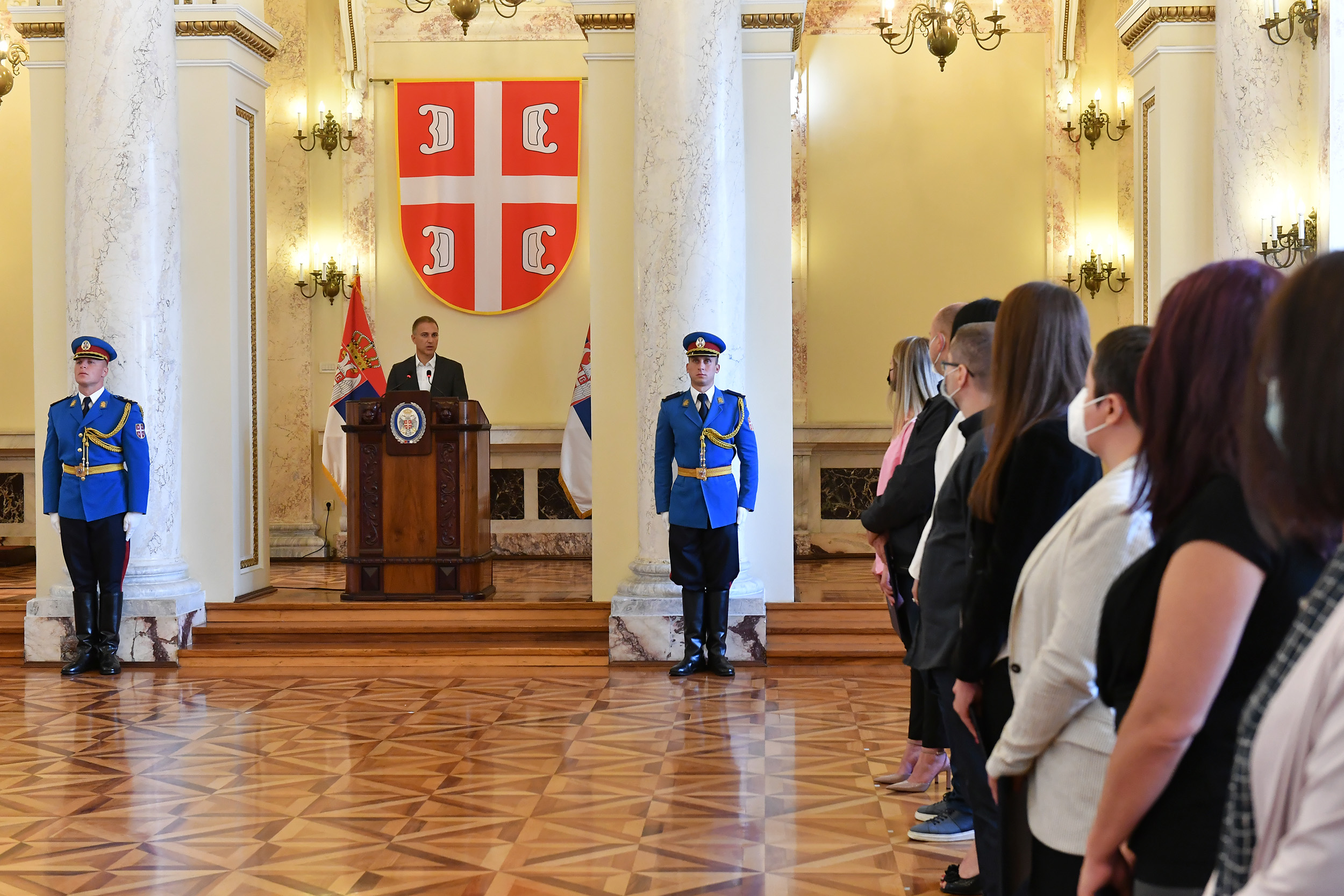 The Minister of Defence thanked the newly hired employees for deciding to join the Ministry of Defence and the Serbian Armed Forces, saying that this is the most honourable profession today.

- We are trying to increase our service members' salaries, to enable them to buy apartments on favourable terms and to improve their working conditions, and thus show them that the state, government and this ministry care about the personnel. The efforts made in this regard over the last few years are really yielding results. We expect our members to receive another salary increase soon. This will be the third salary increase in one year. That is an important thing and a substantial increase at this moment - said Stefanović.

He also referred to the times when dismissals were commonplace in the Ministry of Defence, and personnel were decimated overnight.

- In some organizational units of the defence system, people were dismissed daily, the number of employees dropped from two or three thousand people to 300 or 400, and then the remaining staff did all the work that had once been done by three thousand. Fortunately, we are moving in a completely different direction today, we are hiring good people, true professionals. I really think you are all that. That is why I ask you to be dedicated to working for our ministry and our country, because your work will greatly influence the future of our ministry. I hope that we will welcome new generations of soldiers together and that you will be proud of what we are doing together for Serbia - said Minister Stefanović.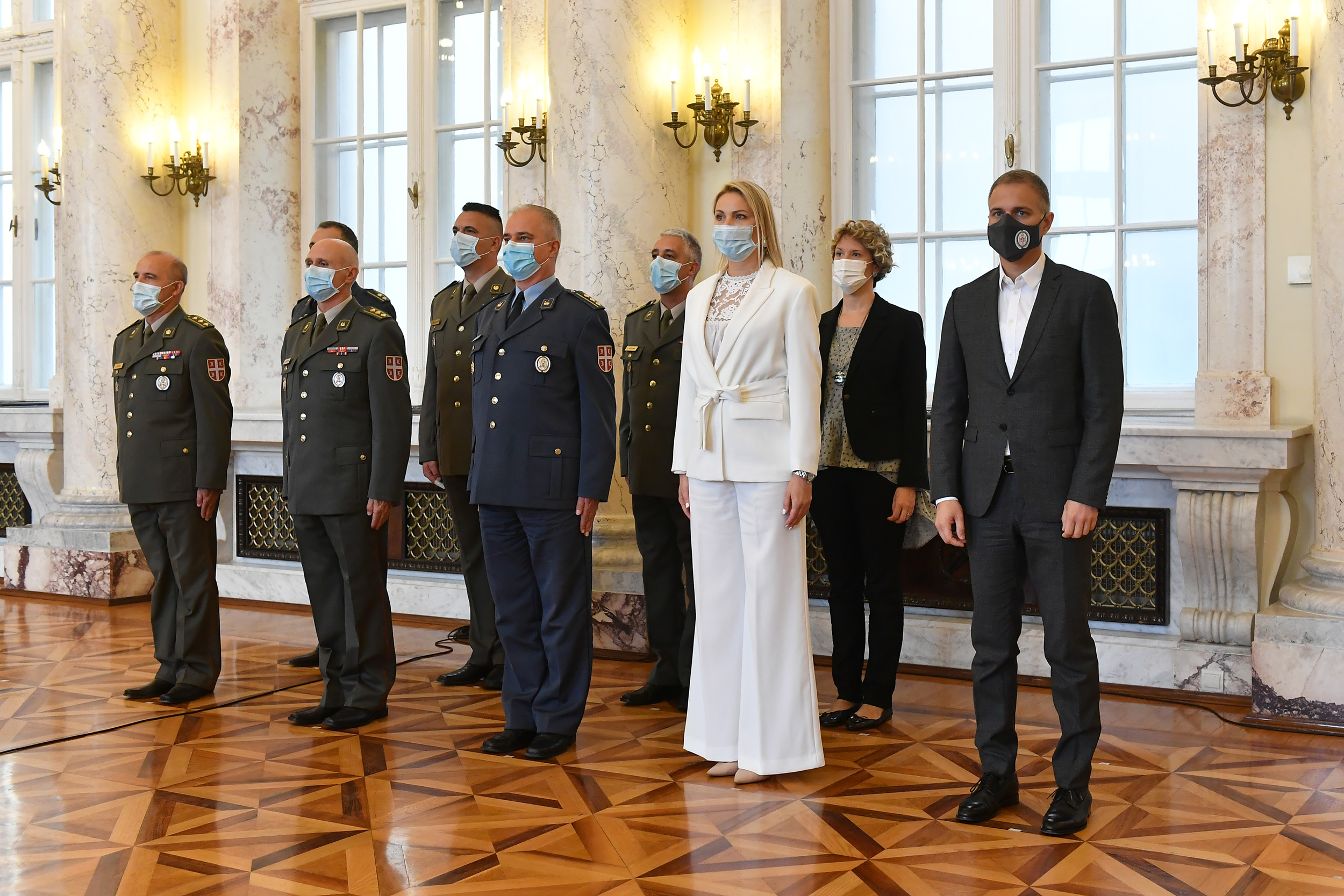 Law graduate Miljana Vučetić says that the job with the Defence Obligations Department will be her first work experience.

- I am glad that the Minister of Defence has given us permanent employment contracts and that we are getting our first jobs in such an institution, as well as a great opportunity for advancement. I think I will do fine and fit in with the team and I can't wait to start working - Miljana Vučetić read.

Tamara Živanović, a graduate psychologist, is one of the newly hired employees.

- I got a job in the Human Resources Department. That means a lot to me, given that I have recently graduated and that I still have no experience in my profession. It is very important for me as a beginner to have the chance to work in a large system, where I will be able to train and advance, alongside my colleagues. It is an honour for me to work in the Ministry of Defence - Tamara Živanović said.

Assistant Minister for Human Resources Katarina Tomašević, who attended today's ceremony, welcomed the new employees to the Ministry of Defence.