Counterterrorist Exercise of the Army Military Police Units
The Army Military Police units are executing a counterterrorist exercise and intensive tactical practicing on the training area "Međa" near Leskovac.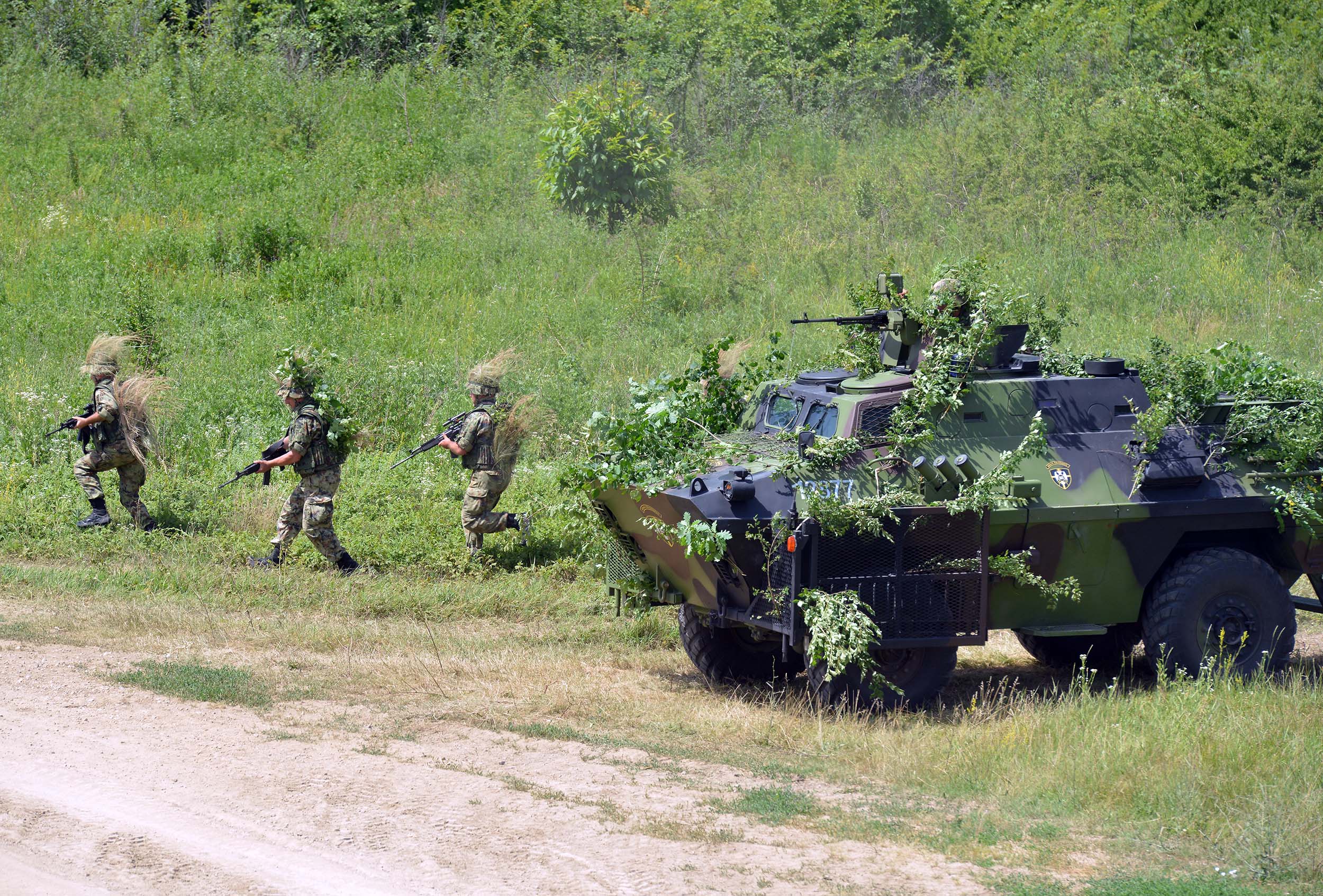 During the exercise, they will play out the tactics, techniques and procedures employed to block and destroy a terrorist group, from gaining intelligence to successful execution of the task with the use of life force and special military police vehicles.

The advance in attack against a terrorist group, engagement of sniper teams and combat vehicles, terrain search, prevention of terrorists' escape, and neutralising terrorist groups in fortified structures are just elements of the exercise segments executed by the military police.

By participating in the exercise, the members enhance the capabilities of the Army Military Police units for the realisation of the most diverse military police tasks and for providing the response to potential challenges, risks and threats to security in all terrain, weather and combat conditions.

The exercise activities on the training area "Međa" are a part of the Joint live firing tactical exercise "Momentary Strike 2021", conducted on eight locations all over Serbia by the Army units in coordination with the Air Force and Air Defence, 72nd Special Operations Brigade and 63rd Parachute Brigade.