Serbian Armed Forces receive 30 T-72MS tanks and 30 BRDM-2MS armoured reconnaissance vehicles
Deputy Prime Minister and Minister of Defence Nebojša Stefanović, PhD, and Chief of the Serbian Armed Forces General Staff General Milan Mojsilović attended today the handover of T-72MS tanks and BRDM-2MS armoured reconnaissance vehicles donated to Serbia by the Russian Federation at the "Mija Stanimirović" barracks in Niš.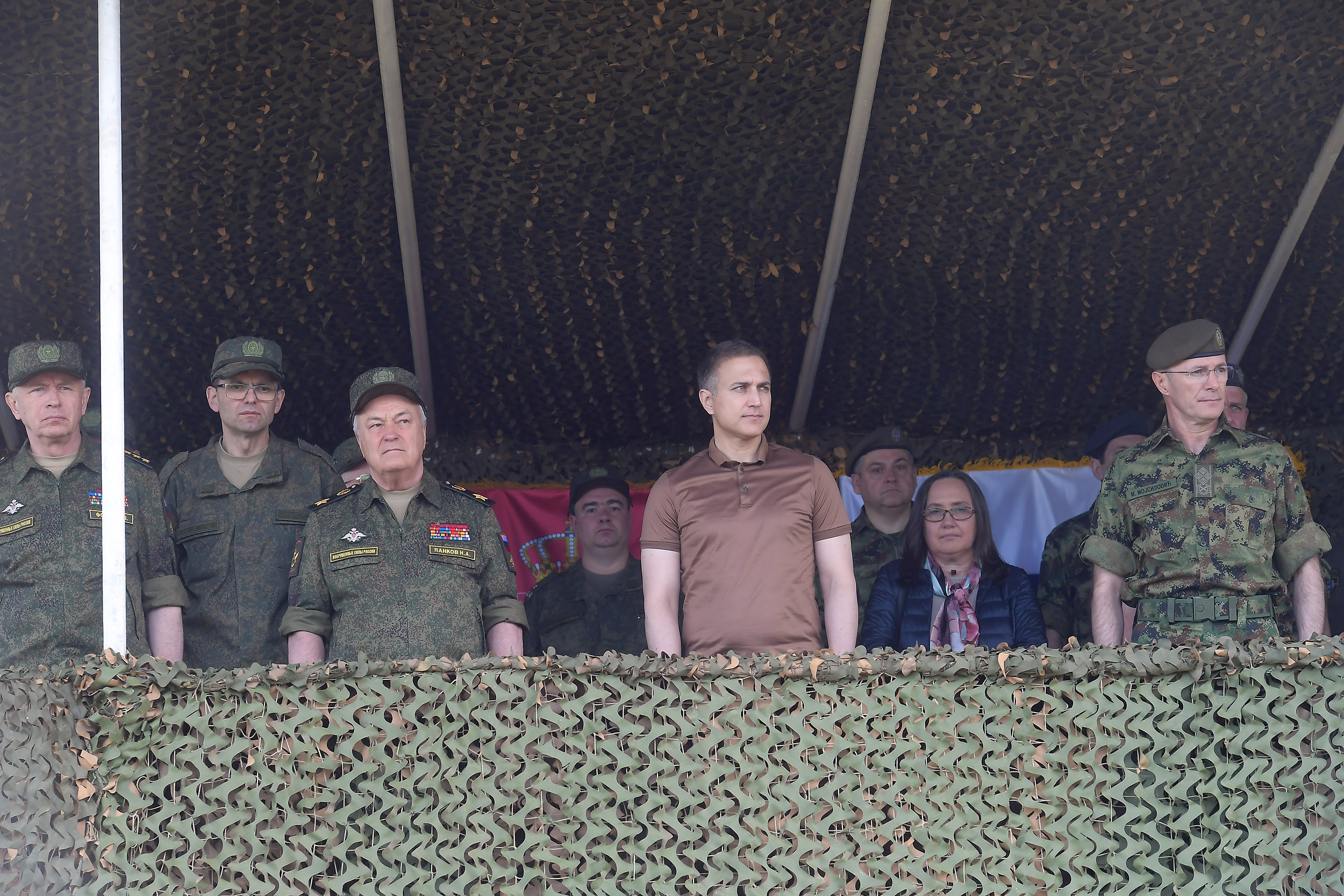 The ceremony was also attended by the State Secretary and Deputy Minister of Defence of the Russian Federation, Army General Nikolai Pankov and Deputy Minister of Defence Colonel General Alexander Fomin, as well as the Ambassador of the Russian Federation Alexander Botsan-Kharchenko.

- It is a donation from the Russian Federation to the Serbian Armed Forces worth about 75 million euros, and it includes 30 BRDM-2MS armoured personnel carriers and 30 modernized T-72 MS tanks, based on an agreement reached in Sochi by presidents Vučić and Putin. We are deeply grateful to the Russian Federation, because this is a powerful reinforcement for the Serbian Armed Forces - said Minister Stefanović after the handover.

He noted that the first part of this donation, 11 T-72 tanks and 10 armoured personnel carriers, had also been presented in Niš in November.

- Today, when the tank and the BRDM-2MS battalions have been completed, we present these weapons, which will be handed over to the Army, and which will significantly improve our operational capabilities, as you could hear from General Mojsilović - Minister Stefanović pointed out.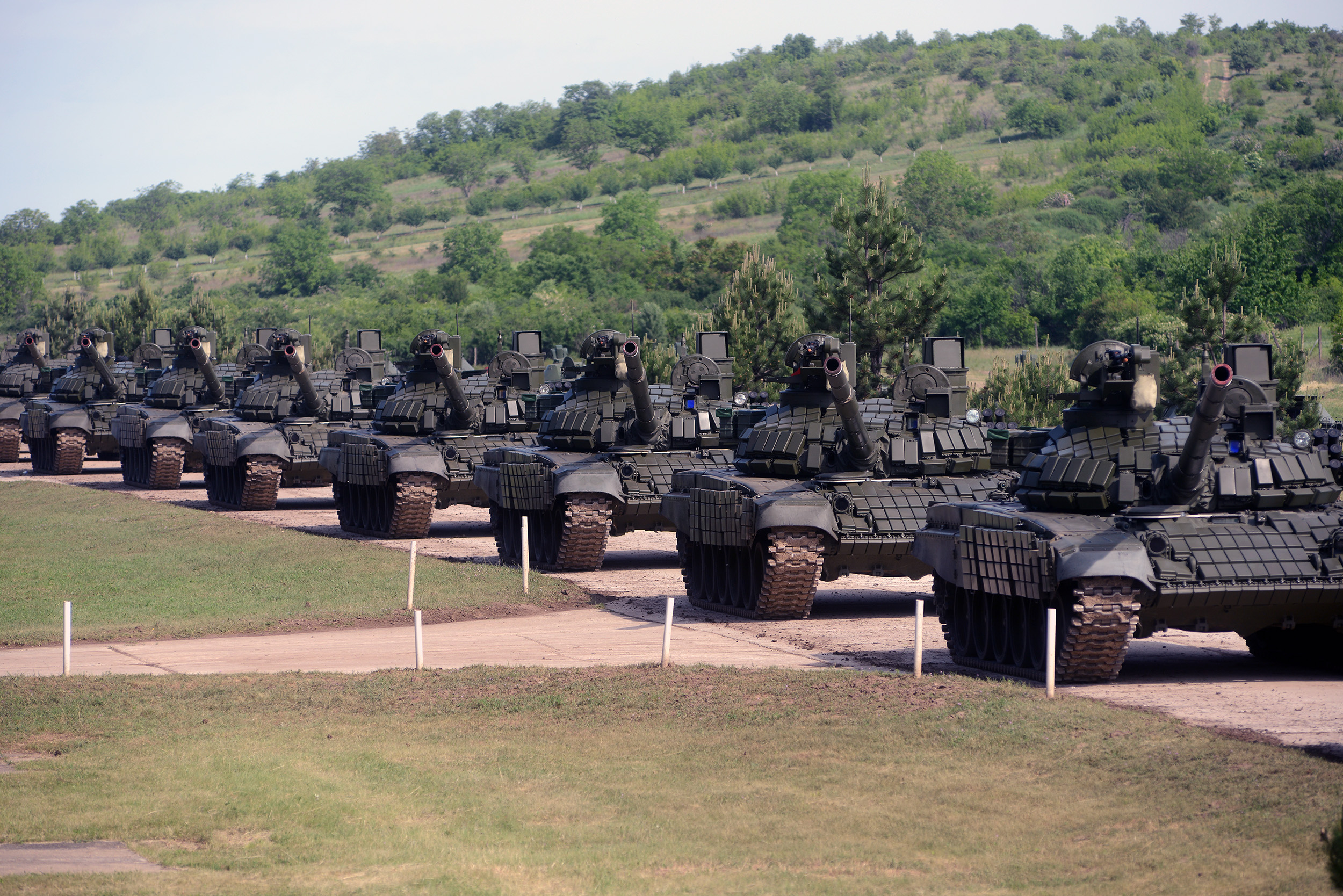 Minister Stefanović pointed out that those were modern vehicles, among the best ones in this part of the world.

- These are currently the best combat means in the Army that will provide better protection to soldiers and make our Army efficient in protecting our country and preserving our peace and stability - said the Minister.

According to him, there is no stability, peace and security without strong armed forces.

- Serbia can only be strong with strong armed forces. I would like to thank once again General Mojsilović and General Simović, but also all the officers, who have worked hard over the past years to ensure that our armed forces are well equipped and our soldiers trained, because the greatest strength of an army lies in its personnel. They have made great efforts to prepare those soldiers, to train them, so today we have crews that are ready for these new combat means - Minister Stefanović emphasized.

He is also satisfied with the fact that cooperation between the Russian Federation and the Republic of Serbia continues and develops at a good pace.

- Today, you will also have the opportunity to see our special forces' joint counter-terrorist action at the Orešac range. Russian paratroopers and members of the 72nd Special Brigade will conduct the final exercise, demonstrating their competence and equipment - Minister Stefanović pointed out.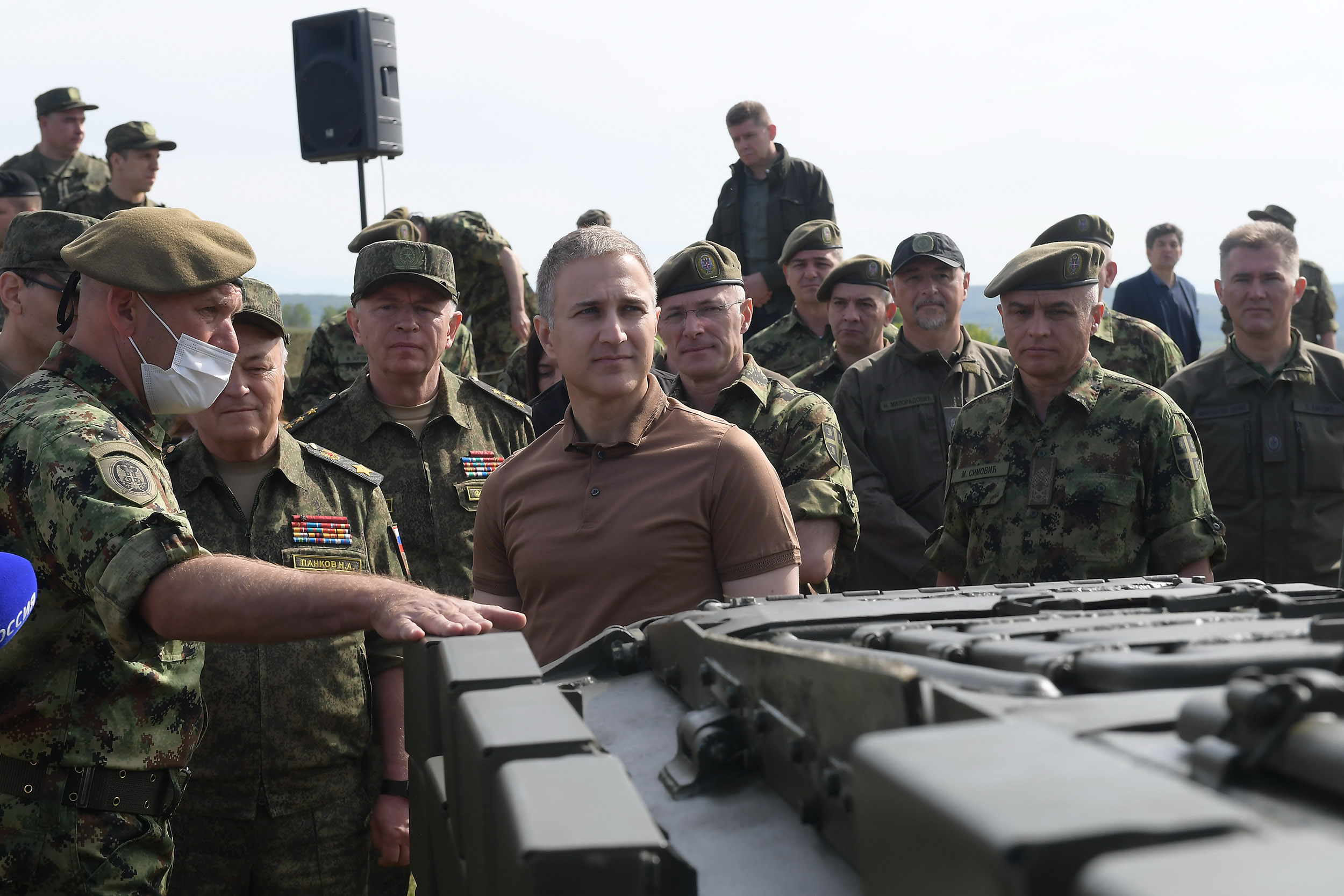 The Minister of Defence thanked our Russian friends and Minister Shoigu for sending their special forces here and providing us with an opportunity to practice tactics and techniques in the most serious way.

- We want to cooperate with everyone and learn from the best, which the Russian Special Forces and members of Russian units certainly are - Minister Stefanović pointed out.

He also thanked Ambassador Botsan-Kharchenko for his great support over the past years.

- I expect that we will continue equipping the armed forces. I want us to work even harder and surprise you every year with new achievements of our armed forces, new armament they have procured and new capabilities they have acquired - concluded Minister Stefanović.

According to Ambassador Botsan-Kharchenko, today's event shows and proves once again that cooperation between the two countries, especially the military-technical one, is active and has a future.

- Close military-technical cooperation based on the agreement between our presidents is very important and in itself creates a good and solid foundation for comprehensive cooperation between Russia and Serbia - said Ambassador Botsan-Kharchenko, adding that military and military-technical cooperation between Serbia and Russia is in compliance with international agreements and norms, and contributes to stability in the region.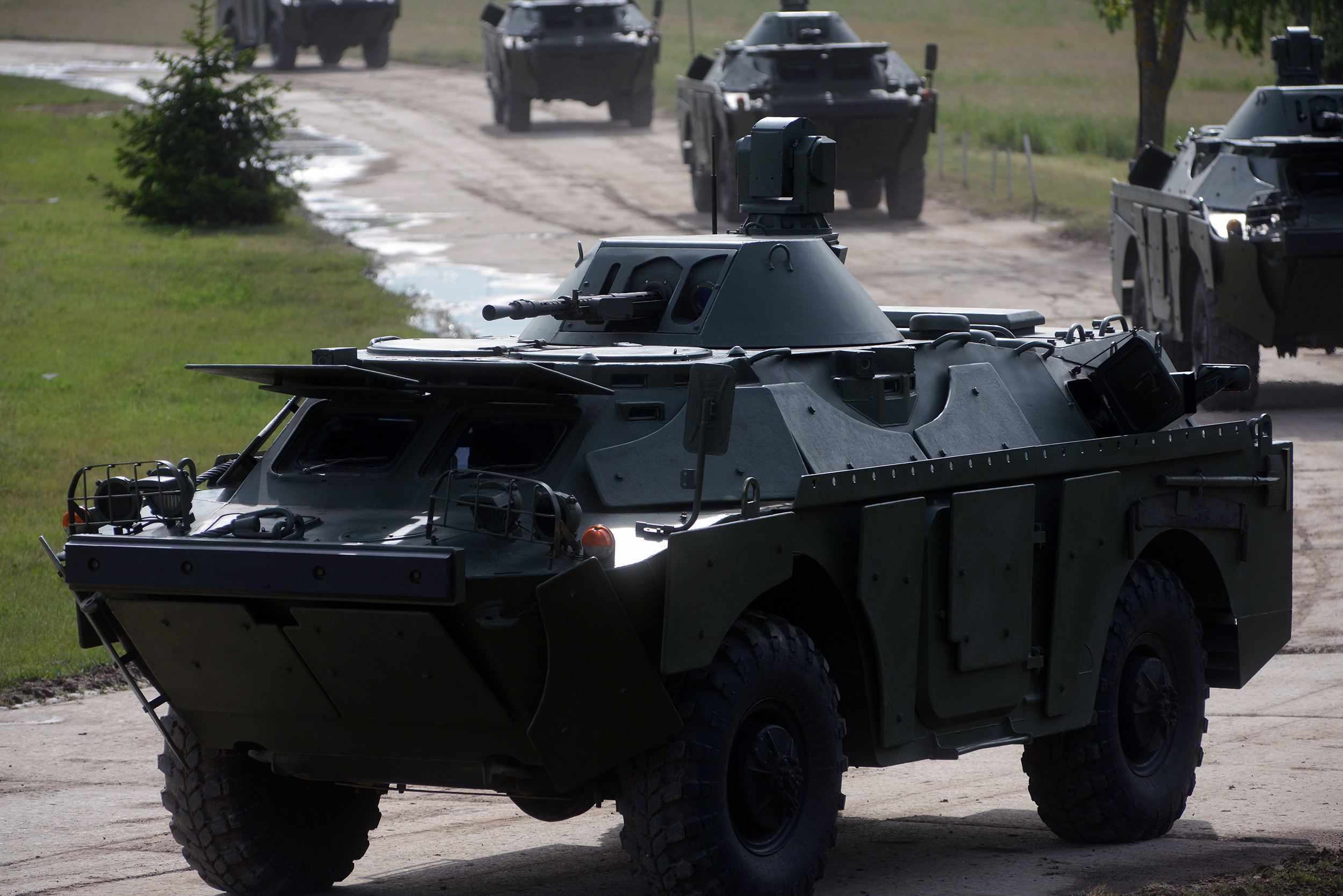 He said that Russia would contribute to strengthening Serbia's sovereignty, integrity and defence capabilities as well as its neutral status, adding that "neutral status must protect itself."

- Neutral status enables Serbia to develop military and military-technical cooperation with all the countries where Serbia has its own interest - Ambassador Botsan-Kharchenko emphasized.

At today's handover ceremony, General Fomin symbolically handed General Mojsilović the key to the tank. General Fomin pointed out that today's event was another successful step in strengthening the Russian-Serbian military-technical cooperation. He emphasized that the donated vehicles met all modern standards and that they would strengthen the Serbian Armed Forces' combat potential and help preserve the country's national sovereignty and territorial integrity.

General Mojsilović thanked the Russian Federation and all those who had participated in the process of equipping the tank and armoured reconnaissance battalions with combat means produced by the Russian Federation. According to General Mojsilović, this military-technical cooperation has resulted in the Serbian Armed Forces being stronger by 30 T-72MS tanks and 30 BRDM-2MS armoured combat vehicles, and the results of our strong partnership and good military cooperation are visible in the field today.

- The purpose of the combat means that we can see today, and that we are introducing into the armament of the Serbian Armed Forces, will be to increase the overall capacity and operational capabilities of the Serbian Armed Forces as a whole - concluded General Mojsilović.

The T-72MS tank is an upgraded variant of the T-72 tank. The tank was upgraded at Russia's 61st Armoured Overhaul Institute (BTRZ). The T-72MS tank weighs 44.5 tons with the maximum speed of 60 km/h. It is fitted with a 125mm gun and a 42-projectile combat set, a 7.62mm PKT machine gun with a 2,000-round combat set and a 12.7mm KORD machine gun with a 600-round combat set.

The BRDM-2MS armoured reconnaissance vehicle is intended for reconnaissance in all combat operations and for all types of reconnaissance on land and water. In addition, it can be used as covering force, combat with enemy covering force, for transporting messengers and liaison officers, as a means of communication, as a command vehicle, and for attacking enemy landing force.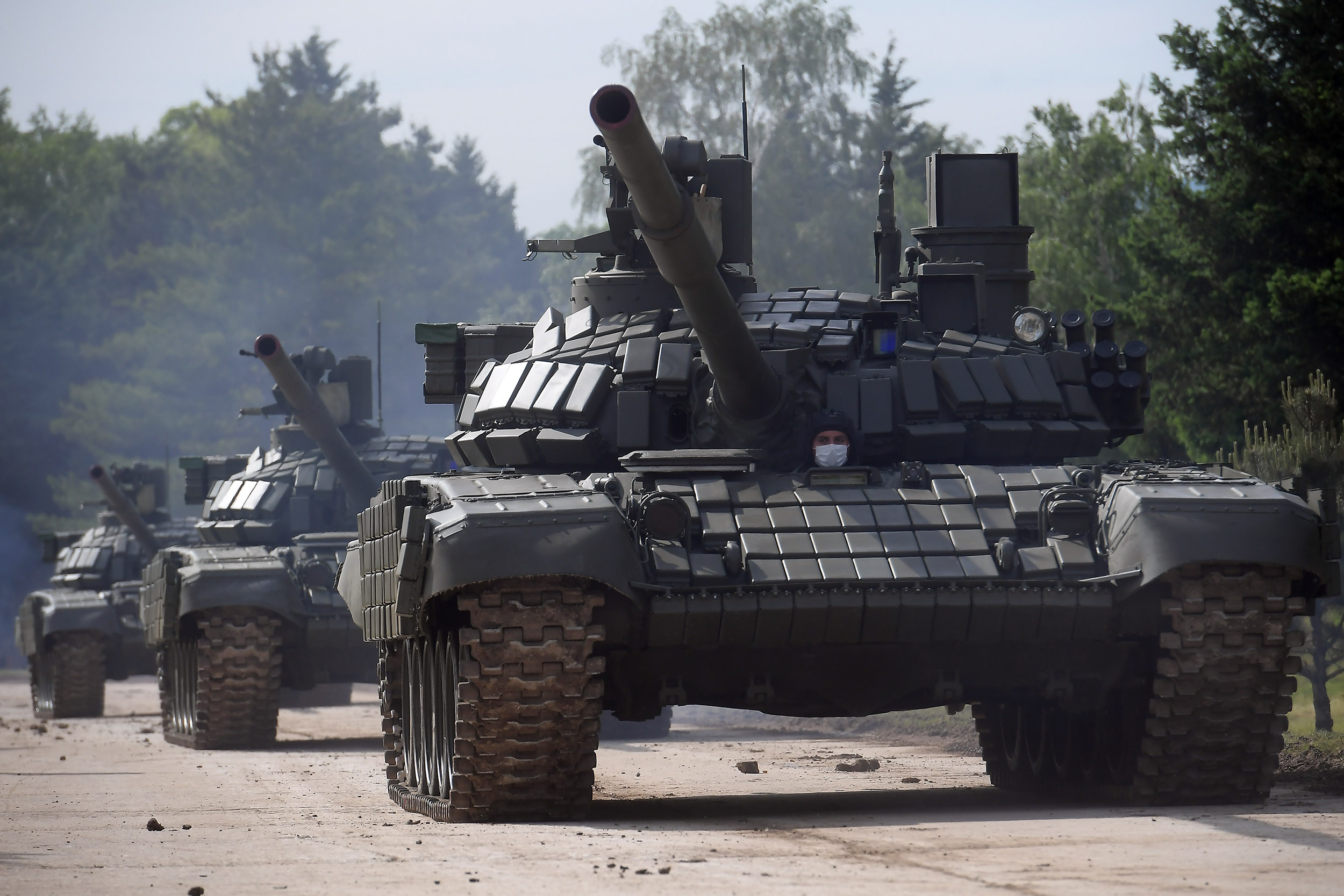 By equipping the SAF reconnaissance units with the BRDM-2MS armoured reconnaissance vehicles, the ability to observe, aim and fire at night has been improved. The BRDM-2MS armoured reconnaissance vehicle is equipped with a thermal imaging camera that allows spotting targets at a distance of 3.5 km, and recognition at 2 km. The vehicle has a two-plane stabilized turret and can successfully hit targets even while on the move.

The Armoured Reconnaissance and Tank Battalions on the march were also shown in the Niš barracks today, and the basic tactical and technical characteristics of the T-72MS tank and the BRDM-2MS armoured reconnaissance vehicle were presented.