Minister Stefanović meets with Russian Ambassador Kharchenko
Deputy Prime Minister and Minister of Defence Nebojša Stefanović, PhD, met today with the Ambassador of the Russian Federation to Serbia, Alexander Botsan-Kharchenko.

Minister Stefanović thanked the Ambassador for Russia's continuing support to the preservation of Serbia's territorial integrity. He also expressed his deep gratitude for the medical aid sent by the Russian Federation to help fight the Covid-19 epidemic.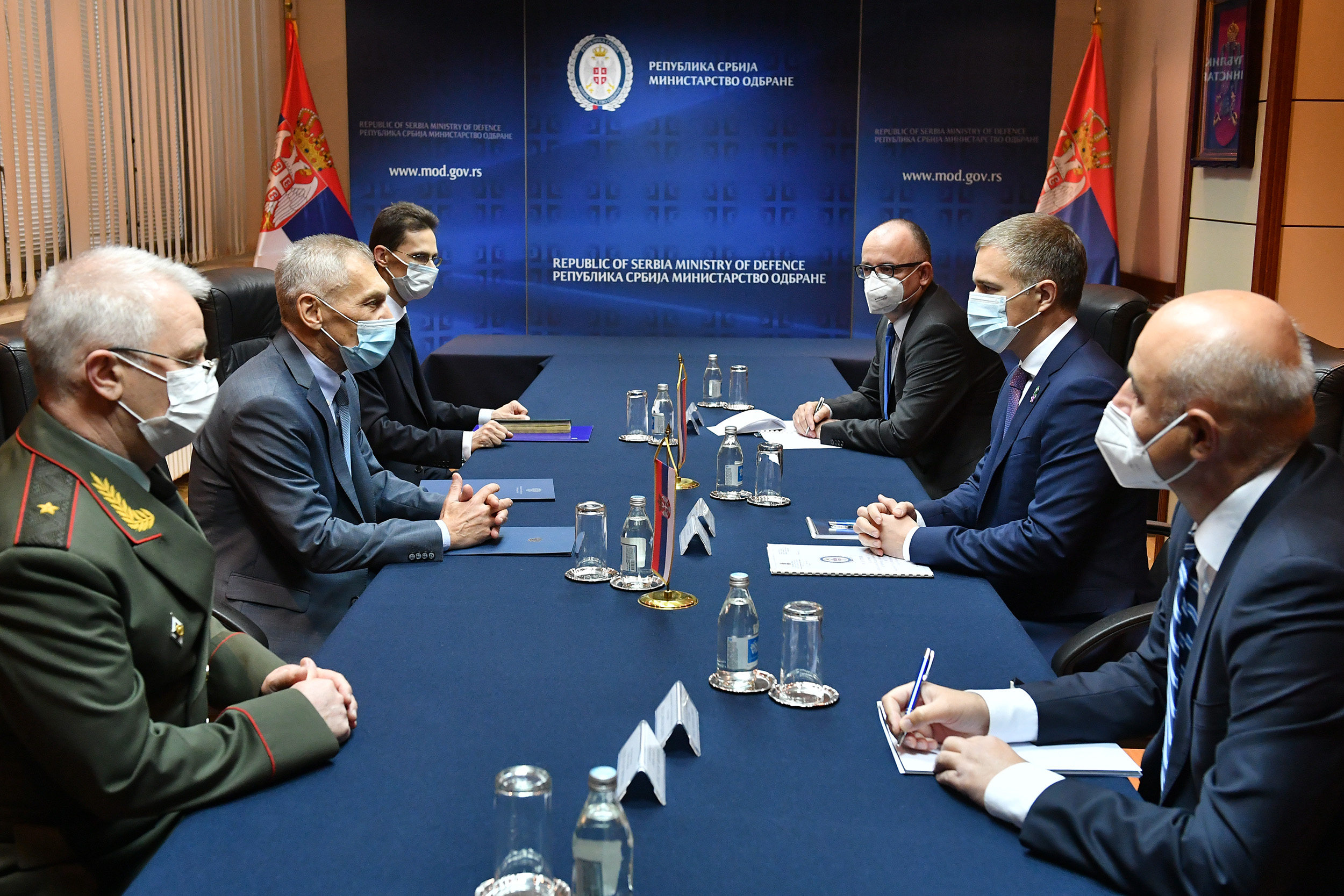 Stefanović assessed that the military technical assistance provided by the Russian Federation to the Serbian Armed Forces will contribute to the enhancement of their operational capabilities and he thanked for the opportunity for members of the Ministry of Defence and the Serbian Armed Forces to receive education in the Russian Federation.

Minister Stefanović pointed out that modernization and equipping the Serbian Armed Forces are Serbia's strategic goals in the coming period.

Ambassador Botsan-Kharchenko wished Minister Stefanović success in his new role, and handed him the letter from Nikolai Patrushev, Secretary of the Russian Federation Security Council, thanking him for the cooperation so far. Botsan-Kharchenko also conveyed that the Russian Federation will continue to support the Republic of Serbia regarding the issue of Kosovo and Metohija and its territorial integrity.