Notable Performance of Representatives of Serbia at National Culture Festival in Moscow


Each day, different programme events of the National Culture Festival "Friendship without Borders", accompanying event of the International Military Games in Russia, involve members of choir, part of Ensemble "Stanislav Binički" and dancers of national folklore group "Dimitrije Koturović", which represent the Ministry of Defence and Serbia at this prestigious international happening.

At the Festival, our representatives had the honour to be the first to be given a whole day long presentation of cultural tradition of their country in the House of Friendship at Alabino training area near Moscow, where the event takes place.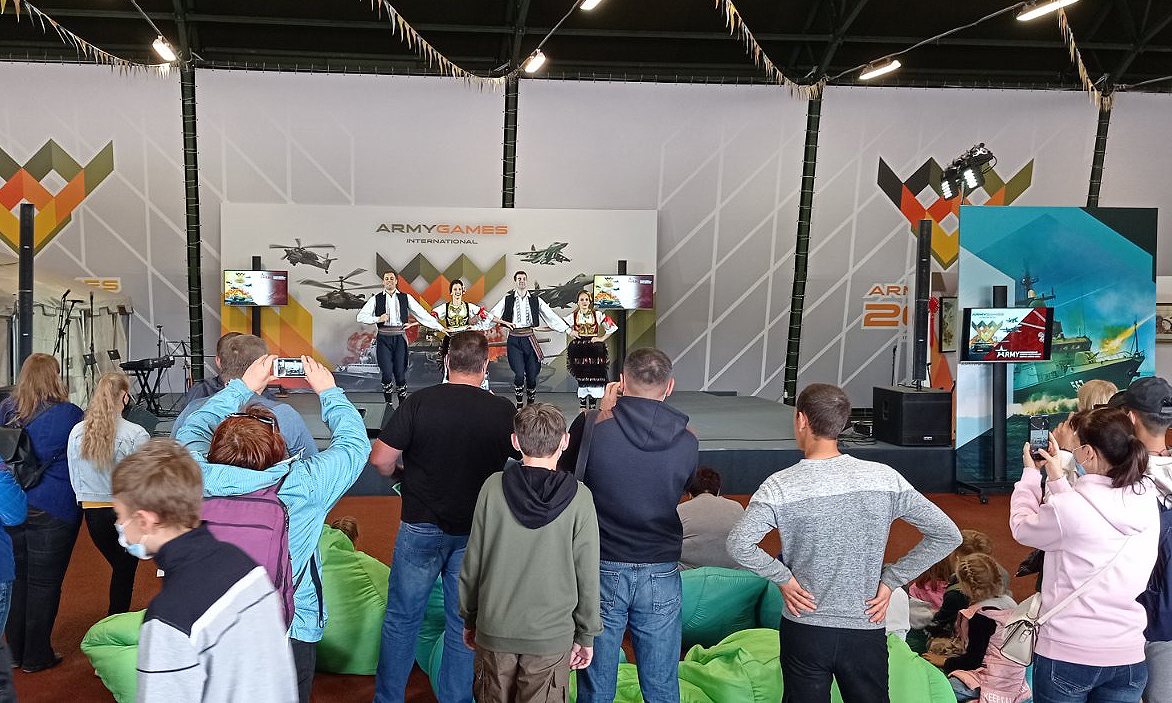 That opportunity was used in the best possible way, at a high artistic level, with the attendance of large audience which visits the festival every day.

Our dancers and strings performed yesterday in competition programme in these two out of four competition events of the Festival.

The jury includes renowned musicologists, choreographers and music pedagogues who evaluate the performances, and judging from the audience reactions and applauses, our competitors, along with participants from Myanmar, Vietnam and Armenia have a chance of high placement.

In the days to come, a competition of music couples and vocal soloists is going to take place along with a competition in the skill and beauty of waltz dancing. Serbian stand in the House of Friendship at Alabino training area is among the most visited stands, and films produced by MFC "Zastava Film" attract particular attention together with books published by Media Centre "Odbrana" and presentation of military uniforms of Serbian Army and national costumes which are daily worn by members of our team from CAA "Dimitrije Koturović".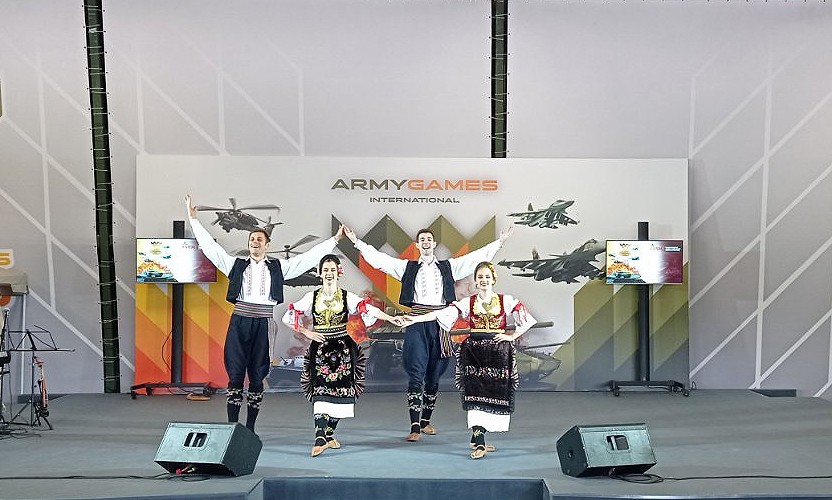 The National Culture Festival is ever more popular accompanying event of the International Military Games. Every state that participates in the Festival presents specificities of its national culture on its stand. Competitive and exhibition segments include artists from those countries who try through songs and dance to present the musical and folklore tradition of their country.

Organiser of the Festival is Division for cultural programmes of Department for Culture of the Ministry of Defence of Russian Federation.