SEDM meeting at Deputy Chief of Staff Level

Deputy Chief of the General Staff of the Serbian Armed Forces, Major General Petar Cvetković, participated at the meeting of the member countries of the Southeastern Europe Defence Ministerial (SEDM) Process at the level of Deputy Chief of Staff of the General Staffs held today in Skopje.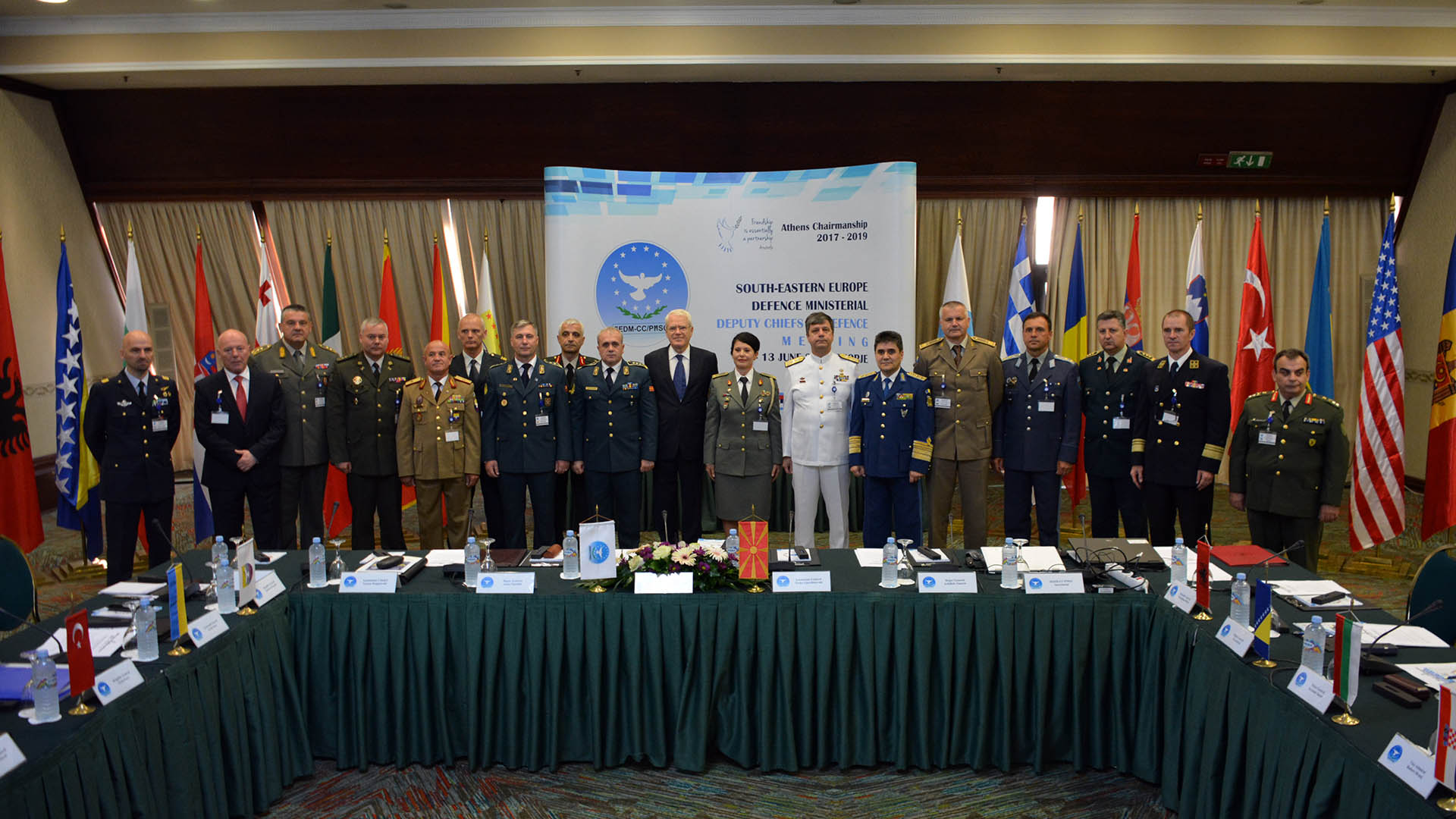 At the meeting, which was attended by delegations from the SEDM member countries (Albania, Bosnia and Herzegovina, Bulgaria, Greece, Italy, Romania, Northern Macedonia, Slovenia, Serbia, Turkey, Ukraine, Croatia and Montenegro) and delegations of the international organizations, it was estimated that regional military cooperation is of great importance for strengthening the peace, security, stability and progress in the region, building confidence and promoting good neighborly relations.

Support has also been expressed to strengthen regional coordination and the efforts of the international community, within the UN framework, to respond adequately to common threats to security.

On the sidelines of the meeting, General Cvetković met with Deputy Chief of the General Staff of the Army of the Republic of Northern Macedonia, Major General Azim Nuredin. At the meeting, the improvement of bilateral military cooperation in the areas of mutual interest was discussed. During his stay in Skopje, General Cvetković also had informal meetings with the Deputy Chief of the General Staff of the Armed Forces of Albania and heads of delegations of the Armed Forces of the Republic of Bulgaria and Ukraine.

The process of cooperation of the Ministers of Defense of the countries of Southeastern Europe started in 1996, and the Republic of Serbia became a full member in 2010. The main goal of SEDM is to improve understanding and intensify the politico-military cooperation in the region, in order to strengthen security in this part of Europe.