Verification of preparedness of the 5th Military Police Battalion for the exercise "Century of Victors 1918-2018"


Defence Minister Aleksandar Vulin, accompanied by Lieutenant General Milan Mojsilović, Chief of General Staff of the Serbian Armed Forces, Lieutenant General Milosav Simović, Army Commander, and Major General Ilija Todorov, Chief of the Intelligence and Reconnaissance Department, has visited today members of the 5th Battalion of the Military Police at the "Orešac" military complex preparing for the forthcoming exercise "Century of Victors 1918-2018".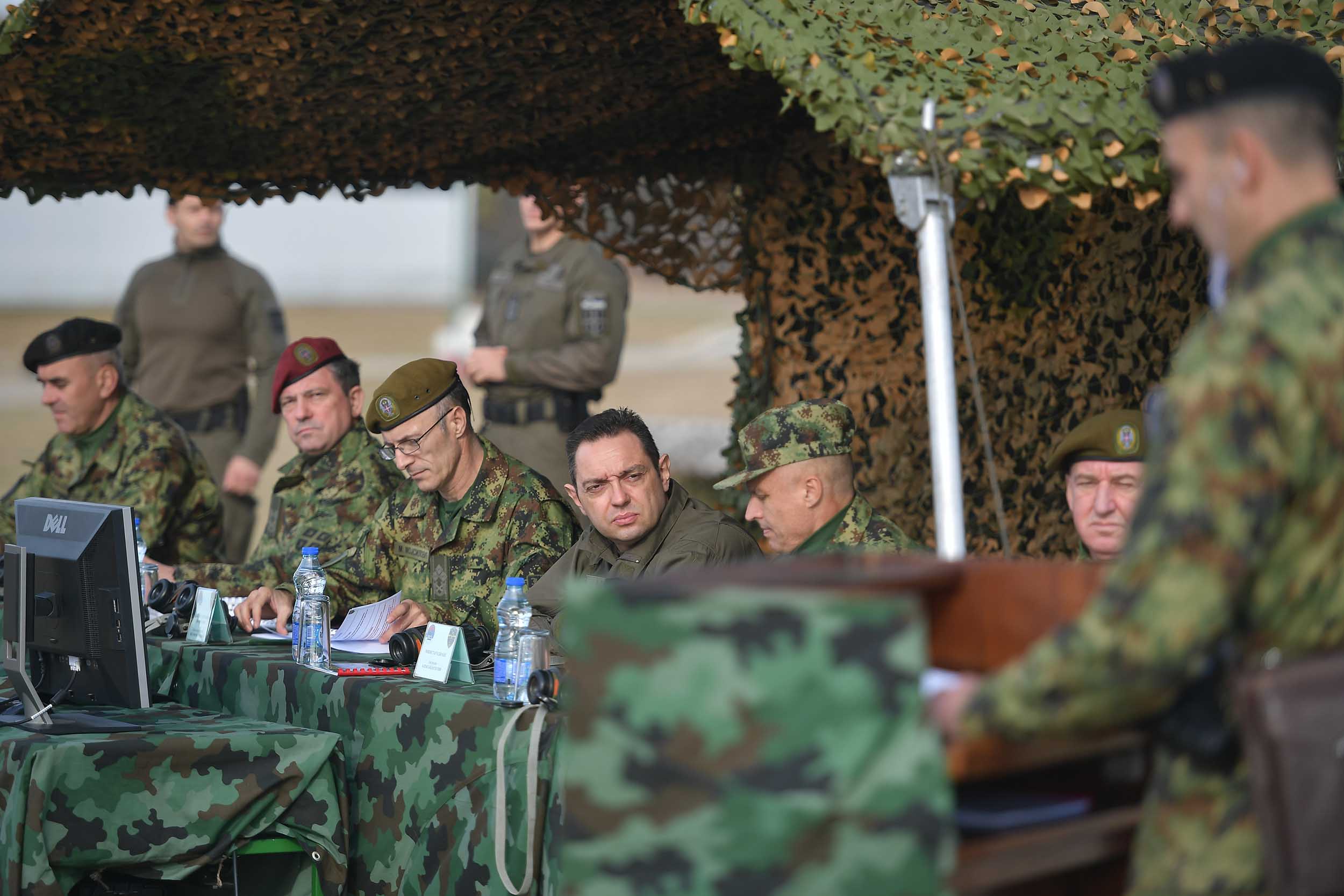 On this occasion, Minister Vulin emphasised that the upcoming exercise will be conducted in real life conditions and that the Serbian Armed Forces will spend 103 tons of live ordinance during that time.

Lieutenant Colonel Vladimir Petrić, Commander of the 5th Military Police Battalion, pointed out that verification of preparedness of this unit for the execution of live fire exercise "Century of Victors 1918-2018" on the theme of "Military Police battalion blocking, rounding up and destroying a terrorist group" has been demonstrated today.

- At today's exercise, the battalion used units on the M-86 military police vehicles, from which the gunners fired M-86 machine guns. You had the opportunity to see the effects of sniper pairs, the action of gunners with automatic rifle 5.56 mm M-21, MP5 9 mm Heckler and Koch submashine guns and CZ 99 9 mm pistols - Petrić said, adding that the unit which he commands also showed the effect of M80 64 mm hand-held rocket launchers.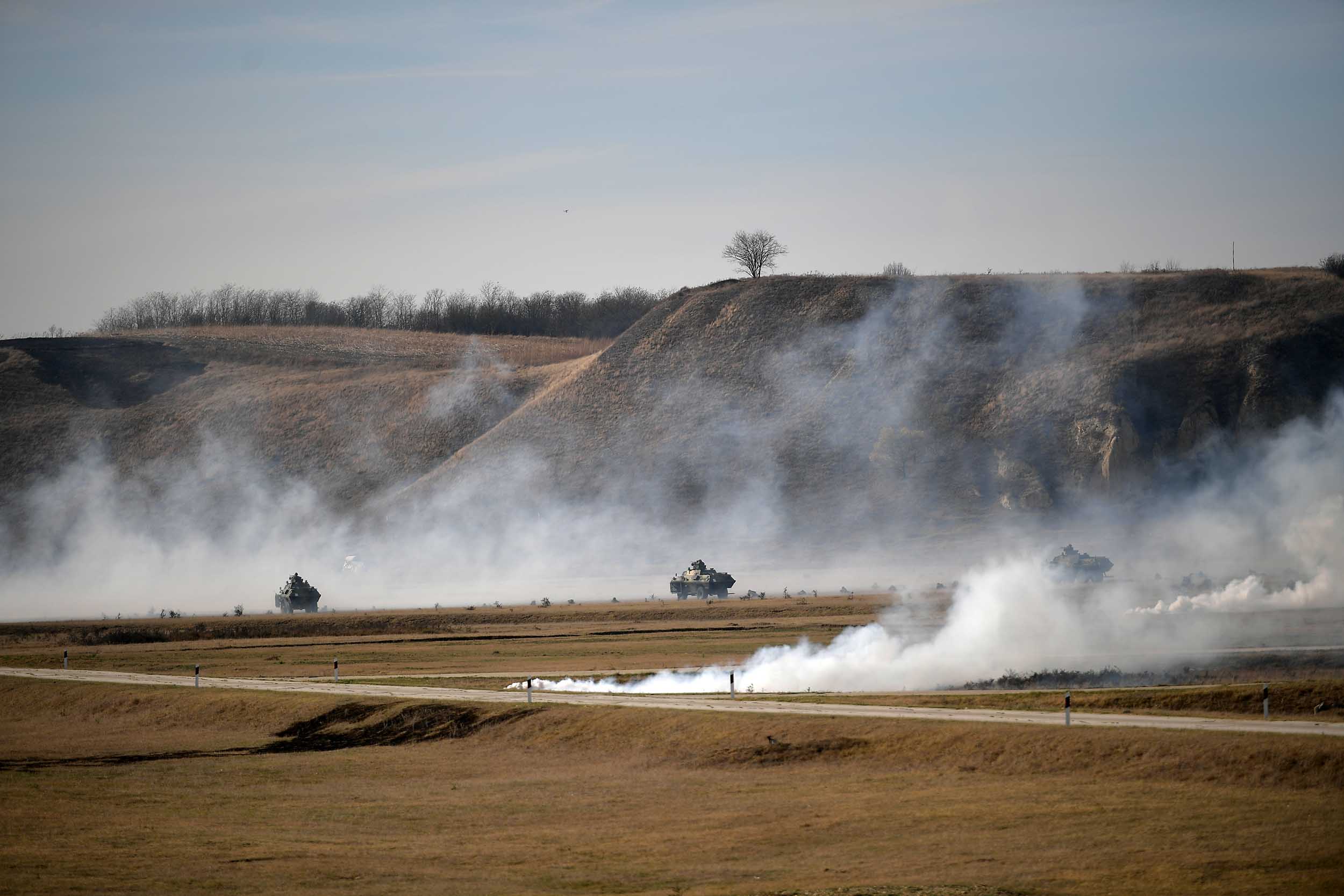 Lieutenant Colonel Petrić pointed out that the demonstration of training level included also the work at the checkpoint, the manner of stopping vehicles with the stopping tape, the work of service dogs of the protection service in overpowering terrorists, as well as the work of the anti-sabotage team in the execution of the anti-sabotage inspection of vehicles using service dogs and protective equipment. Then, he notes, inspection team consisting of a crime scene technician and a crime suppression officer conducted the on site inspection.

Exercise "Century of Victors 1918-2018" will be held from 8th to 11th November to commemorate a hundred years since the end of the World War I. In two training days, around 8,000 members of the Serbian Armed Forces on around 600 combat systems and 24 aircraft will demonstrate knowledge and skills of Serbian officers and soldiers.

This is the biggest military exercise in the last few years, organised by the Serbian Armed Forces on ten locations across Serbia, in glory and honour of the Serbian heroes who fought in big battles and decided the outcome of the World War I with a victorious campaign that saw their army advance from the Salonica Front and then liberate entire Serbia.