Exercise "Serbia 2018"

The international field exercise "SERBIA 2018" has been opened today in Mladenovac, and the participants and guests at the exercise were addressed by President of the Republic of Serbia Aleksandar Vučić and NATO Secretary General Jens Stoltenberg.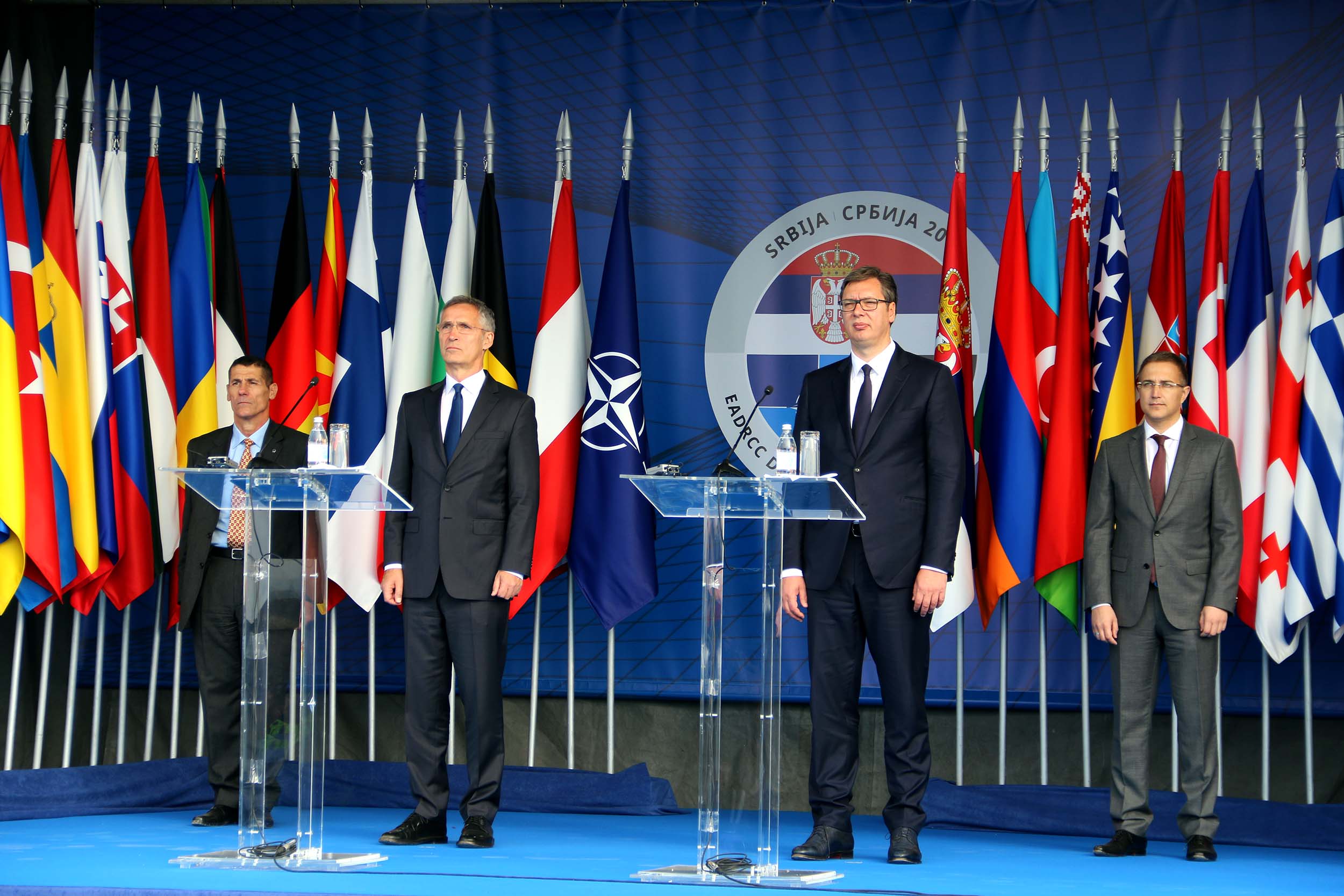 Opening Ceremony was attended by Defence Minister Aleksandar Vulin and Chief of General Staff of the Serbian Armed Forces, Lieutenant General Milan Mojsilović. This is a consequence management exercise in which the Ministry of Defence and the Serbian Armed Forces participate with a light field hospital.

On that occasion, President Vučić wished success to the participants from 38 countries, pointing out how happy and proud he was that they would have the opportunity to work together and be able to count on mutual assistance in the future, which is of utmost importance for all of us.

- It is the first such exercise to be hosted by Serbia and it is one of the biggest exercises ever held. This is about saving our people's lives as well as about our mutual assistance – President Vučić emphasized .

He recalled the floods that hit Serbia in 2014, which showed the importance of rapid reaction and international co-operation, when 14 countries sent 22 teams with about 600 rescuers to help us.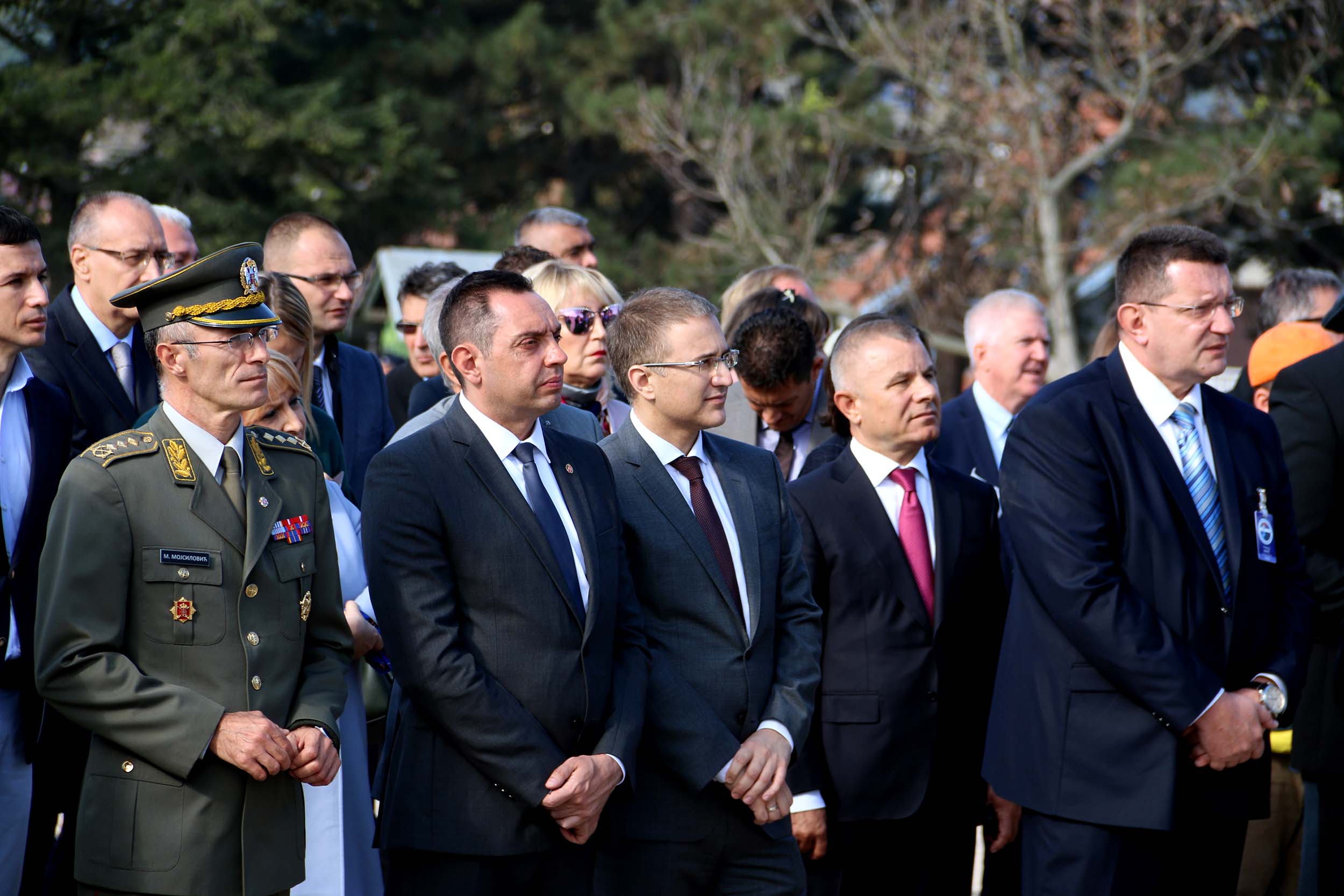 - Today, natural disasters are current and very complex issue, with a high degree of unpredictability. It is a demanding and complex task that requires coordination, cooperation and readiness. We are here today to show how successful we are in this, but also to share responsibility and help each other both in removing the consequences and in their prevention. Likewise, the experience of other countries whose representatives are here today is crucial and will be useful for the institutions that make up a unique system of protection and rescue in Serbia – President Vučić pointed out. According to him, Serbia is a militarily neutral country and will jealously preserve its military neutrality. But Serbia cooperates well with NATO and it will continue to cooperate well with that organisation.

- Serbia is in the final phase of accepting the IPAP plan for the period 2018-2020. And that is something Serbia will do, because we want and we wish and we must have good relations with that alliance just as we have good relations with the Russian Federation and the People's Republic of China and everyone else, for the future of our citizens, regardless of the painful and difficult history – President Vučić pointed out, expressing his gratitude to the NATO Secretary General for his support and assistance in organising this exercise.

NATO Secretary-General Jens Stoltenberg, in his address at the exercise, said that NATO has access to security in many ways, including rescue assistance to those affected by natural disasters. He also pointed out that emergency relief exercise "Srbija 2018" is not a military exercise, but one dealing with civil preparedness, with a scenario that simulates the situation after a devastating earthquake.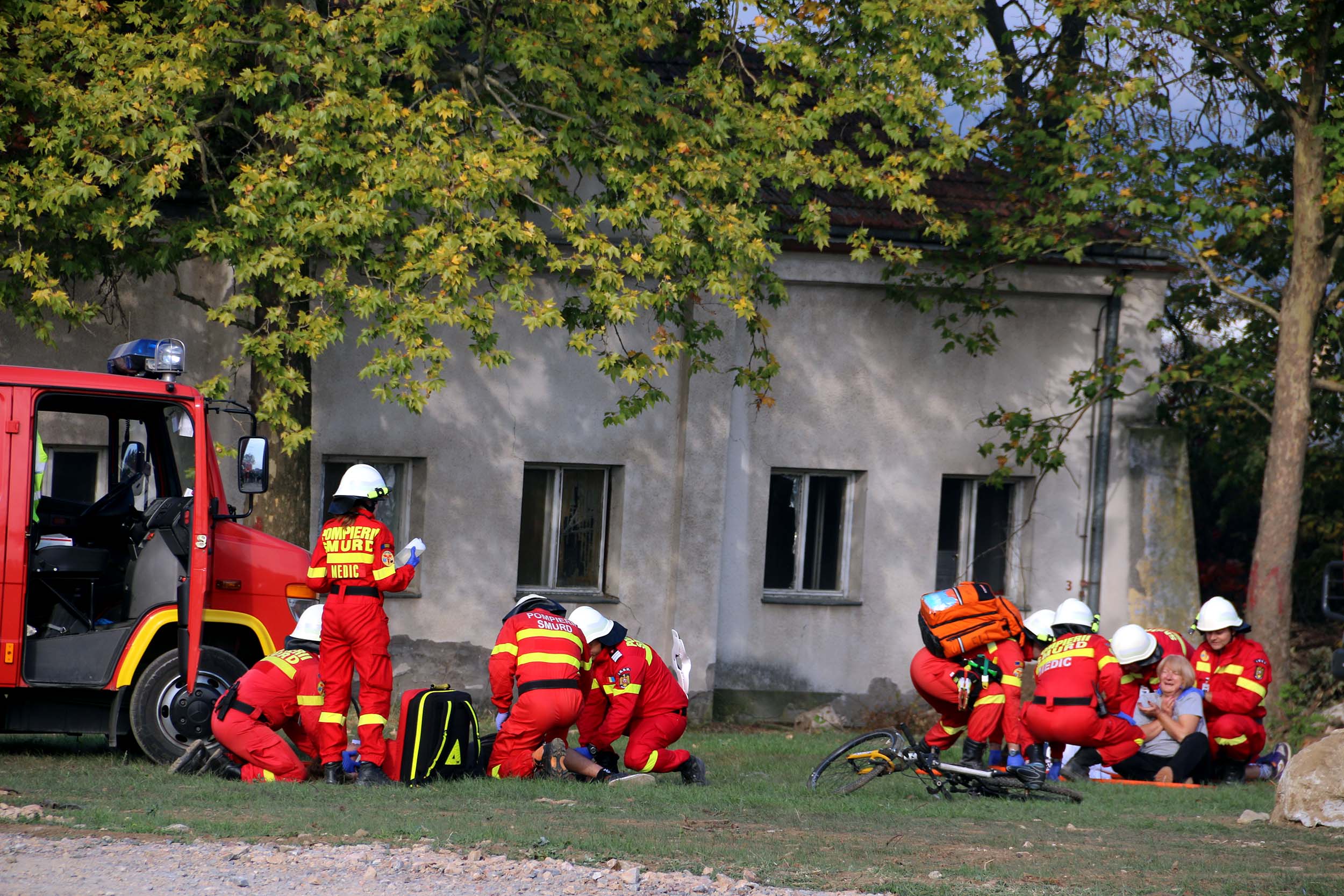 - It is a platform for first responders, to learn from each other, to acquire knowledge and to receive the real experiences together and to better prepare for times when we face life's emergency situations – Stoltenberg pointed out and thanked President Aleksandar Vučić for his personal contribution in order for this exercise to be realised. He also noted that it is "vital" to do everything in order to be well prepared and that the exercise provides opportunity to test new means for natural disaster relief as well as technologies that can improve the way we communicate and how we coordinate our reactions regardless of the challenges we face.

Speaking about the importance of the exercise, he stressed that the experience gained in the previous exercises helped save many lives, and that the lessons learned at this exercise would help save more lives in the time ahead.

After the opening ceremony, in the former barracks of "Bagremar" in Mladenovac, one segment of the exercise was shown. It shows the actions of a part of the medical emergency relief system, through a simulation of an accident involving two vehicles and a cyclist, and in which five people were injured, two of them with serious bodily injuries.

The international field exercise on emergency consequence management "SERBIA 2018", organized by the Ministry of Internal Affairs - Emergency Situations and NATO's Euro-Atlantic Disaster Response Coordination Centre (NATO EADRCC), is being held from 8th to 11th October in the territory of Mladenovac, Sopot and Aranđelovac. About 2,000 participants from 38 countries will practice a wide range of emergency consequence management operations.