Serbian Armed Forces stronger by six "Lasta"aircraft


Defence Minister Aleksandar Vulin and Chief of the General Staff of the Serbian Armed Forces General Ljubiša Diković have visited Batajnica airport today to see "Lasta" airplanes, which were introduced in service in the AF&AD of the Serbian Armed Forces and MiG-29 aircraft undergoing repair and modernization.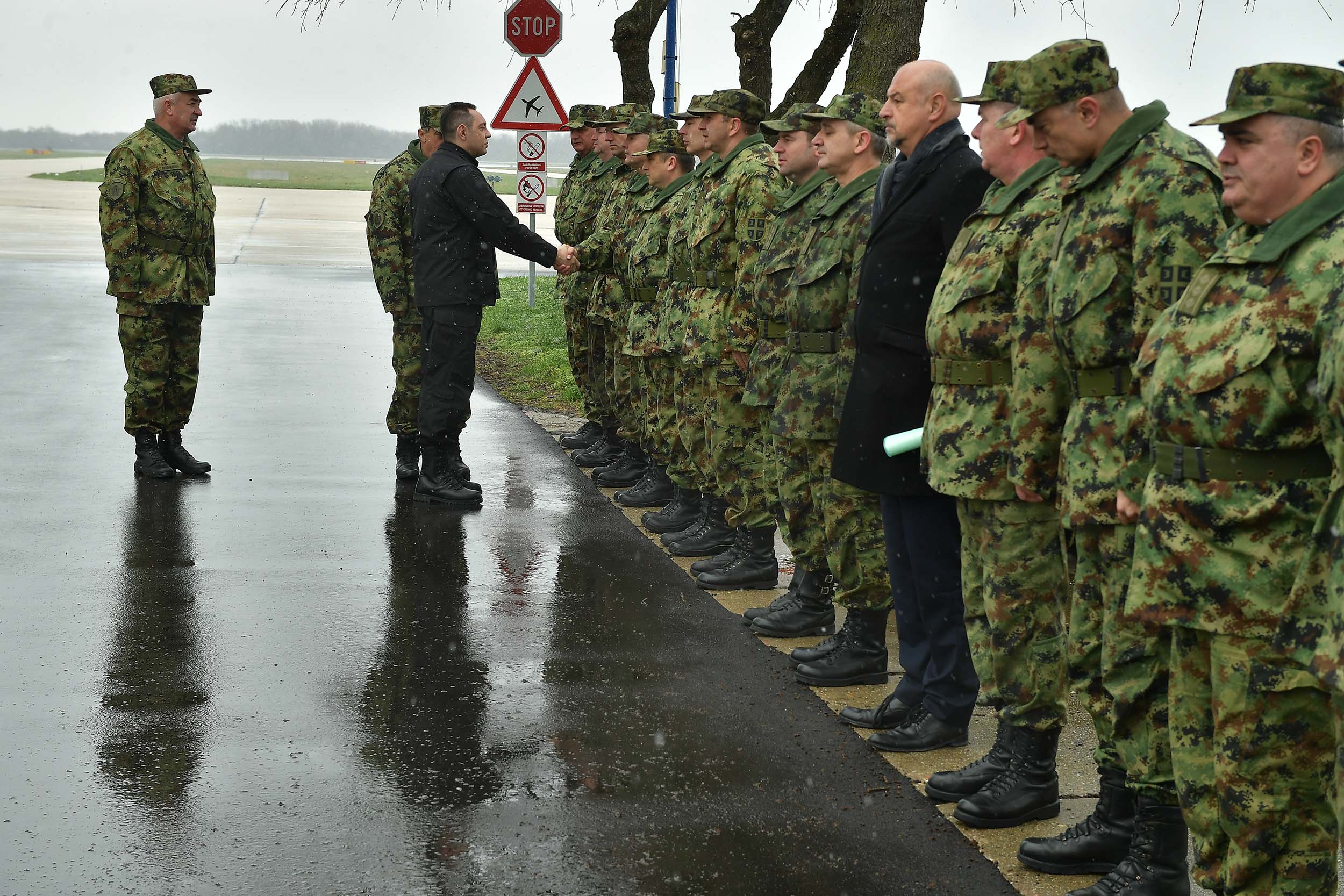 Minister Vulin pointed out that the Military Technical Agreement signed between the Supreme Commander of the Serbian Armed Forces, Aleksandar Vučić and the Supreme Commander of the Armed Forces of the Russian Federation Vladimir Vladimirovich Putin, is being implemented in time and in accordance with all that has been agreed upon.

- As you can see, the process of modernizing our aircraft is going smoothly. Our experts are working here with the help of experts from the Russian Federation and we can say that everything will be fulfilled as scheduled. We are particularly pleased that we are here today because of the introduction of six new "Lasta" aircraft in the armaments of our armed forces. It is the product of our knowledge and understanding, these are trainer planes that we designed and manufactured ourselves, and we managed to make them serviceable, operational and valuable to be within the armaments of our armed forces after a long time. It has been a long time since our armed forces got such a valuable gift, but the gift we made ourselves, which is the product of our mind and knowledge, the minister of defence said.

He explained that our pilots will be trained first on our airplanes.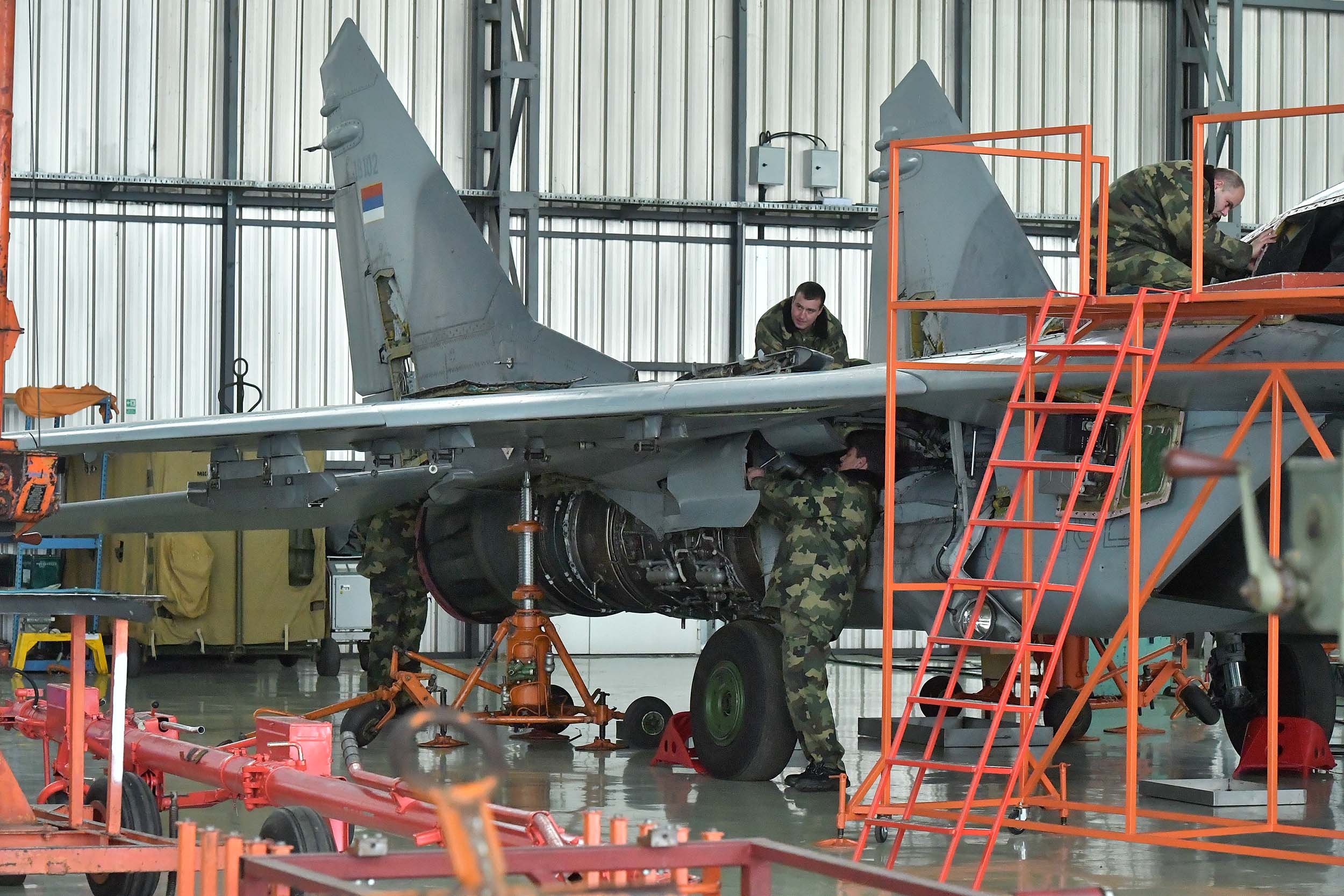 - After this we can say that we really have all the conditions to train first-degree pilots from "Lasta" over the G4, that is, the trainer-combat aircraft, to MiG 29. This is a great day for our aviation, a great day for our armed forces and every citizen of our country, because it is visible here that our army is progressing, that our country is progressing and that we are more secure and more protected, Minister Vulin said.

Answering journalists' questions, the defence minister pointed out that by the end of the year we will be able to say that all our planes are operational also in the airspace.

- Our Air Force is saved. It was almost destroyed in 1999; now we can say that when everything we are speaking about is completed, our aviation will certainly be most respectable in the region. After all, Serbia should be and is the most respectable country in the region, so it will be its army and its aviation, the minister of defence concluded.

General Dikovic said that during the tour, the level of implementation of the plan of modernisation of our MiG-29 fighter jets is evident.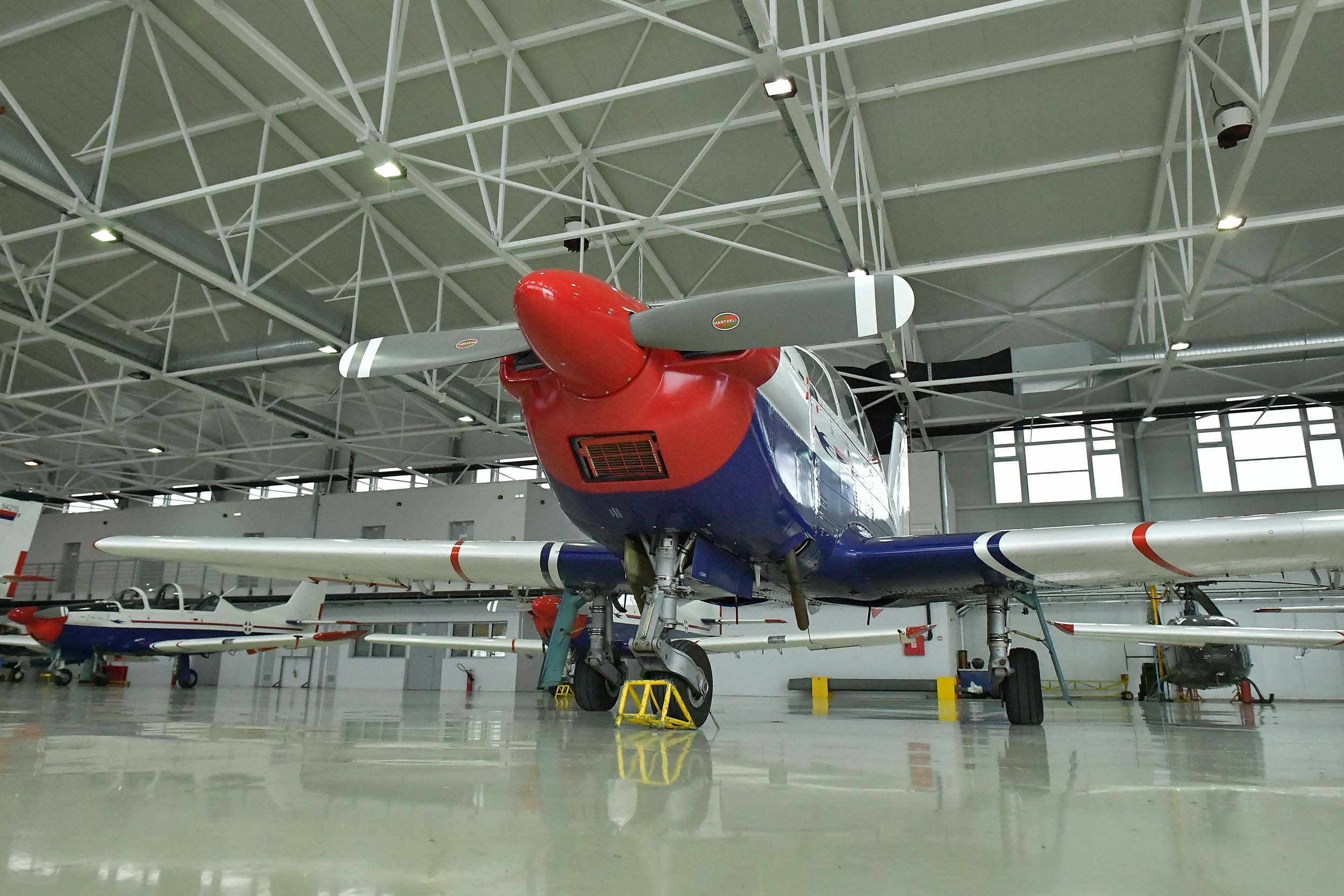 - We came to see how the existing materiel is maintained, what is cooperation with our partners and friends from the Russian Federation in the repair of our aircraft like. I am pleased to say that we will soon have an improved operational capability of our air force, just as we have imagined and as we have planned. Everything runs according to the plan and dynamics, people are motivated and eager to work, and with the introduction of "Lasta" aircraft for the initial training of our pilots we will have our aviation absolutely rounded out to be able to successfully protect the airspace of the Republic of Serbia, the Chief of General Staff of the Serbian Armed Forces said.

Commander of the 252nd Trainer Aviation Squadron, Lieutenant Colonel Boško Šerbedžija, explained that six "Lasta" planes have been introduced into use today, and the remaining eight will be introduced in the middle of this year.

- "Lasta" aircraft is a single-engine trainer plane designed for basic and part of advanced pilot training at the Military Academy. With its new, modern digital avionics and flight features, it provides modern and advanced training in basic, aerobatic, navigational, group, instrumental and night flying. This plane will certainly contribute to raising the training to a qualitatively higher level, Lieutenant Colonel Šerbedžija said.

After the visit, Minister Vulin and General Diković have met and talked today with the pilots of the Serbian Armed Forces who will soon be sent to a five-month flight training on MiG-29 in the Russian Federation.