National Technology in Service of Security Forces
Minister of Defence Aleksandar Vulin and Minister of Interior Nebojša Stefanović attended today a presentation of new models of nationally produced modern small arms that was held in the base of the Special Antiterrorist Unit.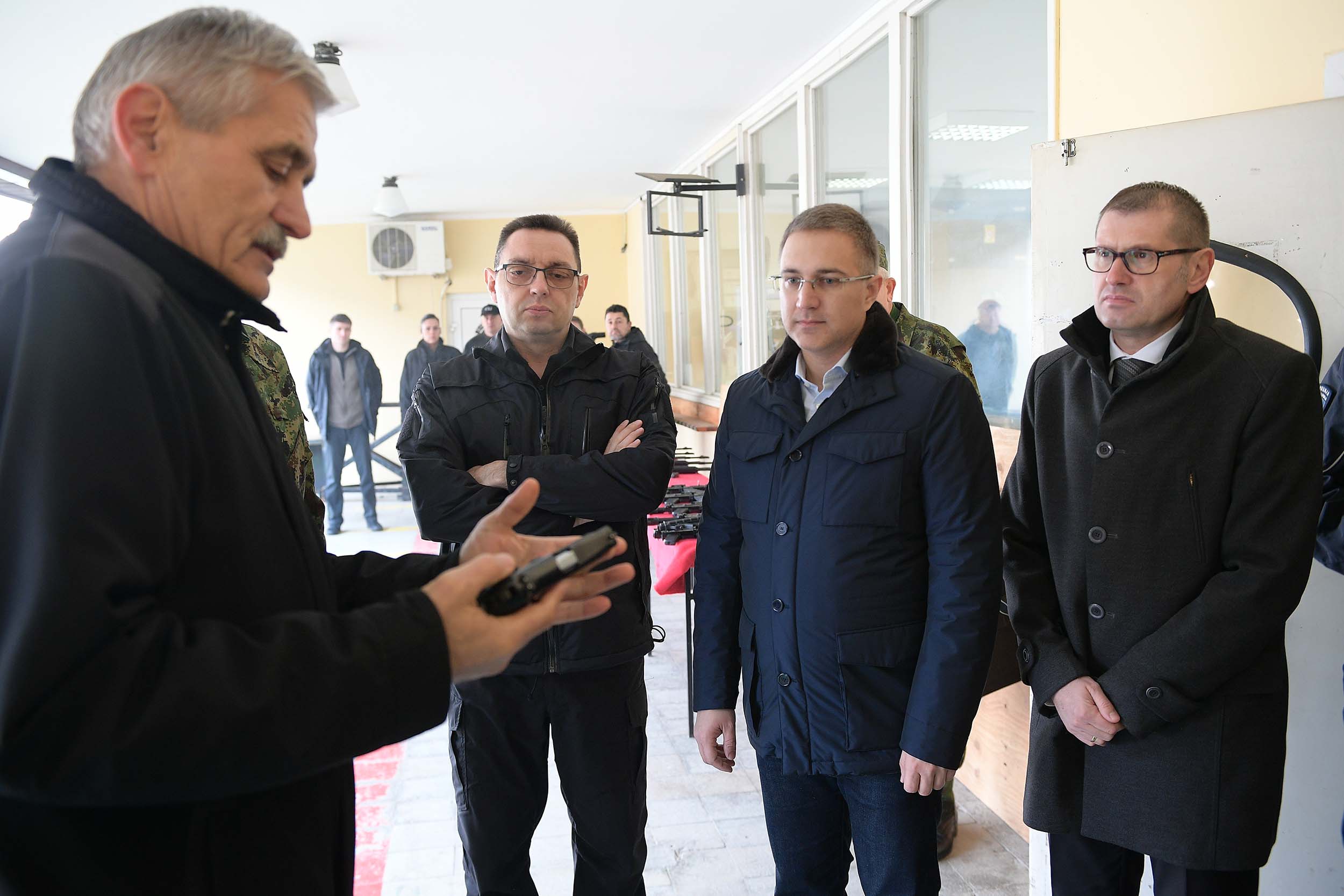 After the demonstration, Minister Vulin thanked the Vice President of the Government and Minister of Interior Stefanović for understanding for the fact that our defence industry was capable of demonstrating and meeting all those high criteria that could be demanded from it by our and any other police force in the world.

- Serbian defence industry is always there to be the first using domestic smarts, domestic knowledge, and domestic technology to supply all our security forces with domestic technology. Security structures in this country are not divided into the military and police, because all of them do completely the same work and that is why they have to be equipped in the same fashion, of course, in accordance with the requirements of their concrete work. And, of course, they have to be respected and taken care of in the same manner. Serbian defence industry is yet another proof why the policy of military neutrality is good and right, because when you are military neutral, when you autonomously make decisions about yourself and your industry, then you can produce such things, and then you are able to keep your intelligence for yourself and then you are capable of arming your armed forces and police at lowest prices possible, all in line with the highest possible criteria and highest possible standards. We will continue behaving in such a way. I believe that the products of Serbian defence industry and good enough both for our armed forces and our police and that we will thus improve the everyday life of each of our soldiers and each of our policemen. When they get new equipment they do their work easier and better and every one of us is more safe and secure. Every dinar invested in the armed forces and police is invested in standard and life of every citizen – Minister Vulin pointed out adding that the better our armed forces and police are equipped the easier our life will be.

Minister of Interior Nebojša Stefanović expressed his satisfaction with the presentation organised by defence industry for the members of police that provided an opportunity to consider the capabilities of domestically produced weapons. In the days to come, the members of MI will also have an opportunity to test a new automatic rifle, assault rifle and new pistol developed by "Zastava Oružje" in the framework of defence industry of our country.

- It is not just about the weapons. It is about other accompanying elements as well, starting from optics and "Aimpoint" which are also domestic products. Therefore, we have an opportunity to see what it is that the national industry can offer to the police. We want to replace a part of old arms which members of police have been carrying for years and, in that way, to practically make them better protected and more efficient in discharging their regular tasks. That is also something that is good for our country, but good for the members of the Police as well and for the progress of our industry – Minister Stefanović stressed thanking Minister Vulin and leaders of defence industry who are always ready to enable the Police arming itself as well as the armed forces.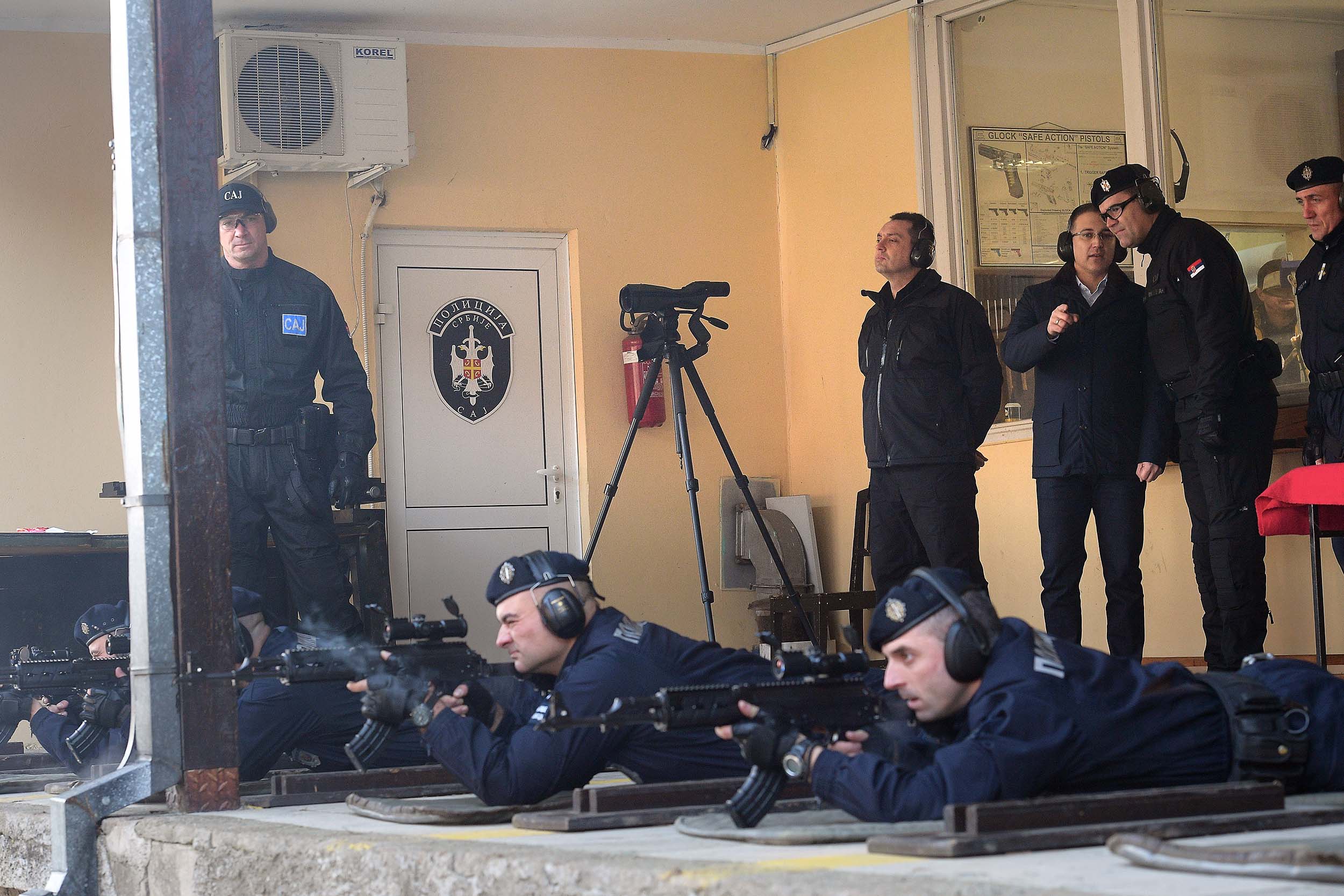 Also, he expressed his expectation that the Police would be able, in the period to come, to count on even closer cooperation through acquisition of protective equipment for the members of the MI, noting that his desire was for the policemen to use the products of the national industry. He reminded that MI already used "Lazar" and "Miloš" and modernised vehicles "Bov" that had been produced in cooperation with SDPR which was beneficial for both the country, which used the products of national intelligence and industry, and by which we made savings for our country, and at the same time the policemen received what they required.

During today's demonstration, members of Special Antiterrorist Unit (SAJ), of Belgrade Gendarmerie Squad, of the Police Brigade and Intervention Police Units fired from 9mm pistols EZ 9 and EZ 9 Compact, then from 7,62 mm calibre assault rifles М05 Е1 and М05 Е3M, equipped with mechanical and optic sights and adjustable gunstock, and from 7,62 mm automatic rifle M05 C1 with folding gunstock and reflex sight. These are upgraded models of small arms produced with participation of domestic defence industry producers "Zastava Oružje" from Kragujevac, "Teleoptic" from Zemun and "Prva Petoletka" from Trstenik.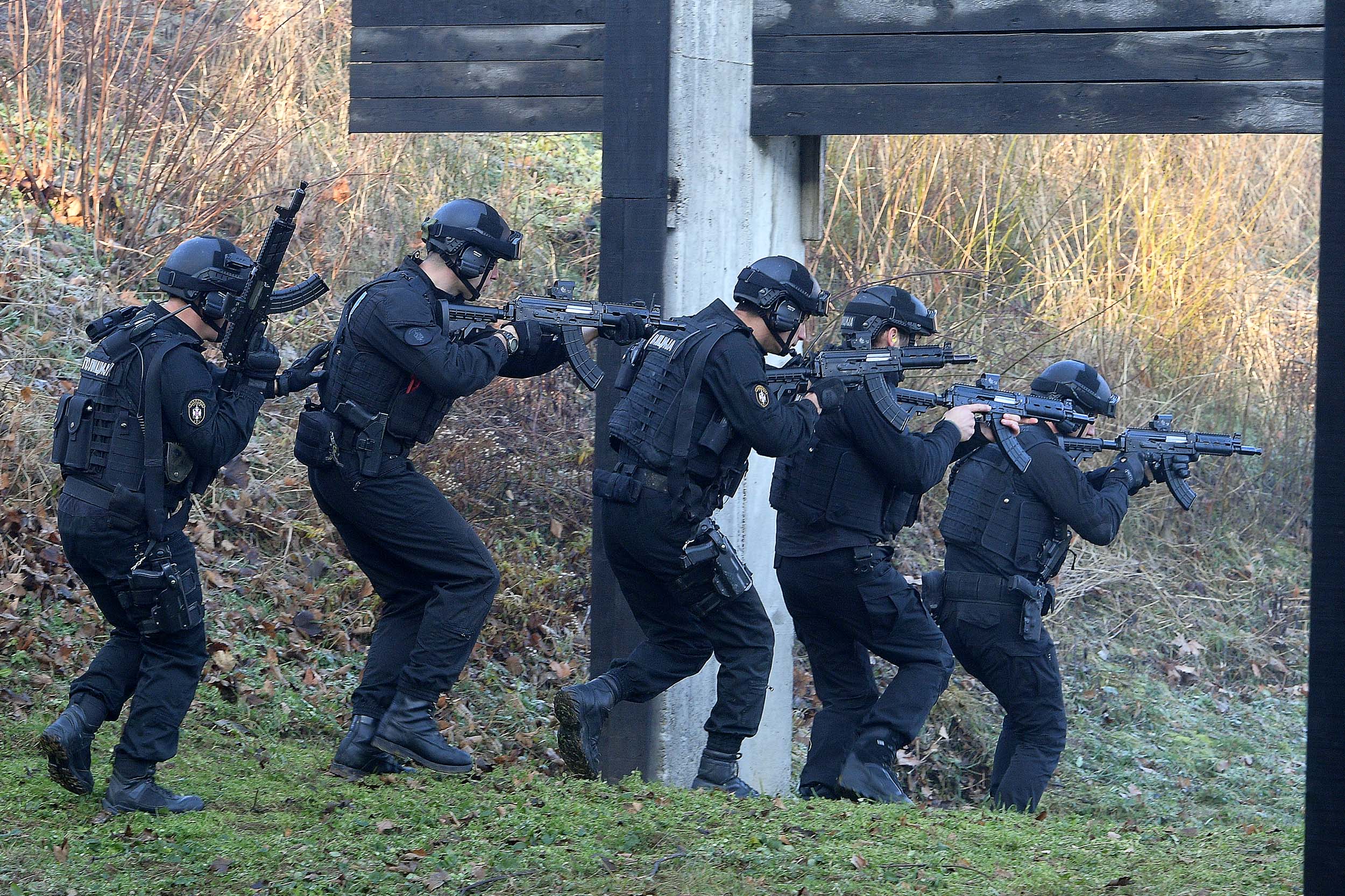 The presentation was attended by Police Director Vladimir Rebić, Commander of Special Antiterrorist Unit Colonel Spasoje Vulević as well as Head of Department for Defence Technologies of the Ministry of Defence Major General Bojan Zrnić, and the characteristics of the arms tested by the members of SAJ were presented to Ministers Vulin and Stefanović by Director of the factory from Kragujevac "Zastava Oružje" Milojko Brzaković.