State Secretary Nerić with the President of NATO Parliamentary Assembly

State Secretary NenadNerić talked today with the President of NATO Parliamentary Assembly, Paolo Alli. The topics of discussion at the meeting were politico-security situation and regional cooperation, migrant crisis, cooperation of the Republic of Serbia with NATO and participation of the members of the Ministry of Defence and Serbian Armed Forces in multinational operations.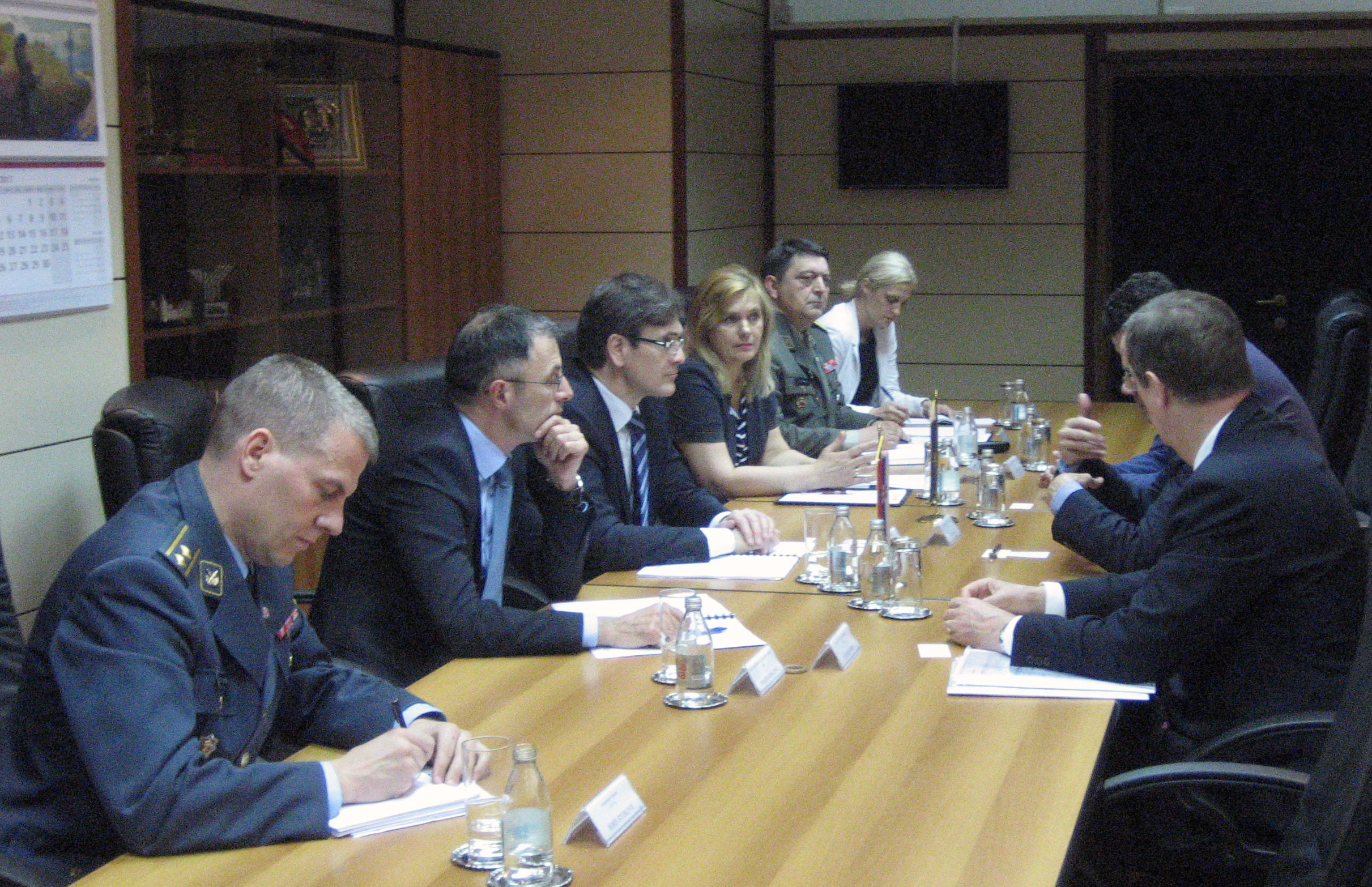 During the meeting, State Secretary Nerićpointed out that Serbia desires to be a reliable, predictable and serious partner to all the actors in international politico-security scene interested in deepening relations on the basis of mutual consideration, achieving mutual interests and enhancing regional and global security. In accordance with the declared military neutrality policy, he underlined that the foreign policy of our country rests on the cooperation with the USA, Russian Federation, People's Republic of China and European Union.

State Secretary Nerićparticularly pointed out the orientation of Serbia to improve regional cooperation and relations with neighbouring stets, having in mind that our basic goal is the regional stability and that we do all to maintain such state. Apart from that, he estimated that the participation in the activities under the auspices of the Partnership for Peace represented an optimal framework for Serbia for the realisation of security goals and enhancement of defence capacities with the acknowledgement of the military neutrality policy.

It was mutually concluded that the joint appearance and engagement of the wider international community were of crucial importance for countering the current security challenges, among which the migrant crisis, terrorism and the issues of cyber security are particularly pronounced.

The President of NATO Parliamentary Assembly emphasised the significance of the stability of Western Balkans for the stability of the wider European area and reaffirmed the key role of Serbia for the maintenance of peace and stability in the region.

NATO Parliamentary Assembly represents a forum for inter-parliamentary dialogue and exchange of positions on political, economic and security issues important for development of transatlantic partnership.