The Confirmation of an Intensive Cooperation with the Russian Federation
Head of Department for International Military Cooperation, Navy Captain Milan Konjikovac talked today with Defence Attaché of the Russian Federation in Belgrade, Colonel Andrey Andreevich Kindyakov about the current cooperation in the field of defence, and, on that occasion, new modalities for its enhancement were considered for the period to come.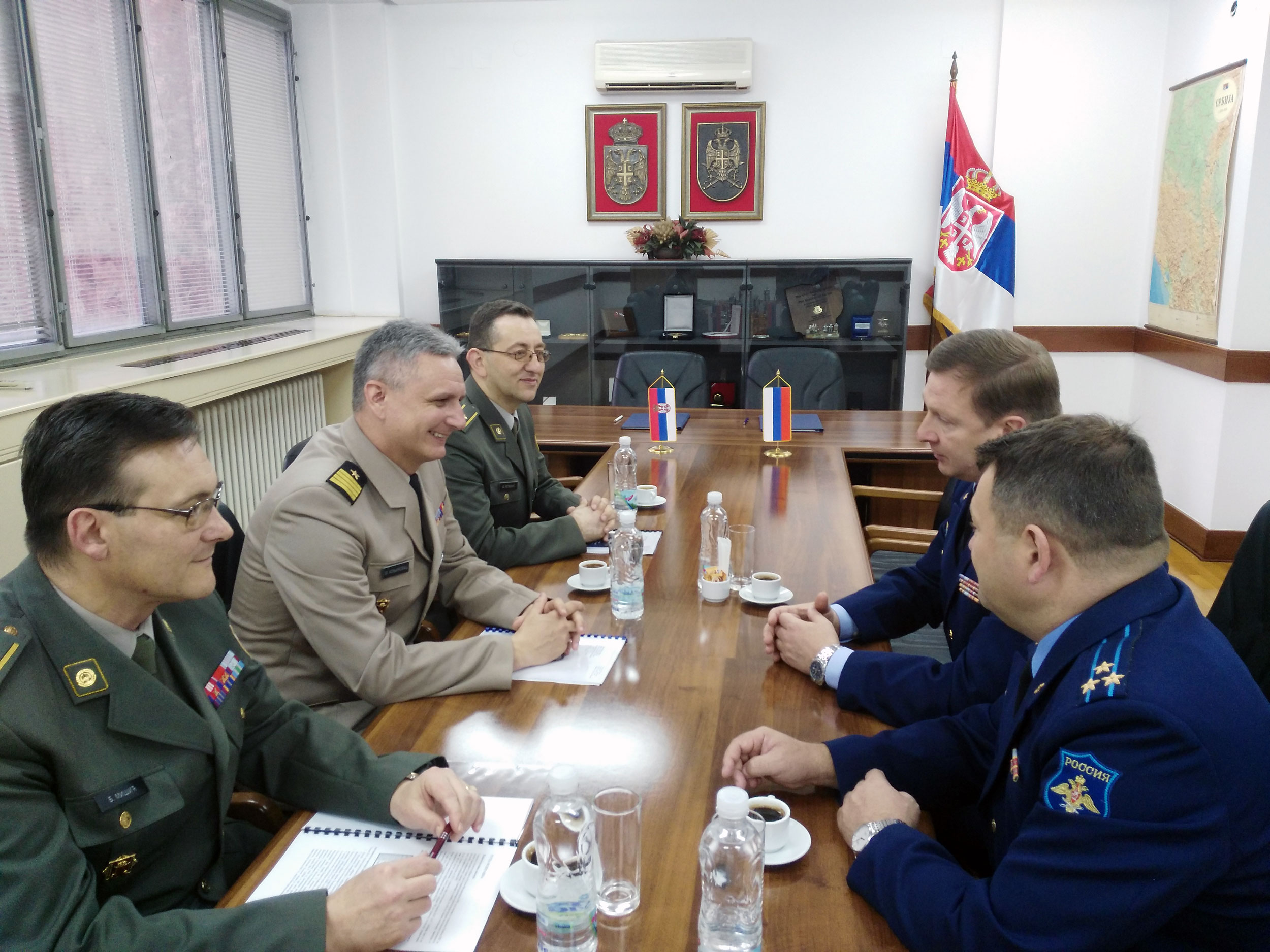 The two sides expressed the satisfaction with an essential progress of bilateral military cooperation, which was in the previous period reflected by both qualitative and quantitative improvement of the relations. The defence cooperation follows on excellent overall and political relations of the two states, in keeping with the Declaration on Strategic Partnership. Particularly emphasised was the significance of the continuity of high level visits, aimed at defining strategic guidelines of bilateral military cooperation.

Navy Captain Konjikovac extended gratitude for the principled support that the Russian Federation has been rendering to our chief foreign policy priorities, primarily to the preservation of territorial integrity and sovereignty of Serbia in the area of Kosovo and Metohija. He underlined that we would, as military neutral country, continue cooperating with our partners, on the basis of mutual respect and consideration. He expressed his belief that the development would be continued and intensified in terms of mutually beneficial military to military, military technical, military educational, and military medical cooperation.




Colonel Kindyakov agreed that the defence cooperation is proportionate to the high level of excellent overall and political relations. He particularly stressed the significance of combined exercises and training, and of the continuation of cooperation in the field of information exchange aimed at preventing new security challenges and threats.

The both sides expressed their satisfaction with the fact that the agreed military technical assistance of the Russian Federation to Serbia would considerably contribute to an increase in defence power of our country, and the enhancement of operational and functional capabilities of the Serbian Armed Forces.

In the end, the Programme for Bilateral Military Cooperation between the Ministry of Defence of the Republic of Serbia and the Ministry of Defence of the Russian Federation for the year 2017 was harmonised and signed.