Improving defence cooperation with China

The Head of Department for International Military Cooperation Navy Captain Milan Konjikovac has held today the bilateral consultations with the Chinese Defence Attache Senior Colonel Ma Jiang Bao. In a friendly conversation the interlocutors have exchanged the attitudes to current military and political situation in the region, as well as global security challenges including the migrant crisis.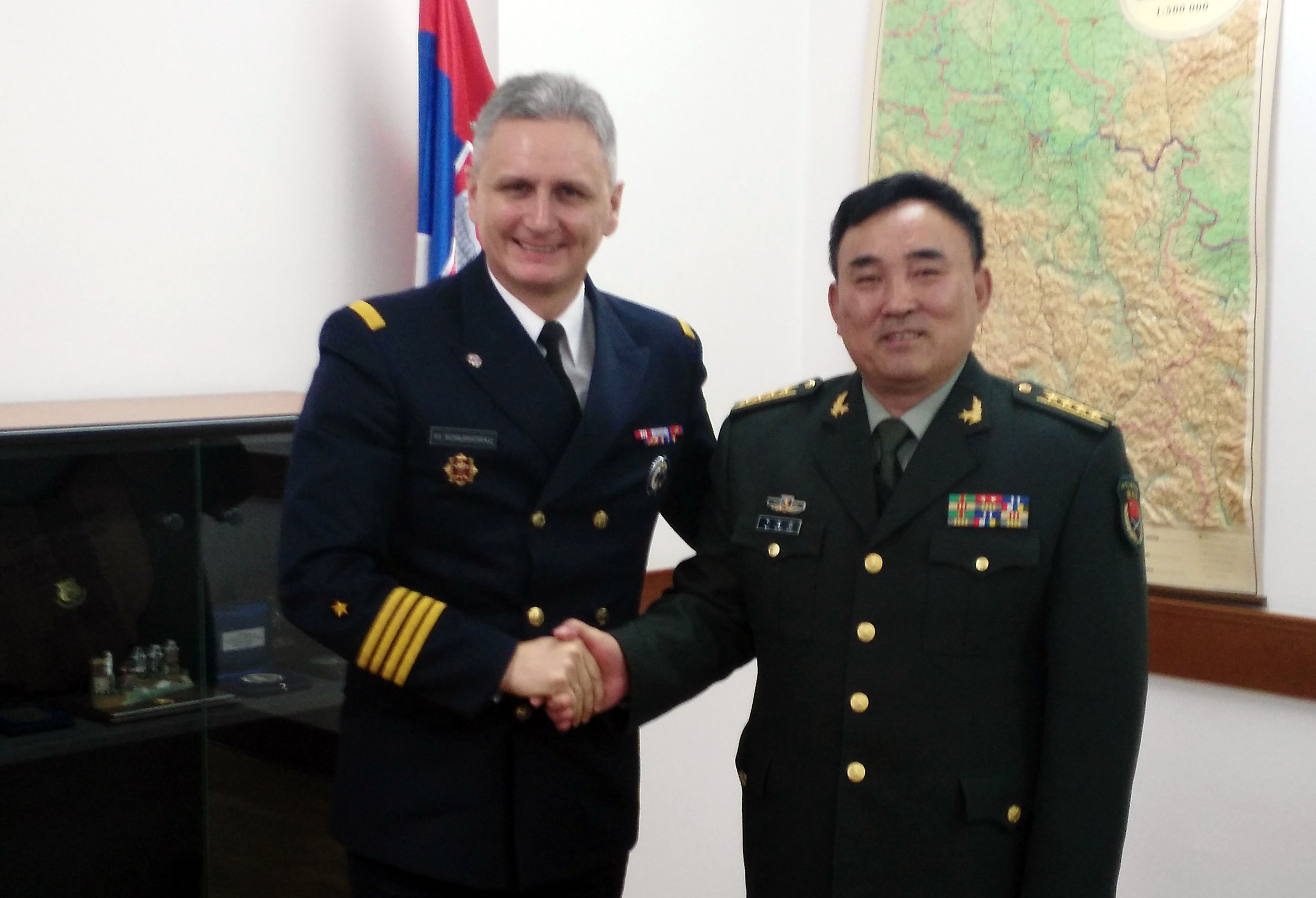 Navy Captain Konjikovac ascertained that China is one of Serbian foreign policy pillars and also one of the most important strategic partners of Serbia. He thanked for the principled support of the Chinese side to our foreign policy priorities and stressed the strong endorsement of "One China" policy.

The interlocutors emphasized the significance of the continuity of military-political dialogue at a high level with the aim to affirm and intensify cooperation of two countries. The Head of Department for International Military Cooperation has expressed contentment for the support of Serbian defence system reform, especially in the form of donations, which directly contribute to improvement of functional and operational capabilities of the Serbian Armed Forces. He informed the interlocutor of the active engagement of the Ministry of Defence and Serbian Armed Forces in multinational operations, priorities of cooperation with EU, as well as the current mechanisms of cooperation within Partnership for Peace Programme.

Senior Colonel Ma stressed that Serbia is the most important and the best partner of China in implementing the project "One Belt One Road", which has been developed in cooperation with 16 countries of the Central and Eastern Europe.

The interlocutors agreed that substantial enhancement of bilateral military cooperation had been achieved and added that fruitful military-educational, military-economic, scientific and technical cooperation had continued.

At the end of the talks, the proposals of two sides about the future activities of international military cooperation, as well as modalities of their conduct by the end of 2017 have been discussed in great details.