Improving the partnership cooperation with the Kingdom of Sweden
The overall good relations between the two countries provide an additional opportunity and room for improvement and the creation of defence cooperation in the mutual interest, as Navy Captain Milan Konjikovac, Head of the International Military Cooperation Department, and Lieutenant Colonel Thomas Klementsson, a representative of the Planning and Defence Policy of the Kingdom of Sweden, concluded during the bilateral defence consultations in Belgrade.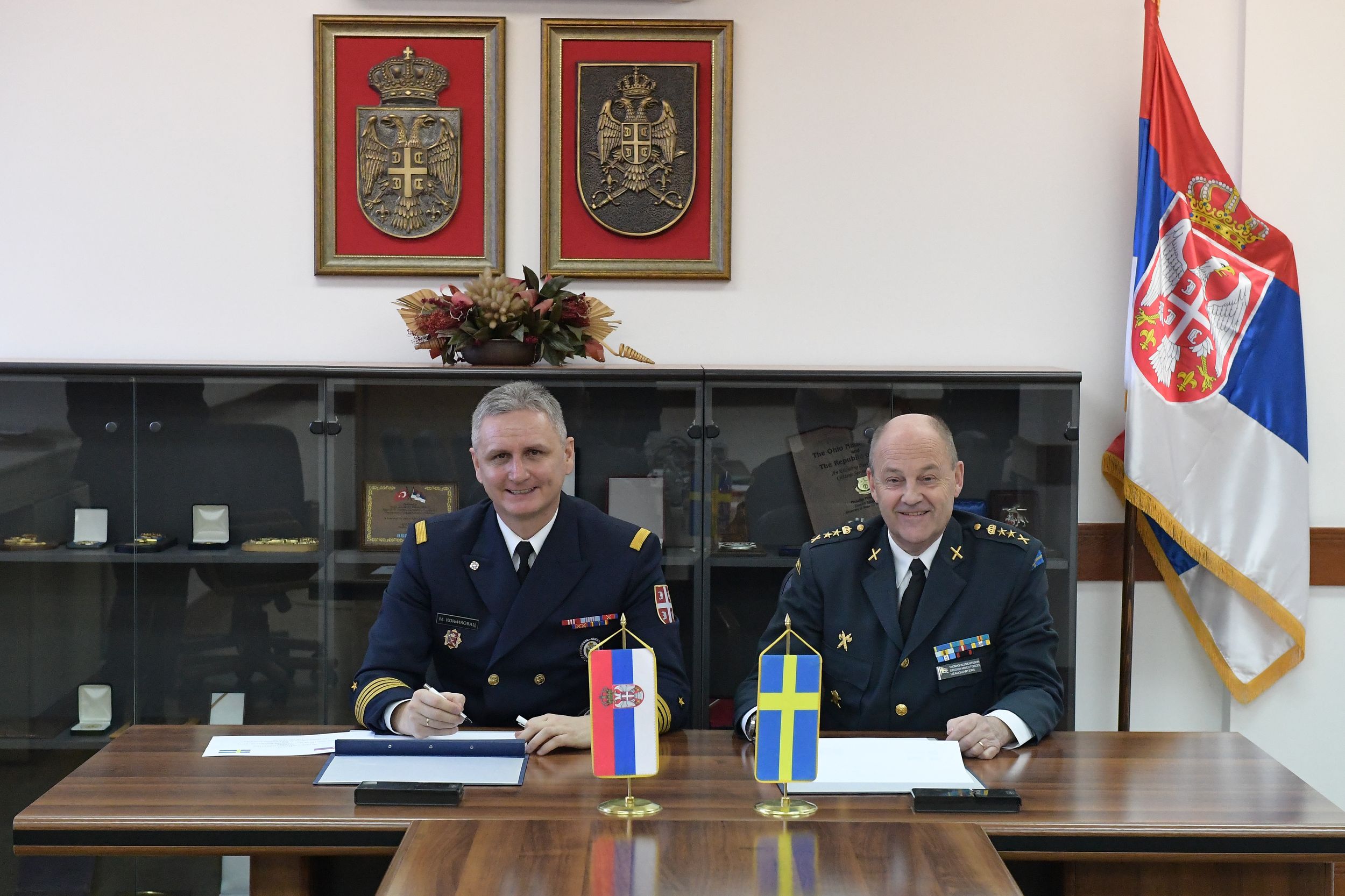 They analysed the political and security situation in the region, as well as the challenges of the current migratory crisis. They confirmed commitment to conduct military educational, military medical and cooperation in the field of CBRN defence. They stated the need for further improvement of military-to-military cooperation through the participation of members of the Serbian Armed Forces at specialised exercises with the Armed Forces of the Kingdom of Sweden, with the aim of developing interoperability and improving functional and operational capabilities of the two armies.

Navy Captain Konjikovac thanked the Swedish side for providing the possibility for the members of the Ministry of Defence and the Serbian Armed Forces to participate on a wide range of courses which are held at the International Centre of the Armed Forces of Sweden SWEDINT and expressed hope for the continued participation in courses on gender equality and lessons learned from engagement in multinational operations .

Lieutenant Colonel Klementsson conveyed the willingness of Swedish side to transfer their experience from cooperation with the European Defence Agency, engagement in the European Union Battle Groups concept and the various mechanisms of the Partnership for Peace.

At the end of the meeting they agreed and signed the 2017 Bilateral Military Cooperation Programme.