Bilateral defence consultations with Slovenia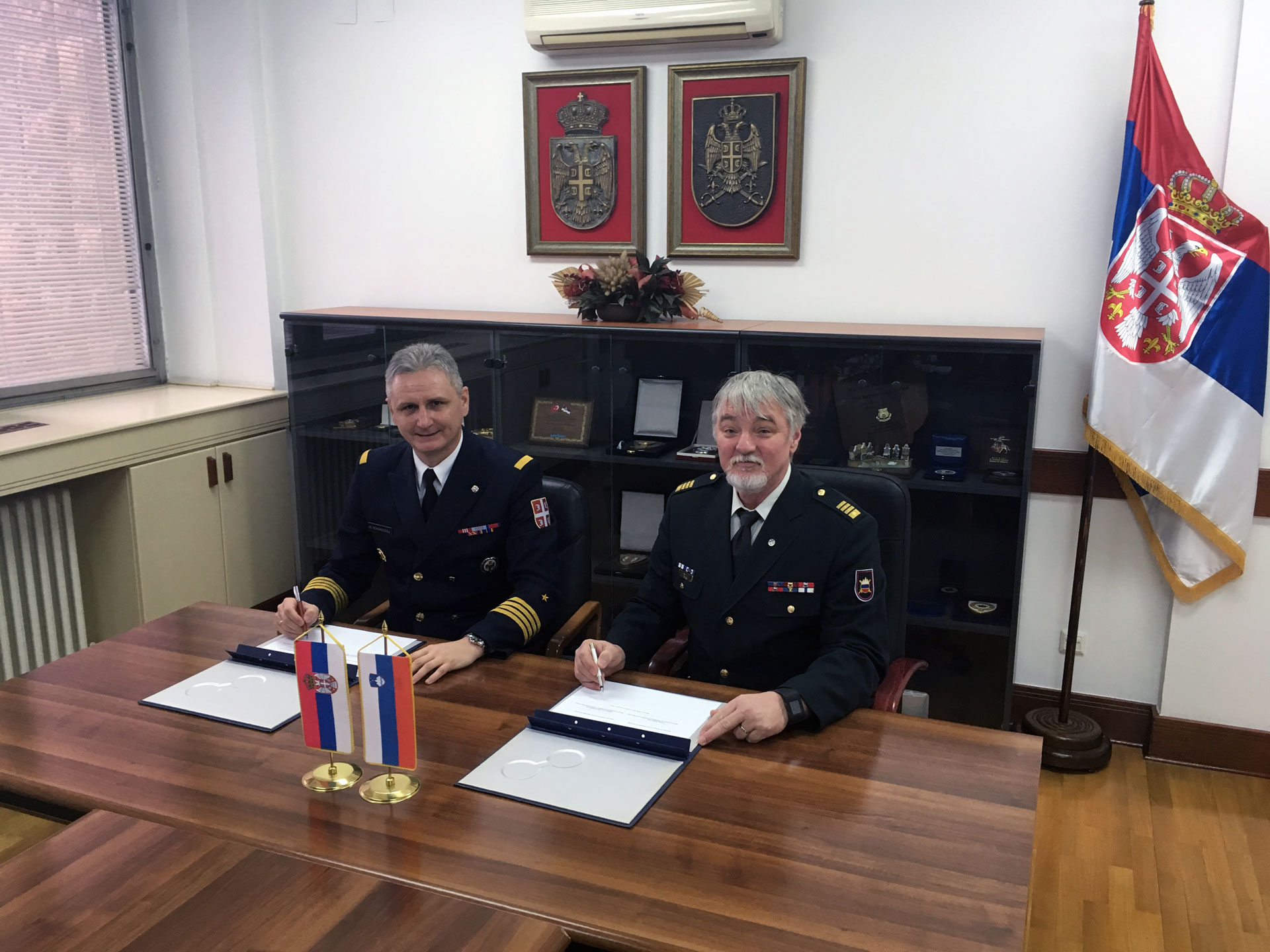 During the regular bilateral defence consultations between the Ministries of Defence of Serbia and Slovenia in Belgrade, Navy Captain Milan Konjikovac, Head of Department for International Military Cooperation and Colonel Dušan Toš, Head of Multilateral Relations and Defence Diplomacy Division, signed a bilateral military cooperation programme for 2017.

Bilateral defence consultations were an opportunity for talks on defence cooperation and possibilities for its improvement and intensification. They discussed the possibilities of cooperation in the framework of the activities of the European Union Common Security and Defence Policy.

It was noted that members of both armed forces support other state agencies to mitigate the effects of the migratory crisis that requires closer cooperation of the neighbouring countries, as well as a comprehensive and long-term approach at EU level. Therefore they emphasized the need to continue cooperation through active participation in the regional security initiatives and organizations operating in the region of Southeast Europe, including the Balkan Medical Task Force.

Pursuant to the commitment to inclusion and cooperation of small and medium-sized enterprises in the field of defence industry, research and development, they stressed the need to intensify military economic cooperation, bearing in mind the established contacts between the representatives of the defence industry of the two countries.