Performance of Binicki ensemble dedicated to New Belgrade schoolchildren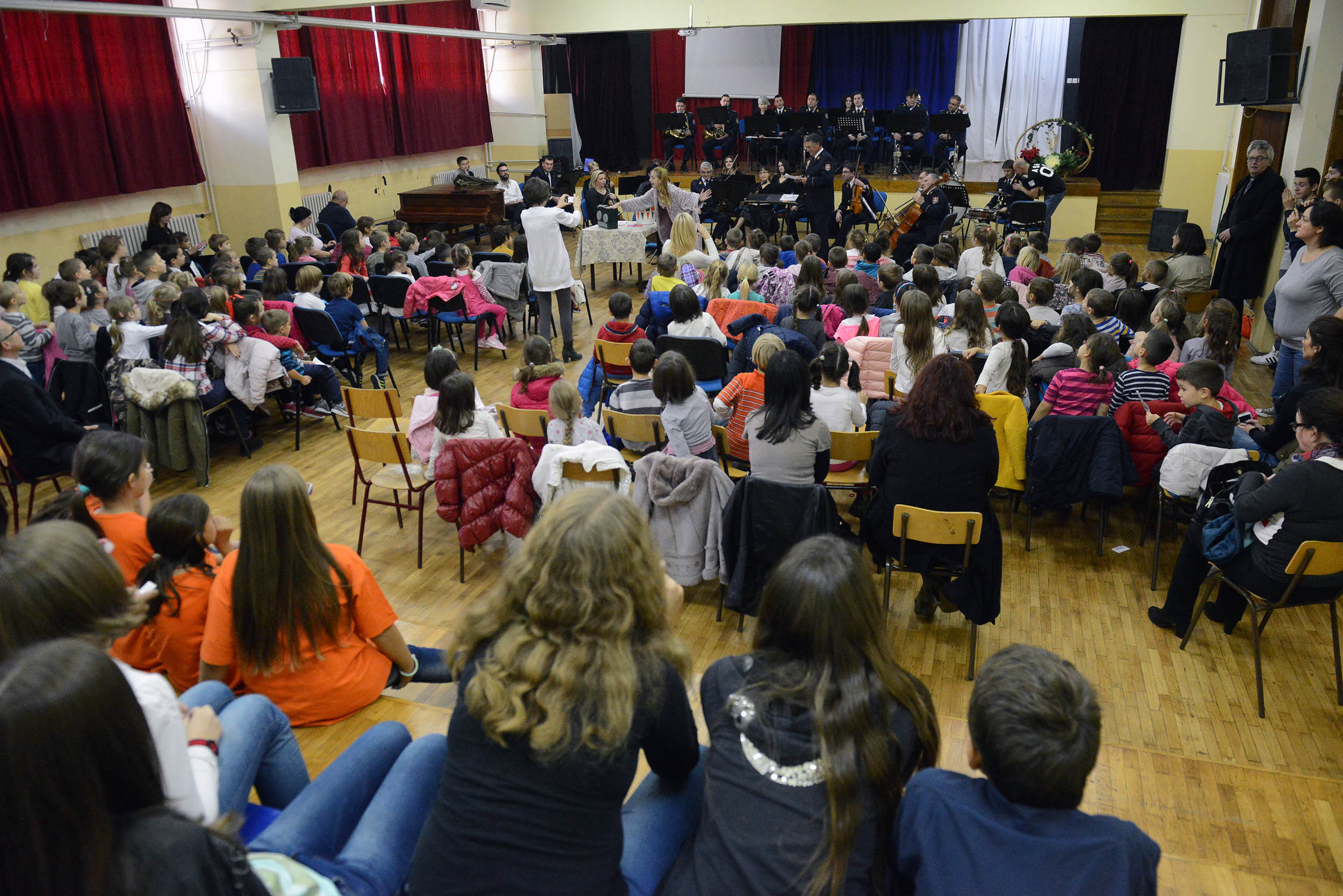 Members of Stanislav Binicki Artistic Ensemble of the Ministry of Defence appeared today in the Jovan Ducic elementary school within the "Pirates of the box" performance with which they made happy the youngest pupils of that New Belgrade school.

It is an interactive show in which musicians from the ensemble illustrated by their interpretations a pirate crew, led through a "turbulent and quiet sea" by conductor Pavle Medakovic, and who, through allegory of a 'music box', or the radio, presented to the children endless beauty of musical art.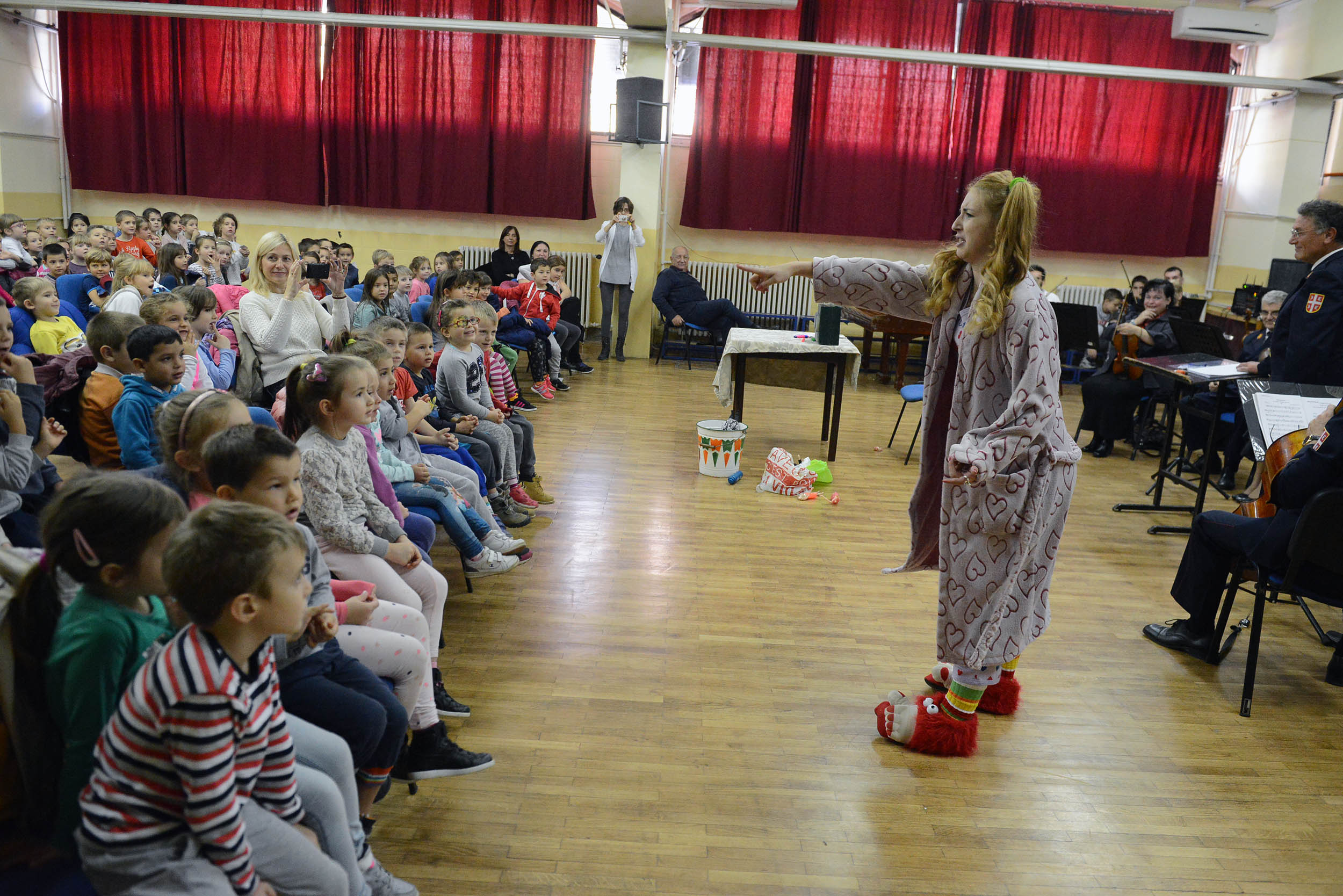 With the help of actress Jelena Velkovski, narrator Aleksandra Pavlov, and "little people from the radio", using the imagination of the youngest audience, this musical performance is a true example of how music can be transferred to children, to tell an adventure story full of pirates, ballerinas, horsemen and strong winds, using instruments.

Today's performance is a continuation of socializing of the youngest citizens with the Binicki ensemble within the framework of a cultural event entitled "Concert for children and those who have not forgotten that they were children", in honour of the dedicated work of Vera Milankovic, a composer and a teacher, who has been engaged for decades in a noble mission of approximating music, especially the classical one, to children.

Visits to Belgrade elementary schools are also part of the wider project of the Stanislav Binicki Artistic Ensemble of the Ministry of Defence which is dedicated to promoting the occupation of a military musician to the youngest citizens.