Two-sided tactical exercise "Performing the attack operation" on Pester
Serbian President Tomislav Nikolic, Defence Minister Zoran Djordjevic and the Serbian Armed Forces Chief of General Staff, General Ljubisa Dikovic, with members of the Collegium, attended the two-sided tactical exercise on the theme "Performing the attack operation", which has been conducted in the context of the Morava 2016 command-post exercise, on Pester temporary training ground, today.

In carrying out the exercise, with the main goal of testing the capabilities of commands for planning and commanding in operations and verification of training level of rapid reaction force, members of the Fourth Army Brigade participated together with a part of members of the Second Brigade, Mixed Artillery Brigade, Special Brigade, 98th and 204th aviation brigade. .

Assessing the exercise as successfully performed, President Nikolic said that for nearly twenty days the entire General Staff has been on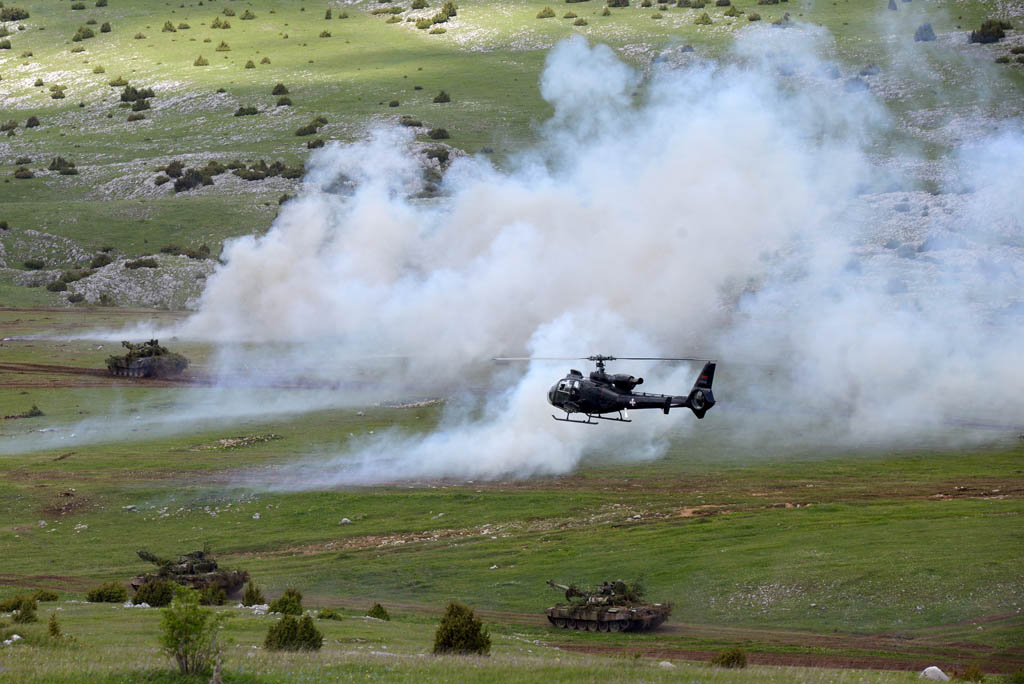 the ground, as well as all the commands, which suggests that the military is ready to operate regularly in preparation for all its three missions

- Today you could see a very interesting exercise that showed how combined arms in cooperation can defend themselves, in this case, from a terrorist group – President Nikolic pointed out reminding that the members of the armed forces are practicing also the scenarios to help the population in case of elementary catastrophes and natural disasters, and that such exercises, as he pointed out, are an opportunity to check out in the field what they have learned.

Addressing the lined up participants in the exercise, President Nikolic said that as a man and a citizen of Serbia he was proud of what the members of the Serbian Armed Forces have performed today, because they jointly and under a single command, absolutely perfectly performed the task that was not easy at all.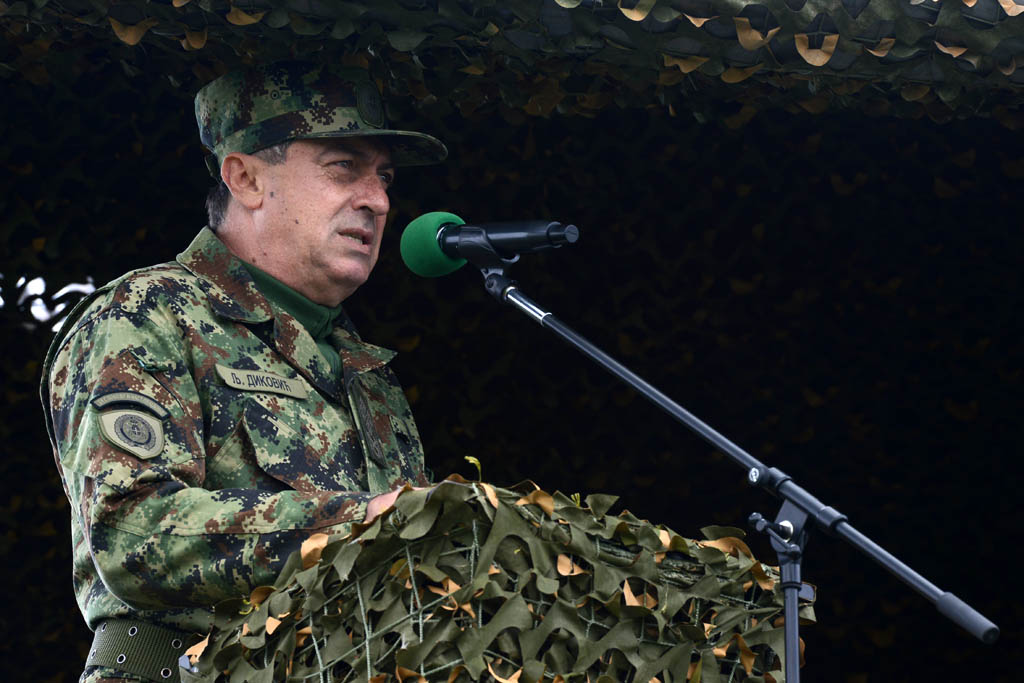 - I have a lot of confidence in our Armed Forces, and I think that this exercise, recorded and presented, would bring to the citizens of Serbia much more security and a feeling that we are completely safe with you – the Supreme Commander of the Serbian Armed Forces said and assessed the practice as "very good".

According to General Dikovic, in the previous days, during the execution of the Morava 2016 exercise, the units of the Serbian Armed Forces showed a remarkable competence in executing the tasks.

In today's practicing, managed by Colonel Zoran Naskovic, tanks, infantry fighting vehicles, howitzers, mortars, self-propelled launchers, airplanes, helicopters, unmanned aircraft and other infantry weapons have been used.

In the context of today's activities at the Pester training range, Defence Minister Zoran Djordjevic held a session of the Collegium.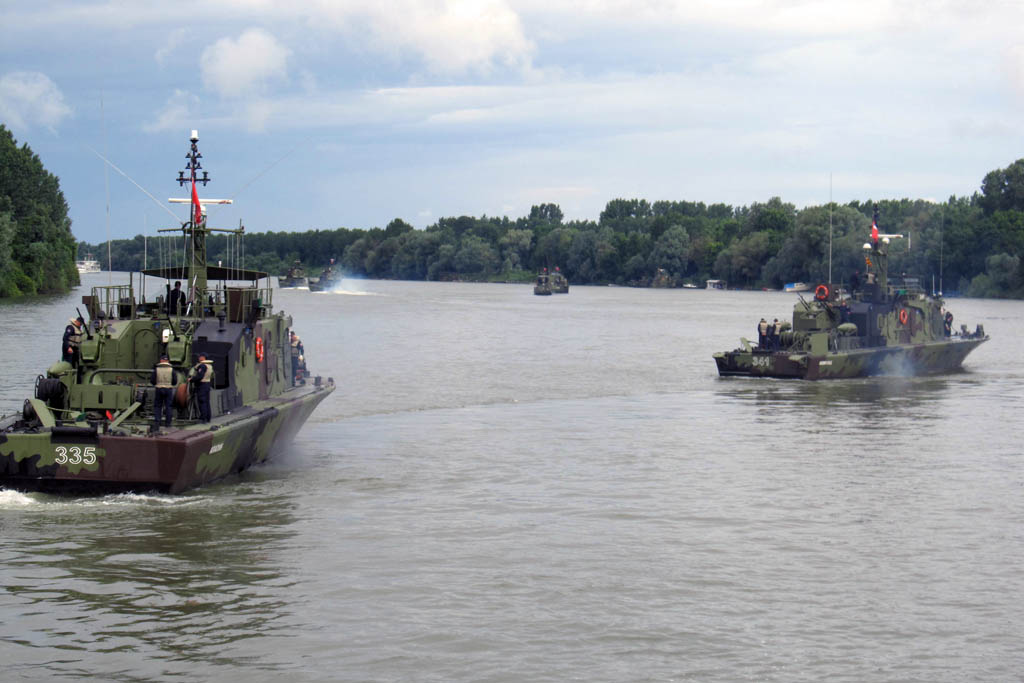 Members of the River Flotilla realized another part of the Blue Dolphin 2016 exercise at the Taras training ground on the Tisa River, today.

Demanding control- training and air testing firings at aerial targets were conducted by 22 mm anti-aircraft guns from the river minesweepers, patrol and assault boats.

Gunners deliver cannon fire upon entering the target – towed targets tugged at a speed of 400 kilometres per hour by Super Galeb aircraft bearing designation N-62T at altitude of 500 meters – to the zone of action, first by bow chasers at the wing, and then by stern chasers.

Units of the 126th Air Surveillance, Early Warning and Guidance Brigade continuously monitor the situation in the airspace and guide the aviation, while missile units fictitiously fired at the aircraft upon entering into the zone of action.

Within the third mission of the Serbian Armed Forces, engineering units of the Second Army Brigade are repairing roads in Misevici village near Nova Varos. The units of the First and Third Army Brigades, Special Brigade and Guard as well as the Intervention Squad of the Training Command also continued with tactical practicing outside peacetime locations.