Minister of Defence and Chief of General Staff General visit Complex Combat Systems in Velika Plana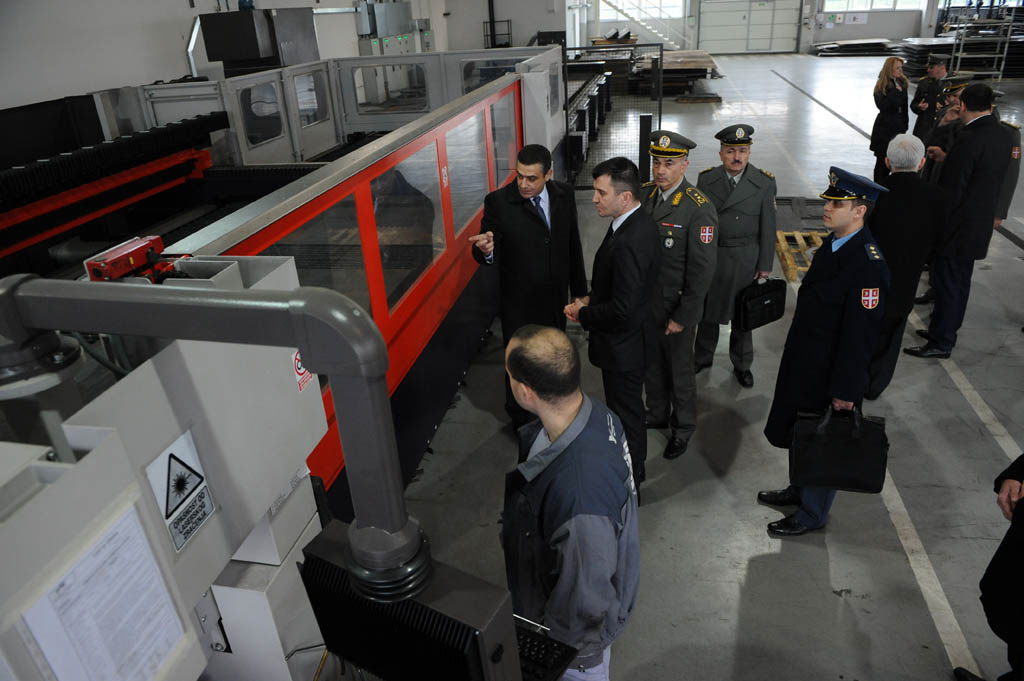 Defence Minister Zoran Djordjevic and the Serbian Armed Forces Chief of General Staff General Ljubisa Dikovic have visited today the Complex Combat Systems company, "Morava" business unit, in Velika Plana, which operates under the PU "Yugoimport – SDPR", where they toured the plants for the production of artillery weapons and armoured fighting vehicles.

The tour was attended by the Acting Assistant Minister for Material Resources Nenad Miloradovic, PhD, Chief of the Department for Planning and Development of the Serbian Armed Forces General Staff Major General Dusan Stojanovic, as well as the Head of the Department for Defence Technology of the Ministry of Defence Major General Bojan Zrnic.

During the visit, the management of the factory presented to the Minister of Defence and the Chief of General Staff a part of the production programme of PU "Yugoimport – SDPR" - "Nora" 155 mm self-propelled howitzer, a "Lazar" 8x8 multipurpose armoured fighting vehicle and 4x4 armoured fighting vehicle. In addition, they were also briefed about modern facilities for the machining of armoured steel for manufacturing armoured bodies, new facilities for the manufacturing of artillery tubes, and they were also presented the new hall where the assembly of the "Nora" artillery system is carried out, and the new paint shop.

The production complex of the company "Complex Combat Systems" in Velika Plana was built in four stages, starting from 2013. The entire production facilities in Velika Plana cover the area of 12,400 square meters and the total value of the investment, which includes the purchase of land, building of the production halls with the accompanying infrastructure and equipment for the work amounts to EUR 13.6 million.