Signing agreement with Chinese company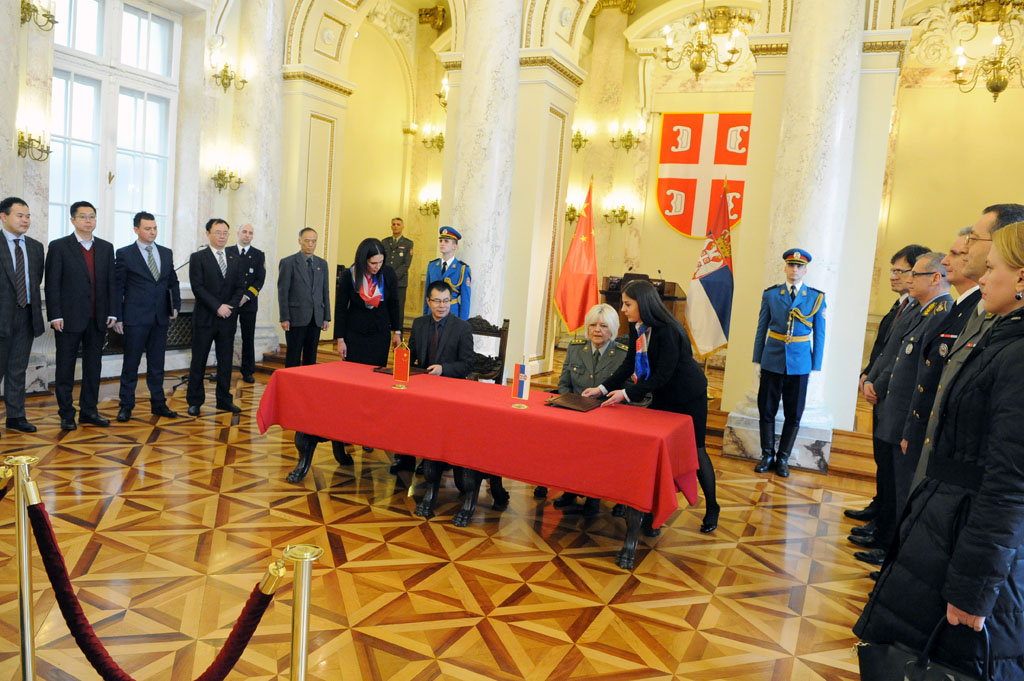 In the Great War Hall of the Old General Staff building today, a Memorandum of Understanding and Partnership Cooperation has been signed between the Ministry of Defence of the Republic of Serbia and Chinese company Huawei Technologies Co. Ltd.

In the presence of Minister of Defence Zoran Djordjevic and Ambassador of the People's Republic of China Li Manchang, the MoU was signed by the Director of the Directorate for European Integration and Project Management Colonel Katarina Strbac and Vice President of Huawei for Central-Eastern Europe and the Nordic region Guan Jun.

The MoU regulates technical and technological cooperation and the development of information and communication technologies, based on which the two sides will establish a higher level of cooperation in this area.

Today's signing of the MoU is the result of excellent cooperation in the field of defence with the People's Republic of China, which fully complies with the high level of general and political relations between the two countries.

Also, this event is just one of many steps that the two sides are taking to the common interest and mutual benefit to intensify military-economic and scientific-technical cooperation, developing cooperation in other areas of importance.