After the overhaul "Kozara" ship sailed out from the Apatin shipyard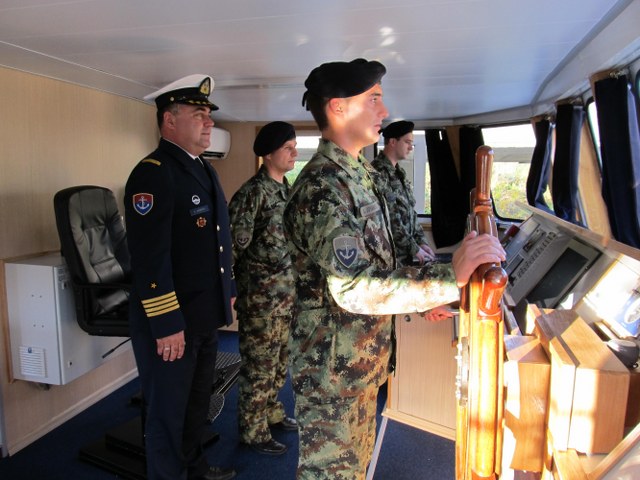 "Kozara" special purpose ship BPN-30 sailed out today from the Apatin shipyard after a four-year general overhaul and modifications.

During the five-day sailing from Apatin to Iron Gates, and on the way back from the Iron Gate to Belgrade, about 1,000 kilometers long, and with about 80 hours of actual operation, verification tests of abilities to maneuver and maritime skills, as well as an endurance test are to be carried out.

Navigation is carried out in several stages, and "Kozara", which is to continue further sailing in the morning, sailed today into the Port of Novi Sad.

If the tests, carried out by the Technical Test Center, confirm that all the tactical and technical requirements set by the Department of Planning and Development of the Serbian Armed Forces, as the tactical user, are met, the ship will be handed over to the operational use of the River Flotilla.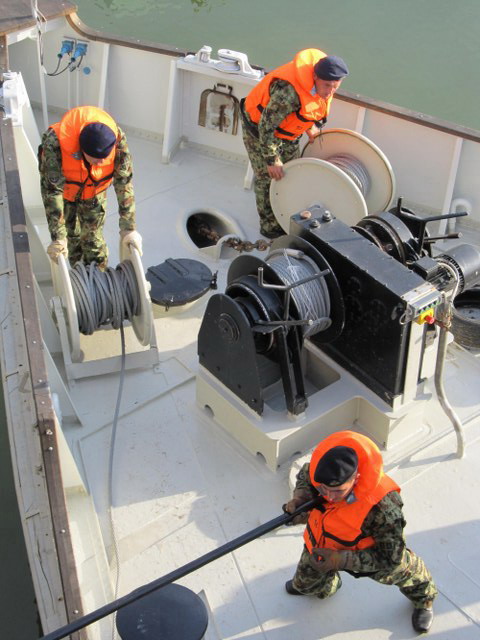 - Return of the "Kozara" ship, which, apart from the function of the command ship of the River Flotilla and has functional capabilities of a protocol ship and hospital ship and ship for training of cadets of river unit branch and all schools of shipping and institutions of navigation and shipping into the formation composition of the unit means an increase in the level of operational capabilities by the elements of command and effective use of the resources of the River Flotilla – Colonel Andrija Andric, River Flotilla Commander said.

Responsible unit for repair and modification was the Department for Defence Technology of the Ministry of Defence. Docking of the ship began in November 2009 and the overhaul in May next year. In addition to numerous modifications, among other things, new state-of-the-art engines with diesel-electric propulsion, bow thruster tunnel, automatic information system (AIS) , and command bridge, lounges, cabins, hiking or trekking deck, kitchen, social and cadet rooms were refurbished and modernized.