Assistant Ministers recieves the delegation of the USAF Naval Postgraduate School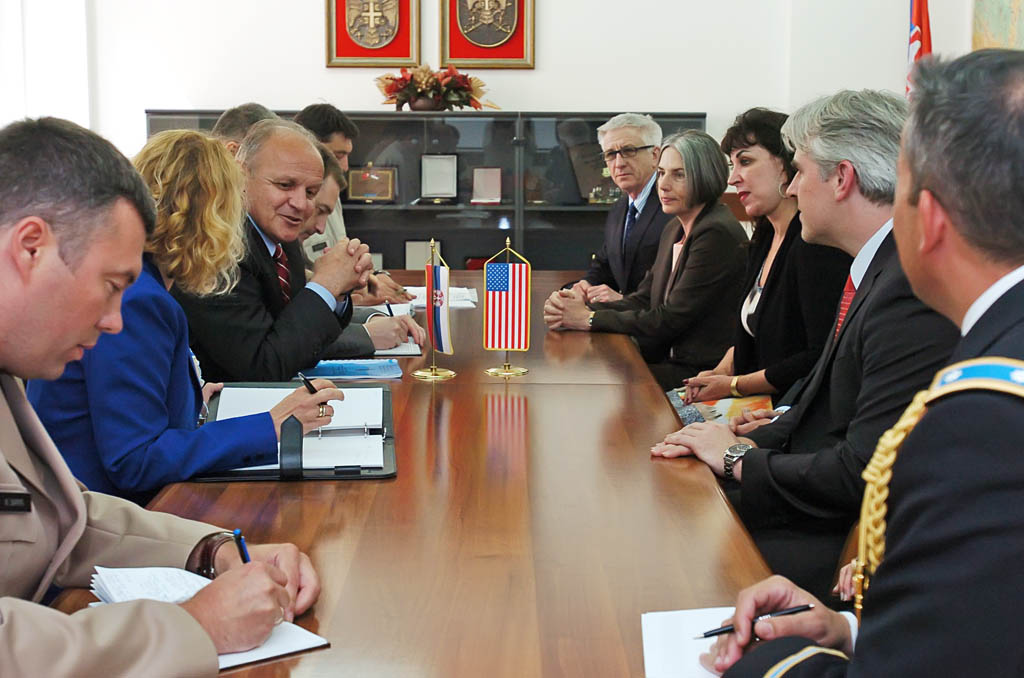 Assistant Minister for Defence Miroslav Jovanovic and his associates received the delegation of the Center for Civil-Military Relations, Naval Postgraduate School in Monterey (USA), led by professor dr. Elizabeth Wright. The delegation is participating in the implementation of the workshop entitled "Building and maintaining accountability in decision-making in defense procurement'' held from 20 to 24 May, in the Department of Material Resources of the Ministry of Defence in the organization of the defense technology.

Since the collaboration with the Centre for Civil-Military Relations and the Naval postgraduate school of planning and organizing is organized at annual level as part of the US-Serbia Joint Committee for the issues pertaining to the reform of the defense system, the topics of discussion were the results of cooperation so far and implementation of activities to the end of the 2013 as well as the focal areas of cooperation beginning in 2014 and beyond.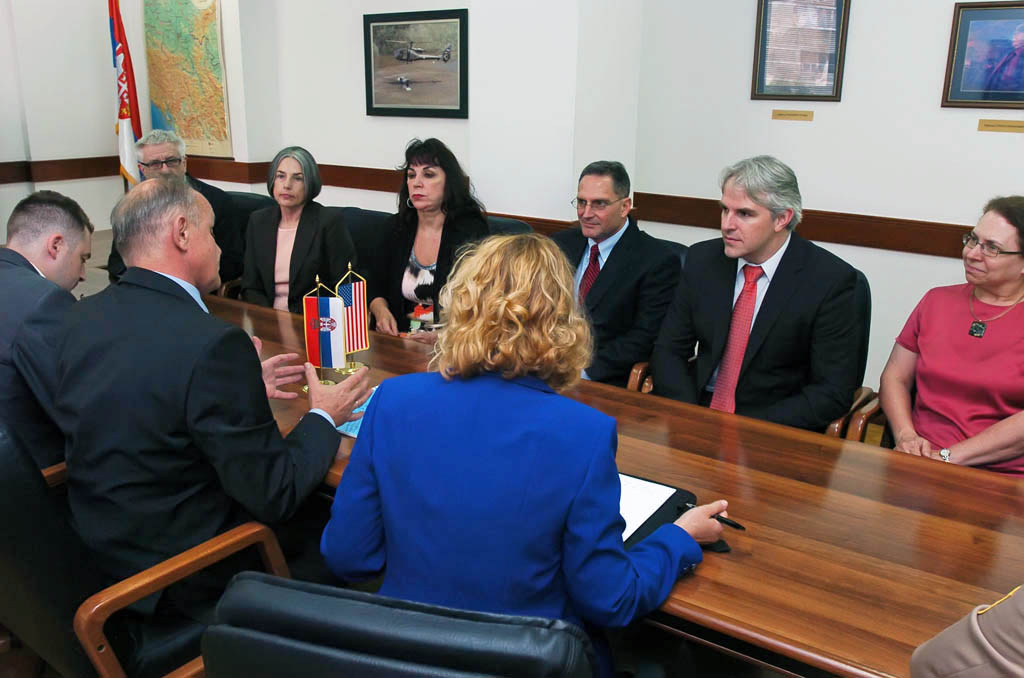 Assistant Minister thanked the guests for the efforts and assistance provided to develop a more effective system of defense in the Republic of Serbia. He expressed the belief that intensive cooperation with the United States in defense is a mutual strategic interest, a need which will bring benefits that are not inconsistent with the policy of military neutrality, proclaimed by the National Assembly 2007. The Ministry of Defence and the Serbian Armed Forces recognize knowledge as an important resource, which is necessary to invest in order to achieve long-term visible improvement.

Dr. Wright has expressed gratitude for the hospitality and the opportunity to collaborate with her team with the MoD members who as she remarked have an analytical approach to professional matters. SHe also expressed confidence of all the participants of the activities that the Defence. She also expressed her belief that mod will be the driving force and an example of efficiency in the planning and implementation of activities in all forms of engagement, especially in public procurement for defense needs. Both sides agreed that meetings of this kind were useful as a proof of the interest in continued cooperation and commitment to the idea of ​​good management.