Minister Stefanović: Serbia is a credible contributor to UN and EU peacekeeping missions
Participating in the Second Ministerial Meeting of the Takuba Task Force held via video-link today, Deputy Prime Minister and Minister of Defence Nebojša Stefanović, PhD, emphasized that the Republic of Serbia was a longstanding, credible contributor to UN and EU peacekeeping missions.

Minister Stefanović noted that our country's main political goal was to join the European Union. He said that Serbia supported the determination of the European countries to take responsibility for contributing to peace and stability in the Sahel region, in parallel with their participation in MINUSMA and EUTM Mali missions and other initiatives. He also said that Serbia was considering a more active participation.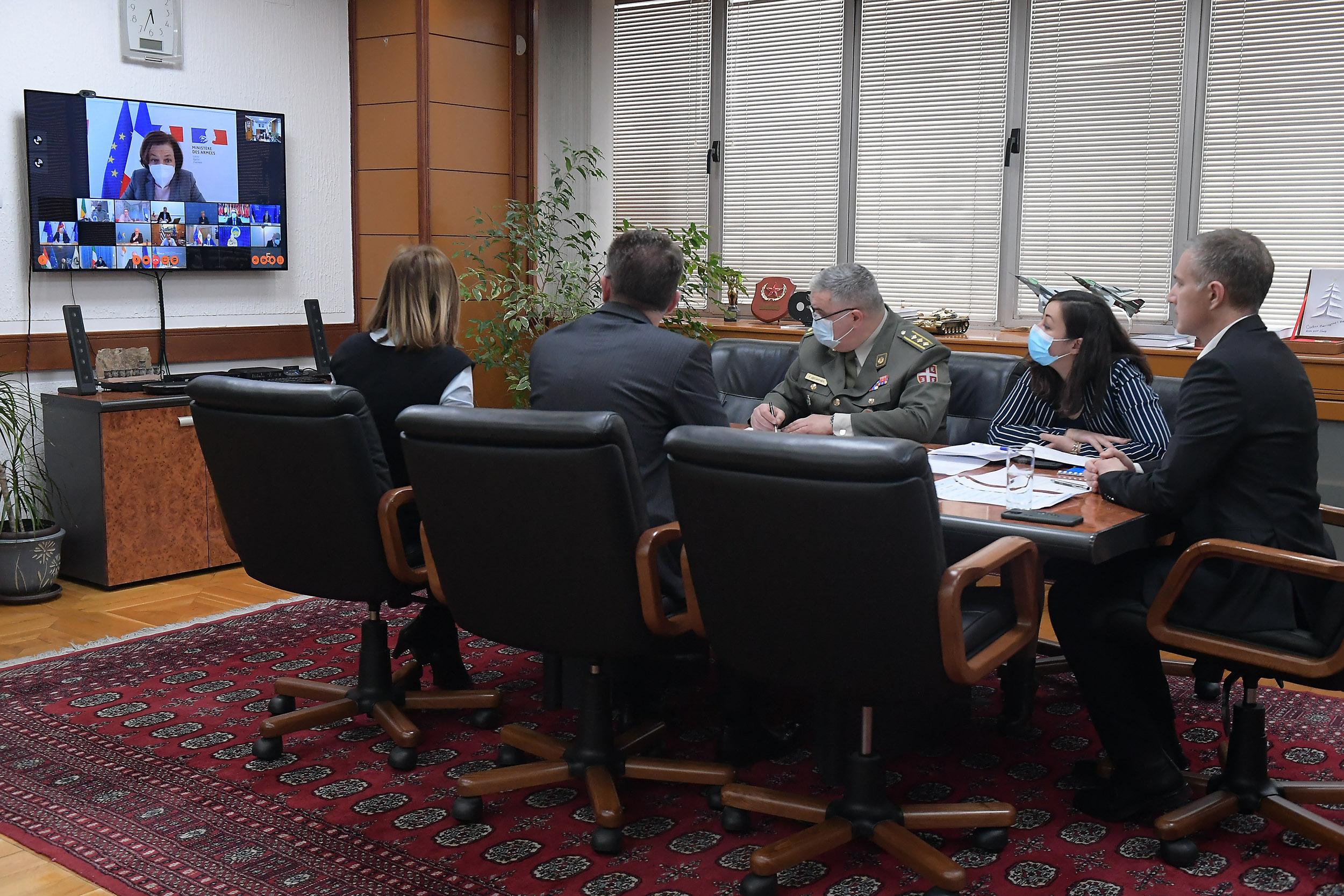 Besides Minister Stefanović, the Second Ministerial Meeting was also attended by the Ministers of Defence of France, Belgium, Cyprus, Estonia, Greece, Hungary, Mali, Ukraine and Sweden, as well as State Secretaries and Assistant Ministers of Defence of Spain, Denmark, Italy, Norway, Niger, the Netherlands, Portugal, the Czech Republic and Slovakia.

The participants in the meeting agreed that increased security created conditions for development, better governance and the rule of law that were necessary for achieving sustainable peace.