Minister Vulin: The donation of a new hospital built by private contractors is an example to all the citizens

Today, the Minister of Defence Aleksandar Vulin visited the Karaburma Military Medical Centre where work is underway to reconstruct the existing and build a new part of the facility that will be a new hospital intended for patients with Covid 19. The new hospital is a donation from the "Termomont" Company and its partners, and given the purpose and the urgency of construction, the workers will perform the work in three shifts, 24 hours a day, in order to complete the facility by 21st April.

Minister Vulin emphasized that he is very proud not only of the speed of the work and the enormous enthusiasm of the people who are doing it, but also of the ability of our private sector not to think about profit or money, but to come and help their country in times of crisis.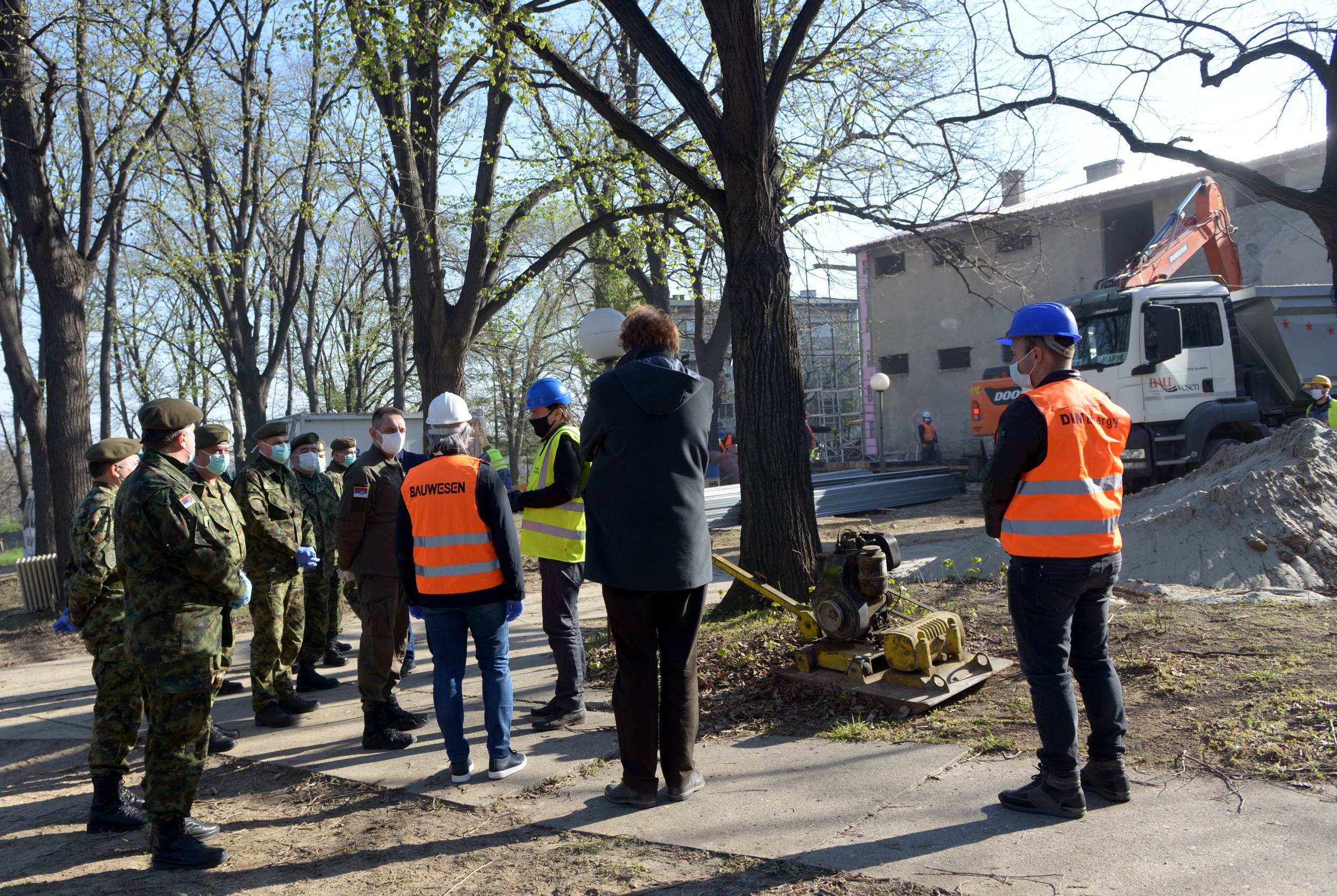 - The value of these works is more than 30 million dinars. No one even thought of asking for anything from their state, no one would be angry even if they did not offer help. They were not expected to do what they did and what they offered, but they came forward of their own accord and asked what they could do to help. This is a message for all the citizens of Serbia, too - not only to be proud of entrepreneurs who are able to do something that much larger and more organized institutions cannot do, but to make each one of us think about what we have done for our country. What was it that you personally did? What did you do to deal with Covid 19, what did you do to defeat this horrible virus? Someone is able to build a hospital and we are grateful to them for that, and for some others it would be enough to just stay home and respect what doctors and experts tell them. Let everyone do what they can and we will win - said Minister Vulin.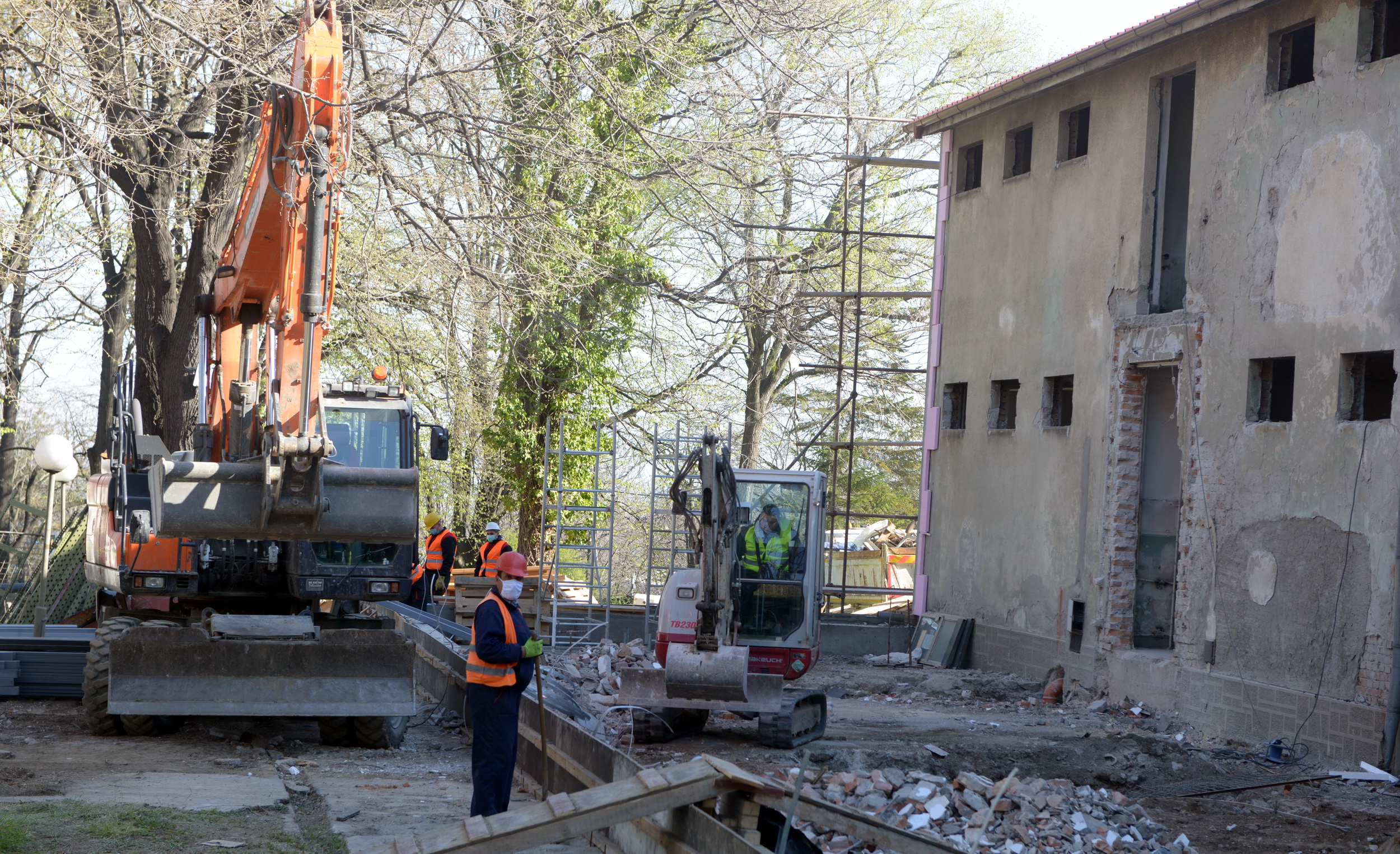 The owner and the director of the "Termomont" Company, Dejan Burčul, said that this is the third day of construction work.

- There are 71 workers on site; we work both on the interior and the exterior. The roof will be completed today as well, and starting from today we will be working in three shifts. The reconstruction of 1,000 square meters is underway, and a 300 square meter extension is being built, and the value is about 30 million dinars - said Director Burčul.

You can follow construction progress live on the website of the Ministry of Defence (live stream) at the following link:
http://www.mod.gov.rs/cir/video/15851/prenos-uzivo-izgradnja-bolnice-na-vmc-karaburma-15851