Open Day in Vranje


Members of the 4th Army Brigade have opened today the gateways of the Prince Miloš Veliki 1st Infantry Regiment barracks in Vranje for all visitors, citizens of Vranje and Pčinj District and pupils of primary and secondary schools.

- From year to year, members of the brigade and the garrison attract more and more children and citizens to the barracks. Since the launching of the campaign to date, more than 35,000 people visited the 4th Army Brigade. This is a proof of the excellent organisation of the Open Day campaign, commitment to the profession of all members of the brigade and cooperation with civilians at the highest level – Brigadier General Slobodan Stopa, Commander of the 4th Army Brigade said.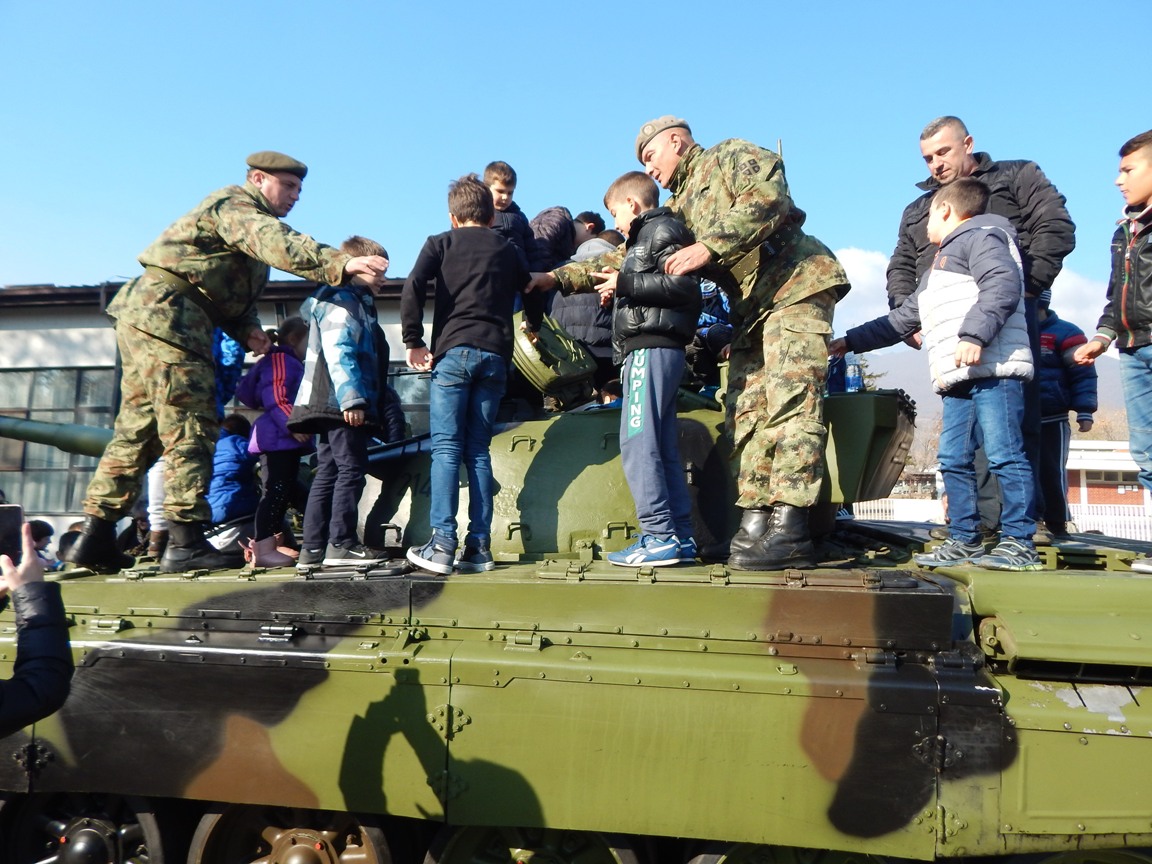 Eleven years ago, the 78th motorised brigade was the first unit in the Armed Forces to open the barracks for all visitors from the city. Shortly thereafter, this campaign was repeated by other units and garrisons in the army under the title of "Open Day".

Because of the great interest of citizens, especially pupils of primary and secondary schools, this campaign is now organized in Vranje for the twelfth time. More than 2,000 people have visited the barracks today and could see part of the armaments and equipment, motor and combat vehicles, of which the M-84 tank and the M-80A infantry fighting vehicle attracted the greatest attention. Already traditionally, on the "Open Day" in Vranje, several new, very attractive points were shown. Members of the reconnaissance units carried out the breaking-up and destruction of a terrorist group, a bridge launcher was displayed, the fire-fighting team worked on extinguishing the fire, while actions performed by service dogs drew the most of the attention of the youngest ones.

The activity was completed by the cultural and artistic program, which was organized by the "Sevdah" cultural and artistic society from Vranje.