Welcome Ceremony for our Peacekeepers from the Central African Republic


The members of the seventh contingent of the Serbian Armed Forces, who were engaged over previous six months within a deployable medical treatment facility for providing medical treatment to the forces in the United Nations mission in the Central African Republic (MINUSCA), arrived early in the morning in Belgrade. Chief of General Staff of the Serbian Armed Forces General Ljubiša Diković and Chief of the Military Health Department Colonel Uglješa Jovičić MD welcomed 70 of our members at the airport "Nikola Tesla".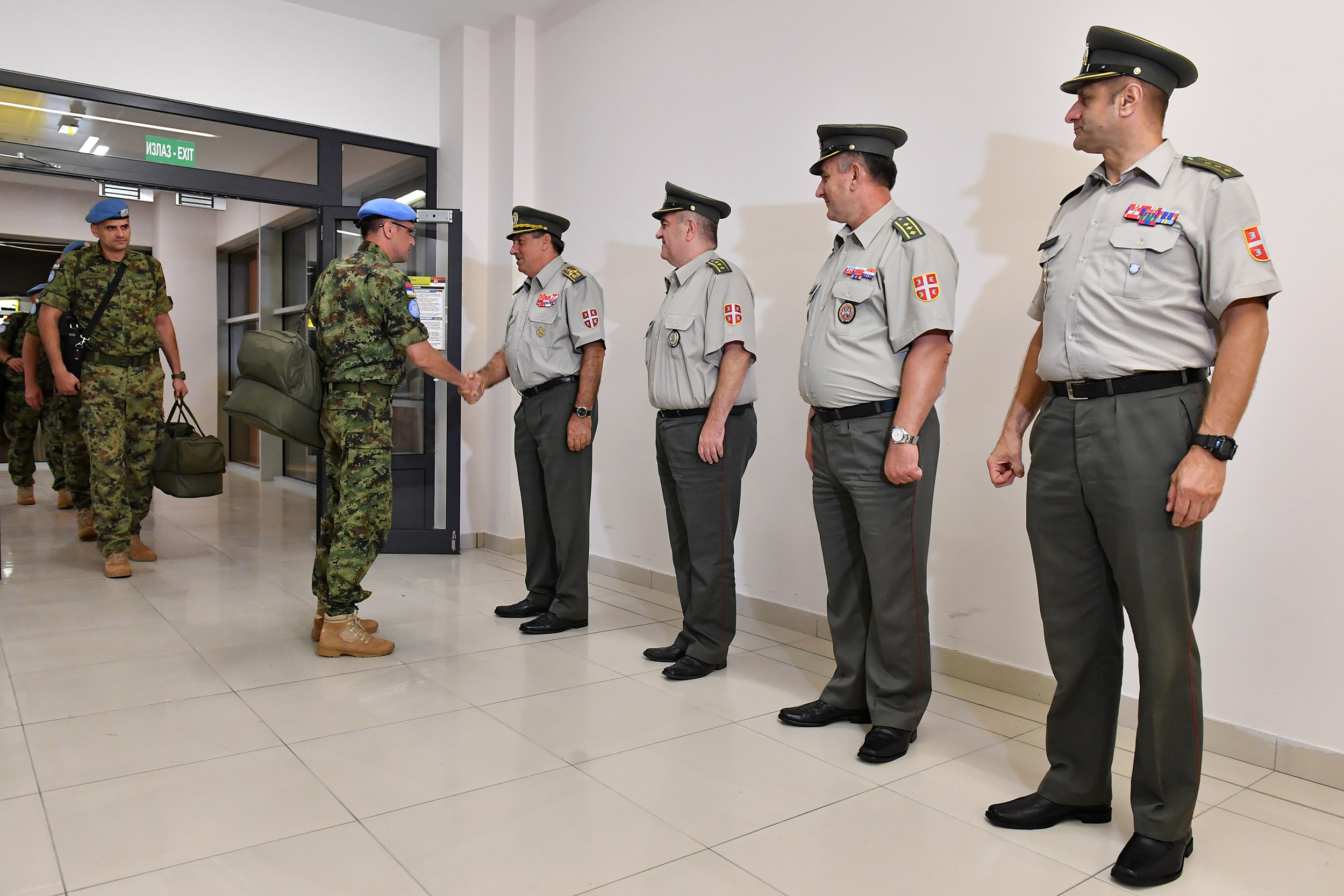 Commander of the Serbian contingent in the MINUSCA mission Colonel Goran Radosavljević said that the members of the Serbian Armed Forces had been executing the focal tasks of the mission for more than a half of the year.

- The Mission Command is satisfied with our work. I believe that this time as well, like all the previous rotations, we exemplarily represented the Republic of Serbia, Ministry of Defence and Serbian Armed Forces – Colonel Radosavljević emphasised.

According to the Commander of deployable medical treatment facility in the seventh rotation, Colonel Danilo Joković, that hospital has discharged its primary task – providing health protection to the members of the United Nations.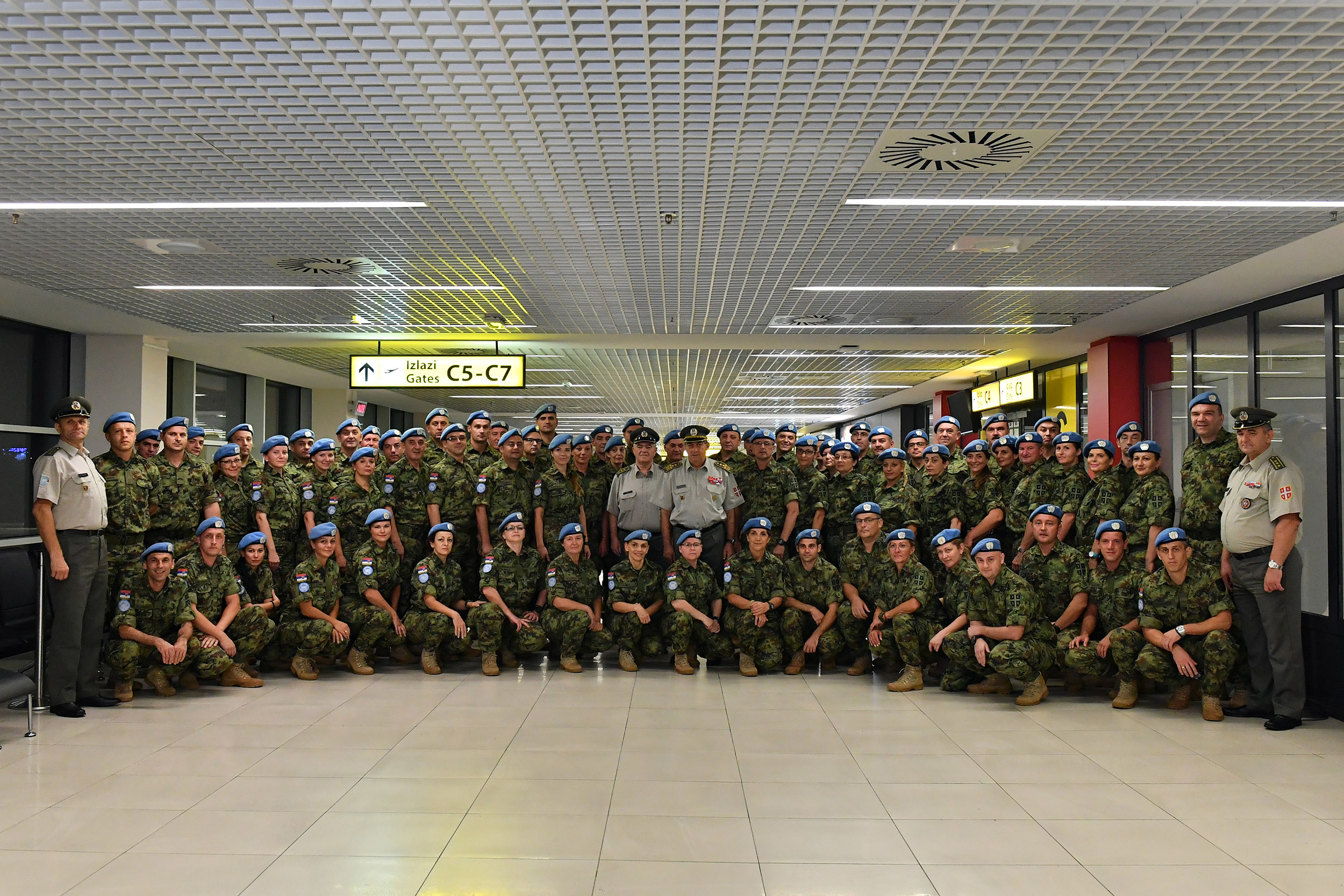 - The indicator of its work is the fact that the hospital conducted some 6.000 medical examinations, 90 medical evacuations by air and land, and treated 350 patients with malaria. Of course, there are also the recognitions that we have received for our work from the mission leadership. There were significant challenges in our work in terms of difficult supplying with drugs and medical material, and deteriorated security situation in the town – Colonel Joković stated.

Members of the next, eight rotation departed yesterday for Bangy, the capital of the Central African Republic where they will be engaged in the UN mission in the next six months.

Apart from the members of the Serbian deployable medical treatment facility ROLE 2, our officers are engaged on staff duties and military observers' duties within the MINUSCA mission.