General Diković with Ambassador of China about Military Cooperation

Today, in Belgrade, Chief of General Staff of the Serbian Armed Forces General Ljubiša Diković talked with Ambassador of China in our country Li Manchang and Chinese military representatives about the military-to-military cooperation between our countries.

Assessing the cooperation with China as extremely important for Serbia, General Diković underlined that the Serbian Armed Forces were ready to advance the military-to-military cooperation in all the areas of mutual interest.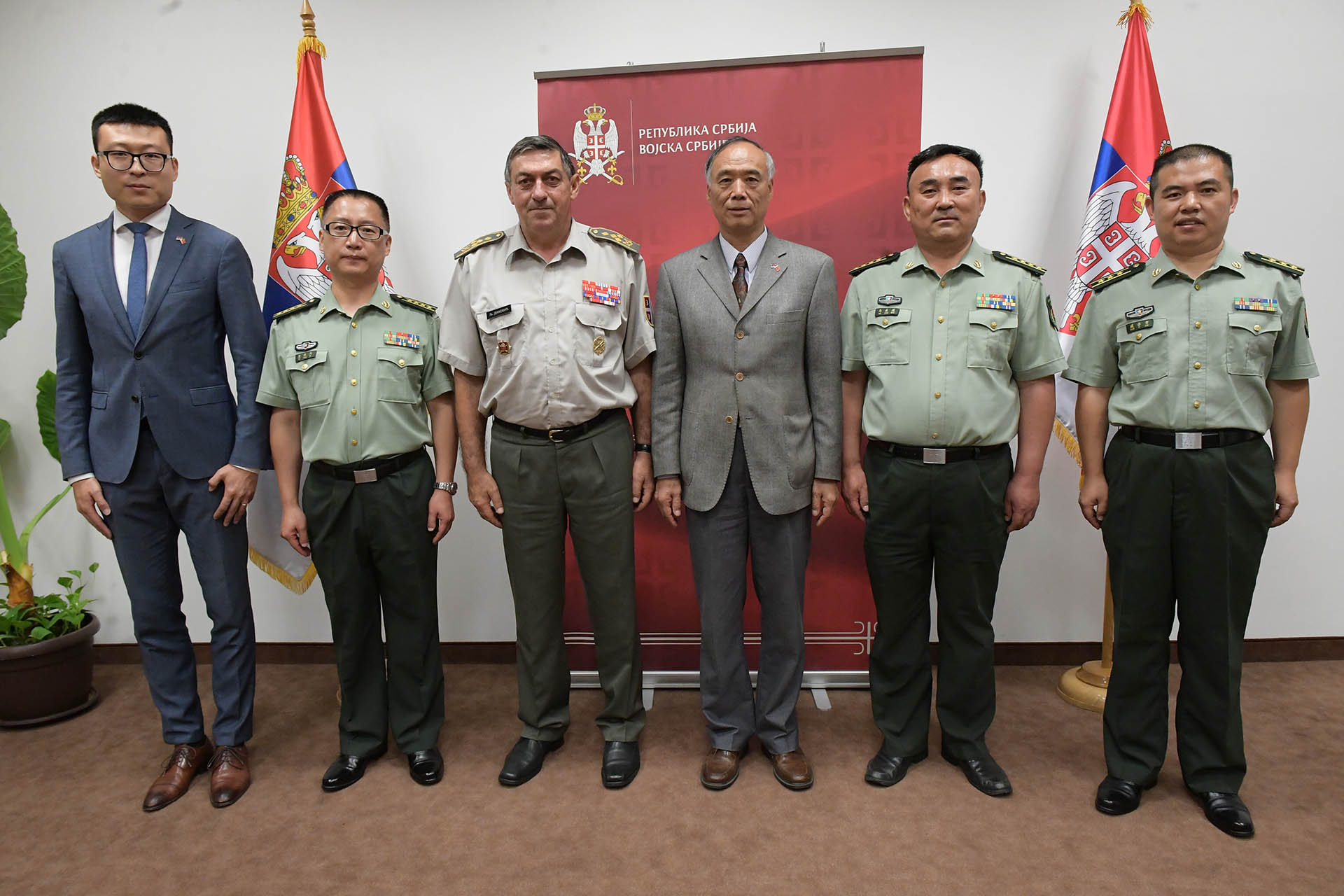 The Chief of the General Staff thanked Ambassador Li for numerous Chinese donations for the Serbian Armed Forces.

General Diković also received today the new Defence, Naval and Air Attaché of the People's Republic of China in Belgrade Senior Colonel Wu Yungje. He will take the office from Senior Colonel Ma Yongbao, for whom this was a farewell visit since he has been Defence Attaché in our country since 2016.
The first officer of the Serbian Armed Forces wished Colonel Ma success in his further career and thanked him for the professional cooperation and personal engagement aimed at development of bilateral relations, while he bid welcome to Colonel Wu to our country and wished him success in his work.

The newly appointed Defence Attaché of China in Belgrade, Senior Colonel Wu was also presented to the leadership of the Military Intelligence Agency and Department for International Military Cooperation of the Ministry of Defence.